As technology advances, so does the way we keep our cars secure. Transponder car keys have been around for quite some time and have become the standard in the auto industry as they offer high-end security features. But what exactly are these car keys, and how do they work?
In this blog post, we will discuss how a car transponder differs from other keys, the benefits for car owners and how to get a replacement key.
What are transponder keys?

A transponder is a car key equipped with a transponder chip, which allows the car's ignition system to recognise and communicate with the key. The transponder chip emits a unique signal that the car reads and uses to start. It's an effective way to prevent car theft because the car won't start without the correct key and transponder chip combination.
How do transponder keys work?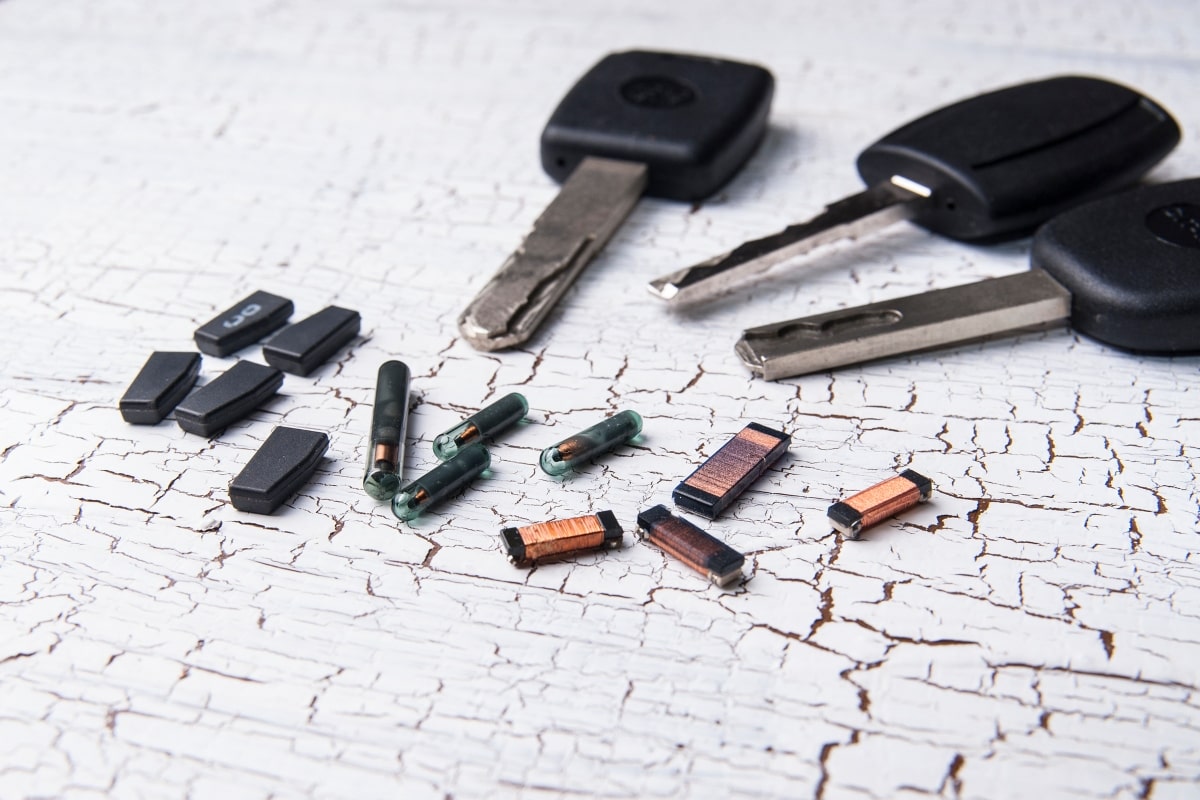 When you insert your transponder key into the ignition, the car's computer system sends a radio signal to the key's transponder. The transponder receives this signal and sends its own signal back to the car's computer. If the signals match, the car starts. If they don't match, the car won't start.
It's essentially a two-way communication system that ensures only the appropriate key will start the vehicle. This communication happens in fractions of a second and is almost instantaneous, allowing the car to start quickly and efficiently.
Differences between transponder keys and standard car keys?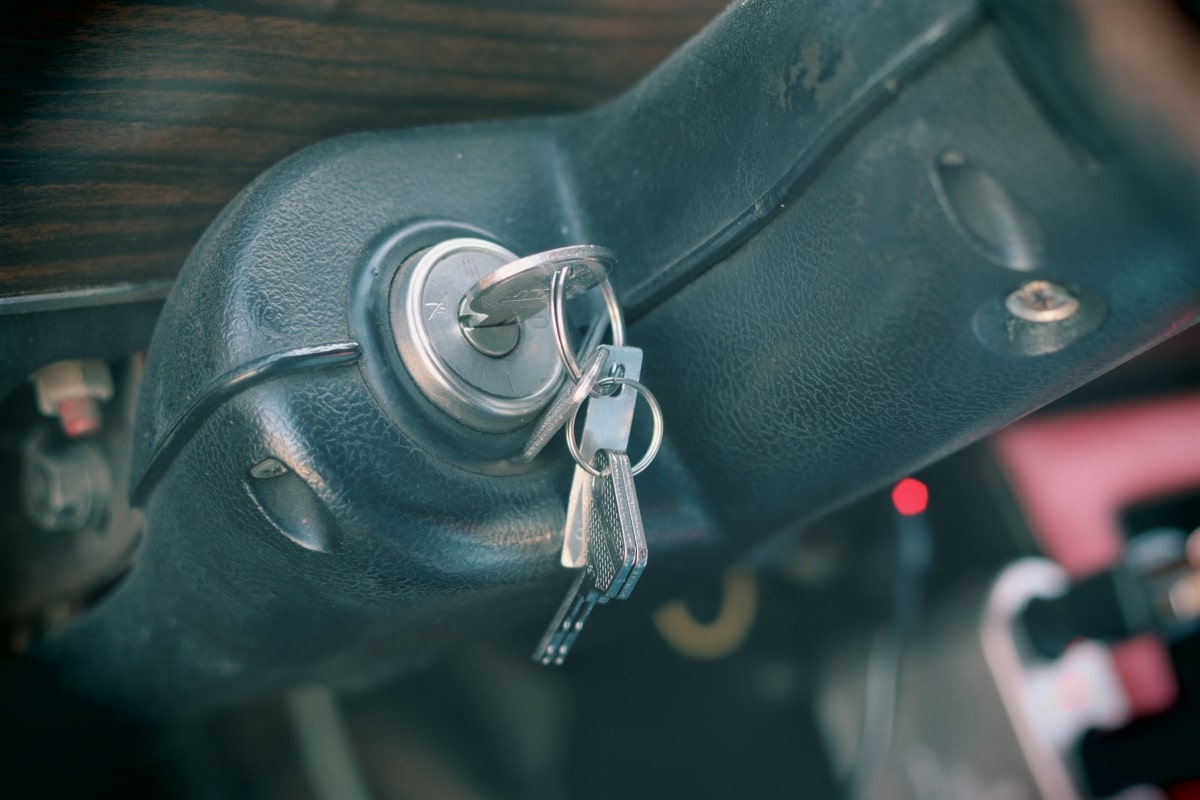 A standard car key doesn't have a transponder chip in it and works simply by turning the ignition switch. On the other hand, transponder keys use radio waves to communicate with the car's system, making them much harder to duplicate or tamper with. This technology is a significant advancement in car security, preventing car theft and reducing the number of stolen vehicles.
Advantages of transponder car keys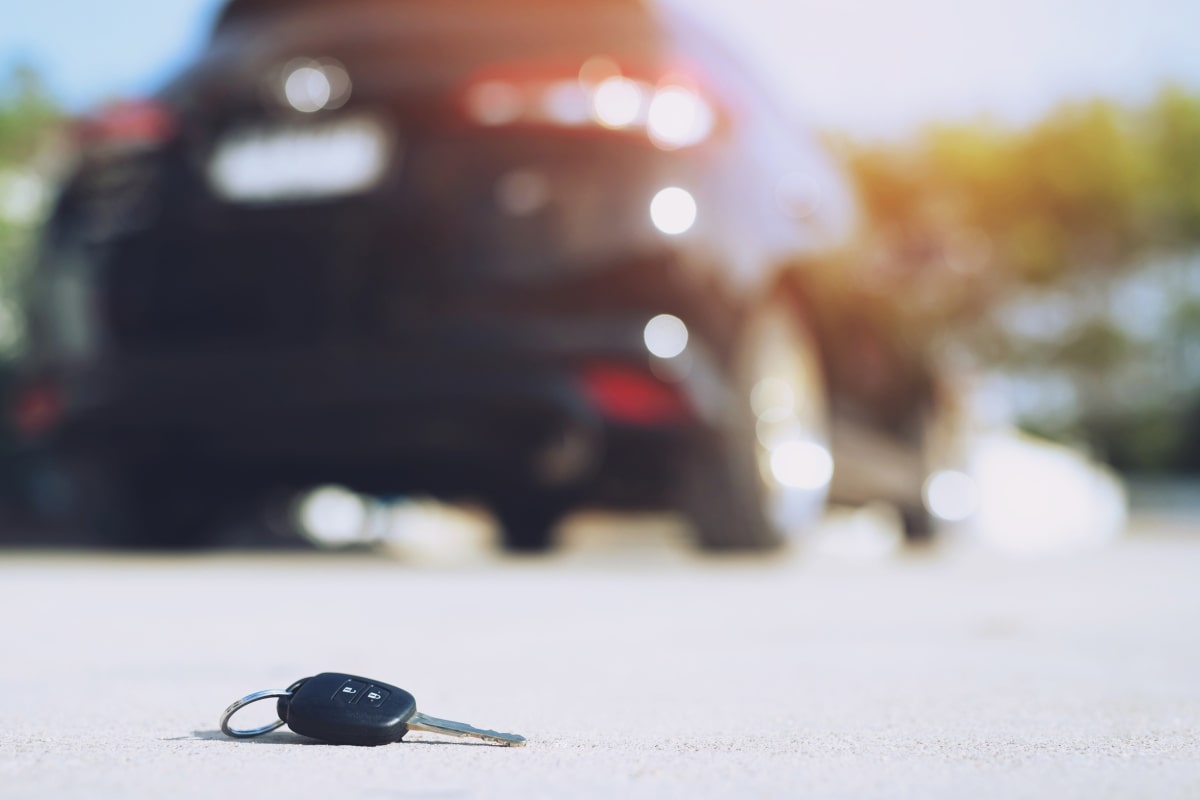 Transponder car keys provide several advantages over traditional car keys. Transponders have reduced the risk of car theft significantly, and they enhance the owners' security.
Compared to other car keys, transponder keys offer a much higher level of security. Older model keys are often easier to duplicate and can be stolen or copied. Criminals can easily open the doors and start your car with readily available tools.
Transponder keys are helpful in preventing car theft because they make it difficult for thieves to hotwire a car or steal it with a fake key. The electronic codes transmitted by the chip are unique and almost impossible to clone, making it difficult for car thieves to duplicate the key.
Unlike standard keys, transponder keys are virtually impossible to duplicate without the original programming. Also, even if a thief manages to get access to your car, they won't be able to start it without the unique code transmitted by the chip.
Additionally, modern transponder keys have additional features such as remote starting of the car and multi-function push-button controls.
Car transponder key replacement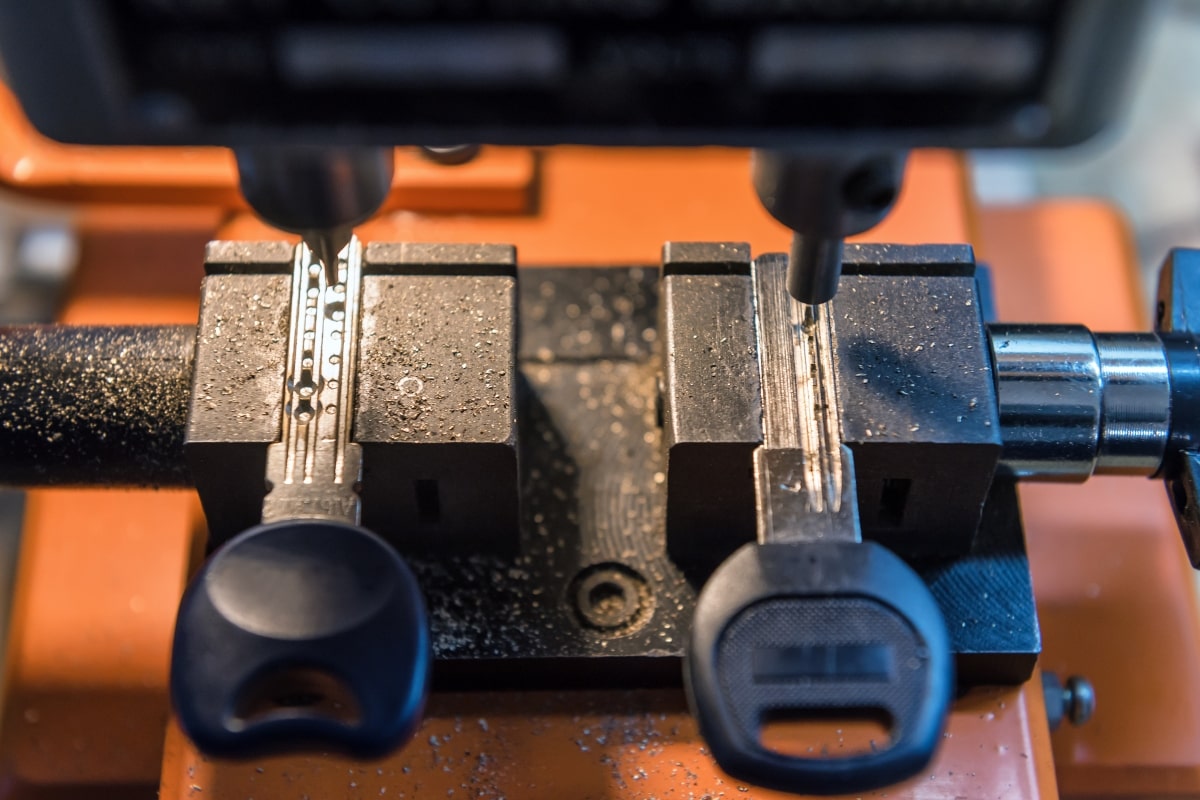 Like all keys, transponder keys can be lost or damaged over time. Transponder keys do need to be replaced occasionally, and it's important to call a professional automotive locksmith when they do. Auto locksmiths have the necessary key cutting equipment and can also program car key replacements, ensuring that the transponder car key works with your car's ignition system.
DIY transponder key replacement efforts should be avoided, as they can cause permanent damage to the car's ignition system and cause expensive repairs.
If you find yourself locked out of your car, automotive locksmiths can also provide replacement keys as necessary, and usually, do so much more quickly than car dealerships. With some mobile locksmiths, you may even be able to fix or replace your transponder key remotely to save you even more time and hassle.
NEED TO GET INTO YOUR CAR NOW?

Central Screens & Locks have qualified locksmiths available 24/7 in the greater Perth metro area. If you're in an emergency, get in touch with our team today.
Trust a professional car locksmith for transponder key services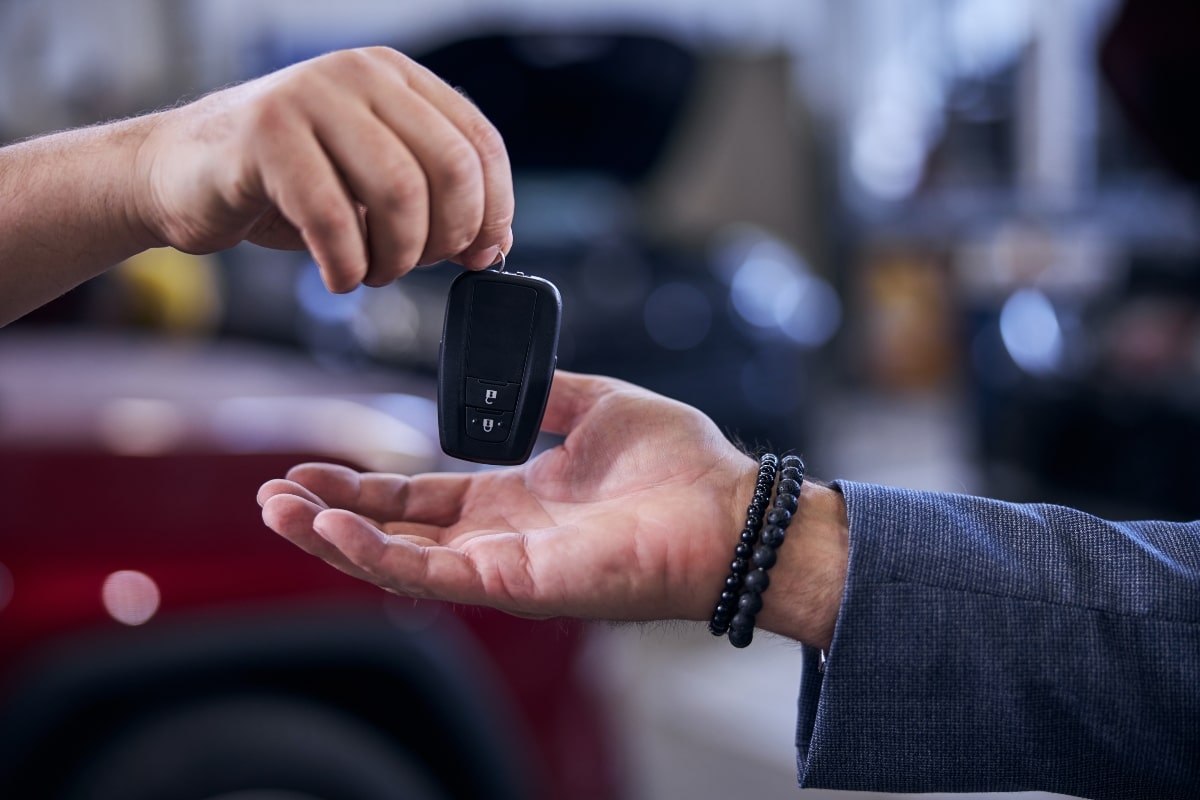 Transponder keys offer enhanced protection against car theft and provide peace of mind for car owners. With advanced technology and increased security features, transponder keys are a wise investment for anyone looking to protect their vehicle.
The security of your vehicle is important, so always reach out to an experienced locksmith for any transponder car key services or replacements.
Need a new transponder key?
At Central Screens & Locks, we offer a comprehensive range of transponder key services. Our experienced automotive locksmiths can cut and program a new transponder key for your vehicle, ensuring that it is specifically designed to work with your car. This means that the key will be able to unlock your car, start the engine and keep it secure from thieves.
Contact the experienced team at Central Screens & Locks, who are experts when it comes to car keys and transponders.
FAQs about transponder key technology
A transponder key is a type of key equipped with an RFID (Radio Frequency Identification) chip. Transponder keys have become an industry standard for vehicle manufacturers due to their effectiveness in preventing theft. Compared to traditional keys, which can be easily duplicated, transponders provide a higher level of security.
Losing or requiring a new transponder key can be stressful for any car owner. If your vehicle is relatively new and still under warranty, your manufacturer dealership may be able to provide you with a new key.
Alternatively, you can also get a new transponder key made by an automotive locksmith. Automotive locksmiths are highly skilled professionals who are able to create new keys for a wide variety of vehicle makes and models.
One way to tell if your car key is a transponder key is to look for a plastic cap on the key. This cap usually contains a small microchip that communicates with your car's computer system using radio frequency signals.
Another way to tell if your car key is a transponder key is to check the year and make of your car. If your car was made in the last 20 years, it is likely that your key has a transponder chip inside of it. In fact, most car manufacturers have been using transponder keys since the late 1990s or early 2000s.
If your car was made in the last 10 years, it is almost guaranteed that your key has a transponder chip.