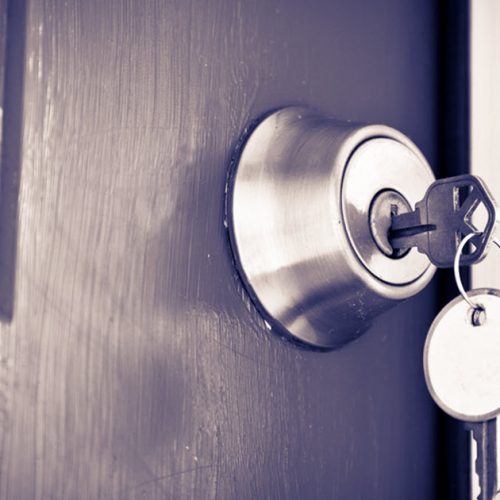 Your front door is the first line of defence when it comes to home security. And as one of the most welcomed entrances for thieves, it pays to invest in a front door that's secured properly. Over 200,000 burglaries are recorded in Australia every year, with 70% of home invaders entering through the front door. Without an effective security plan, your property can very well be the next target.
It doesn't take much to break into a regular front door. Most burglars have the tools to pick locks, but many will simply kick in the front door to enter your home too. As a homeowner, you want to make sure you have all bases covered. Here are some of the most effective ways to burglar-proof your front door today.
1. Upgrade the Locking Mechanism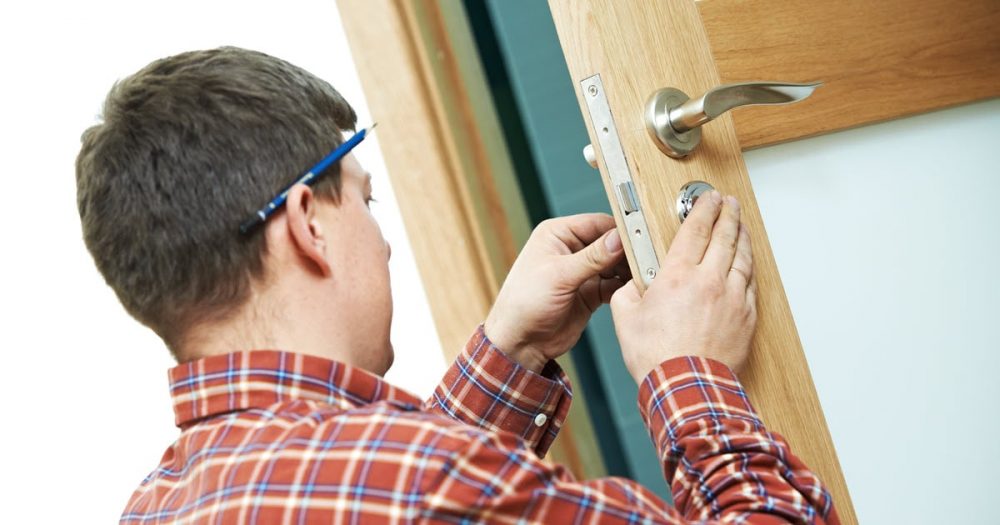 A front door won't do your home any good if it doesn't have a quality lock. Every exterior door should have at least 2 locks to deter thieves from breaking in. The door will have its standard lock built into the doorknob, but one of the most effective ways to secure it completely is by installing a deadbolt lock.
If you do have a deadbolt lock already installed, it may be worth replacing the strike plate for better security. This is the metal piece that the deadbolt latches onto. Opt for something strong which prevents the door from being forced open. An effective strike plate should have a solid box strike model, longer screws and a full metal enclosure.
For homeowners that are investing in a new front door lock, consider one with an anti-snap system. Lock snapping is a common technique used by thieves to break the lock's cylinder to gain access to the mechanism. Most high-quality entrance door locks have an anti-snap system or you can add protective rings on both sides of the door.
Need A Hand?

Speak to the experienced locksmiths at Central Screens & Locks. Our friendly and qualified locksmiths can upgrade your existing locks anywhere across the greater Perth metro area.
2. Install a Solid Door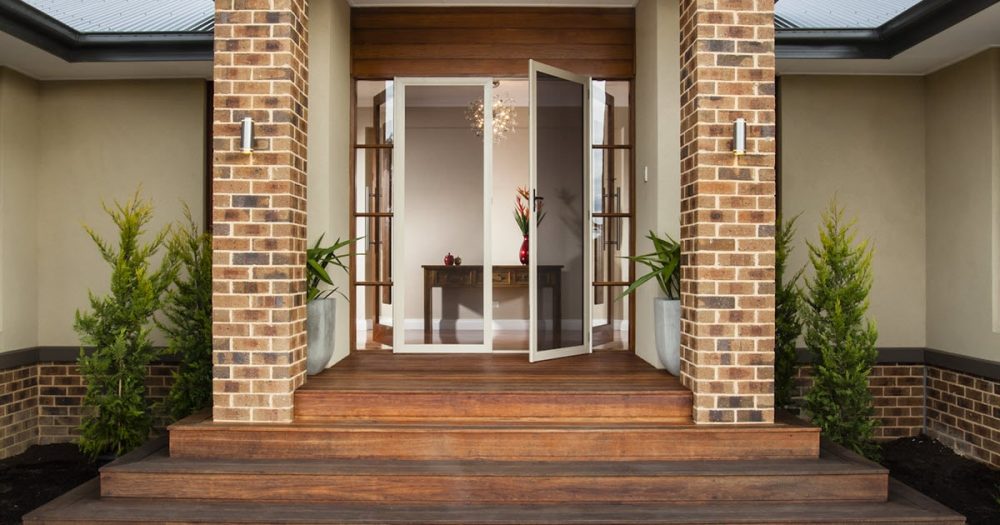 Front doors go through a lot of wear and tear. If yours is old or looks like it's seen better days, it's probably time for an essential upgrade. Replacing the door is a smart idea to prevent uninvited guests – but you want to invest in one that's solid. Opt for a quality door that's kick proof. The most common front door material is solid wood, but it's essential to double-check the wood is strong enough.
Fibreglass doors rank number one as far as materials go because they have the advantage of both metal and wood doors. Steel or metal doors are popular for their strength and durability. Both steel and fibreglass doors can also be stained for that charismatic wood appeal.
3. Invest in Security Screens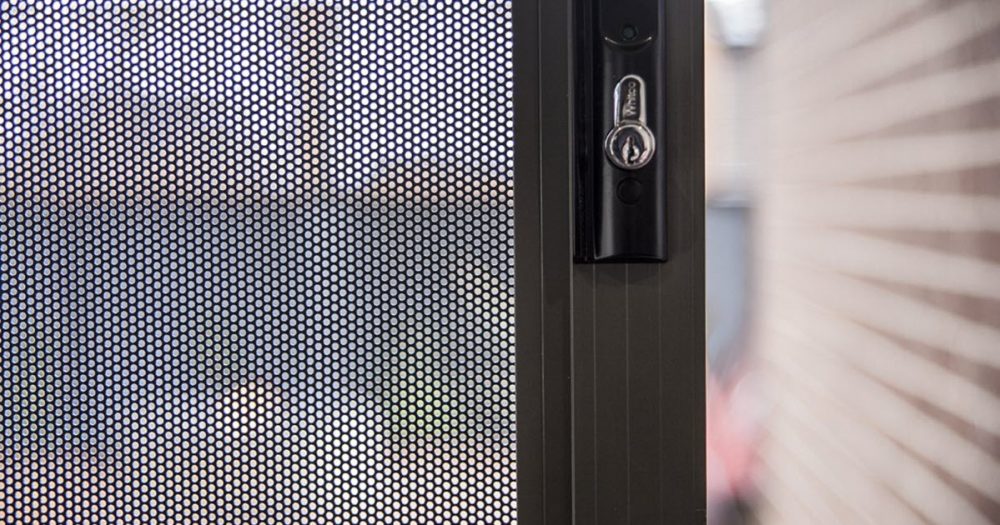 Creating a secondary barrier between your property and uninvited guests is a smart option when it comes to home security. For those that don't have security fencing installed to establish that extra boundary, investing in a security screen can be a cost-effective alternative.
Look for a security screen that has a strong frame (steel and aluminium are best). Opt for a quality locking mechanism for the screen. Installing a solid mesh screen will provide a better layer of security during the warmer months too; enabling you to leave the front door open for fresh air without jeopardising safety.
Ready to take your home security to the next level?

Speak to us about our range of security screen options. Central Screens & Locks trust Amplimesh security mesh for all custom manufactured security screens.
4. Reinforce Your Door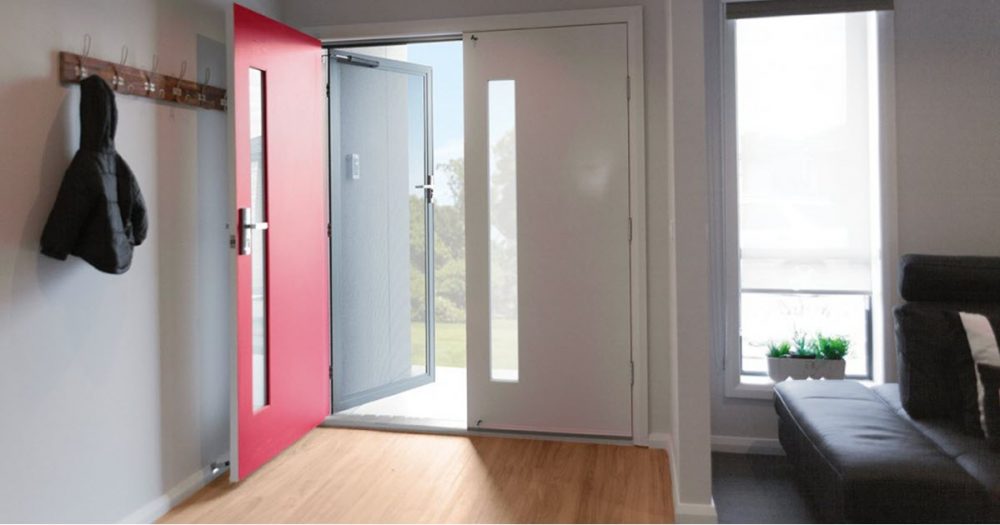 If you live in a high-crime area, it's a good idea to consider reinforcing your front door. A quality solid door can still be kicked in by the dedicated thief if the hardware and hinges are old. This is where reinforcing the door can come in handy or for properties that require an additional layer of security.  A door reinforcement kit strengthens the ability of the front door and reduces the chance of forceful entry by adding a layer of steel. The steel prevents door frame splitting, which can happen when a door is kicked in.
5. Make Sure Entryway is Well Lit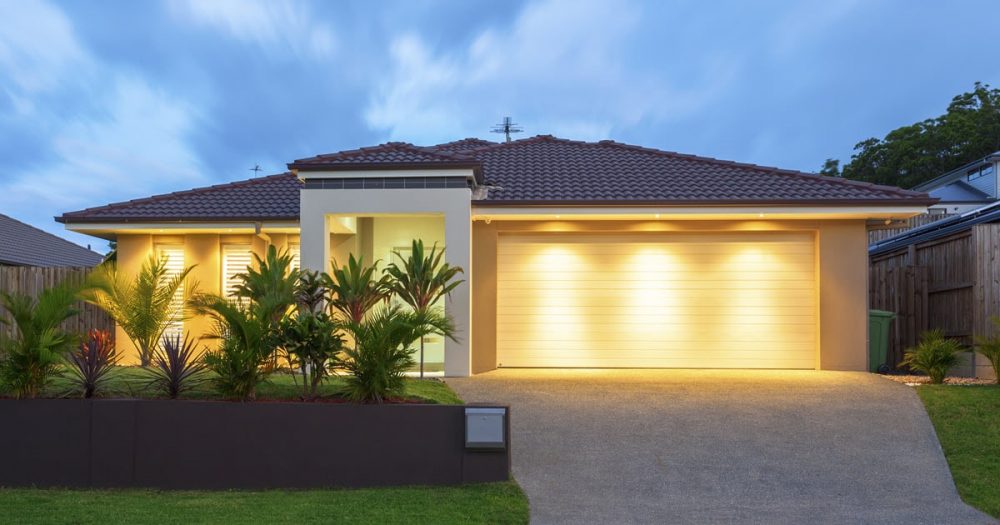 Burglars are less likely to target a home that's well-maintained a lit up. It sends a message that people are home and because they don't want to be seen, lighting can make them feel like they're being watched. Interior lighting is a sign of activity inside the home which can be a good deterrent, but keeping pathways to the door and front porch area lit up too can be helpful. Sensor or timer lights are ideal, especially if you're heading on holiday.
If you need extra tips on the best ways to effectively burglar proof your front door, speak to one of your security experts at Central Screens & Locks today!