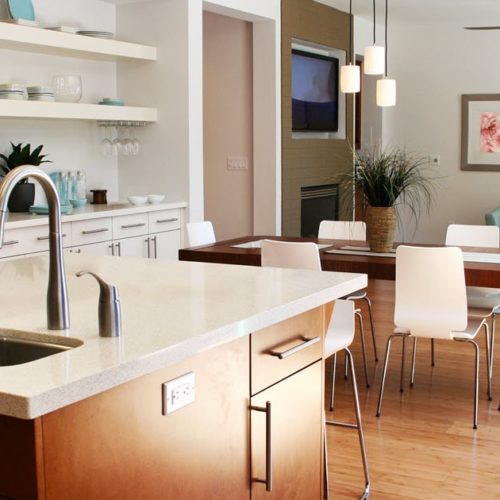 Summer is upon us, and unfortunately, so are the pests.
If you are trying to make your home more eco-friendly, it's important to be mindful of the way you deal with pests in and around your home. Many of us have children and pets and want to reduce their exposure to toxic pesticides.
Luckily, there are plenty of natural pest control solutions to keep your home and garden chemical-free.
Natural Pest Control Via Home Improvements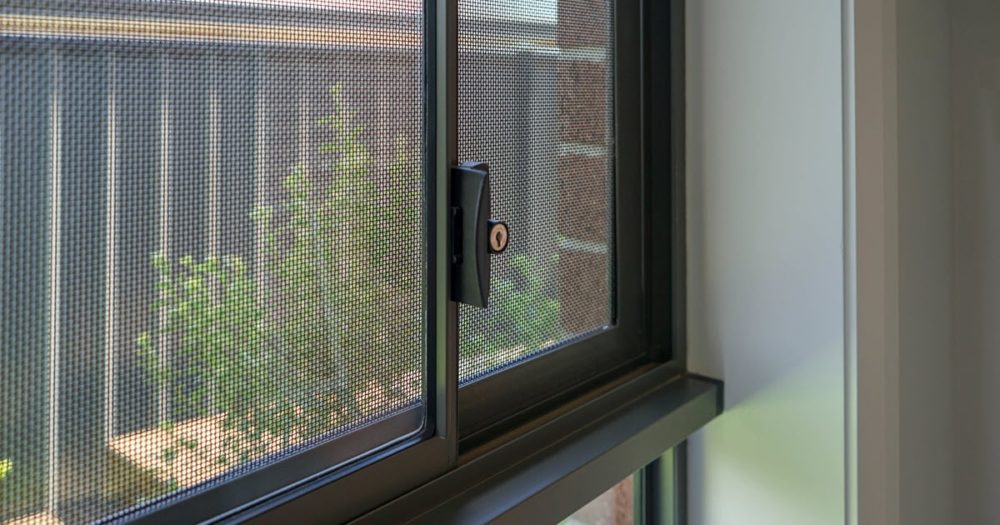 Making improvements to your home's infrastructure is great natural pest control.
In the summer, it's hard not to be tempted to leave your windows and doors open to let some fresh summer air in.
Unfortunately, doing this is not only a threat to your valuables and personal security but also a sure-fire way to welcome pests into your home.
There are many reasons to install security screens in your home, and a big one is the ability to get fresh air through your home without letting in insects. Stainless steel security doors will prevent insects from entering your home while still letting fresh air travel through your home.
Simple flywire on windows is unreliable in stopping pesky pests like mosquitoes as they can enter through even the smallest tears. Install stainless steel security windows instead, so you can feel secure that no bugs or intruders can get through. The hole size in our SupaScreen® mesh is 1.6mm x 1.6mm and the hole size is slightly less than a 2mm aperture, making security screens ideal for insect protection.
A major cause of pests inside the house is due to excess water. Check key areas such as under the bathroom and kitchen sink. If there is a collection of water, you could have a leak. Remember to hire a reputable plumber to repair any leaks in pipes and dripping taps.
To reduce the likelihood of flying insects entering your home, change your globes to be high-pressure sodium vapour or halogen lights. Insects are less attracted to globes that have pink or orange tints.
Keep your House Clean and Tidy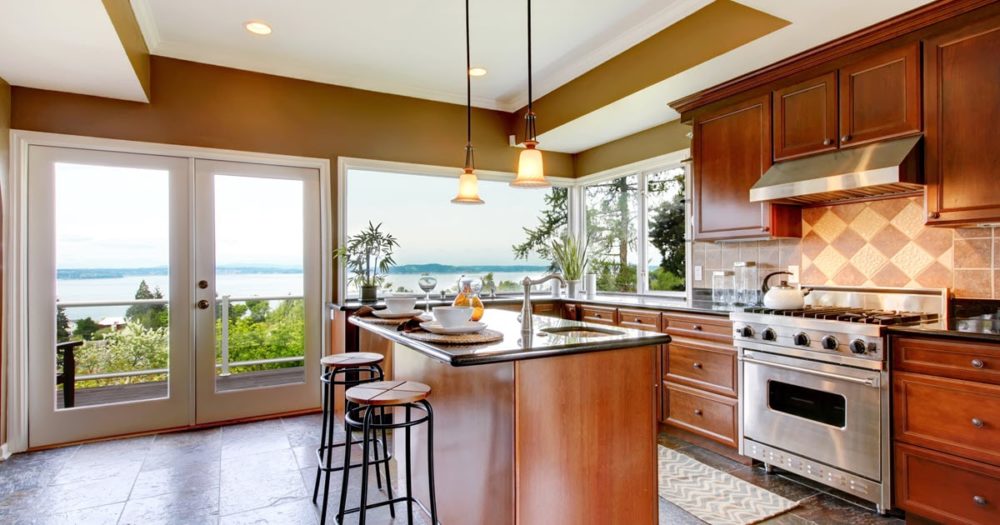 A completely natural way to control pests is to simply keep your home clean and tidy.
The biggest culprit that attracts pests is food. Your scraps and crumbs are their dinner. Ensure you regularly taking out your bins, compost bin, washing dishes and keeping surfaces and floors food free.
Ensure that all food in your pantry is stored in airtight containers. Don't forget to remove any leftover pet food. If your dog regularly leaves food, place the bowl in a larger bowl, and fill it with water. This will work as a natural pest control barrier. Remove any clutter and litter that unwanted pests can hide in.
Pests have to drink too. Try to reduce water in areas such as around sinks, and in the shower. A dehumidifier is also a great natural pest control option to use in your home. Keeping the air in your home relatively dry will help to drive away spiders, roaches, centipedes and silverfish.
If you have firewood inside this can harbour many unwanted pests such as cockroaches. Store your firewood in an airtight bin or far away from your house. Don't forget to regularly sweep down cobwebs as they appear. Use plastic storage options in cupboards over cardboard as these can be a food source for some pests such as cockroaches.
Natural Pest Control Remedies
There are plenty of natural remedies out there that will help to deter different types of pests in your home. No need for harmful chemicals that can irritate your skin, and are dangerous to breathe in.
Rats and Mice
Rats and mice in your home can be problematic.
They can carry harmful bacteria and cause damage to your home. Peppermint oil is a great natural pest control because while to humans it smells refreshing, rats and mice find the smell bitter and will avoid it. Place a few drops next to entry points and the barrier of your home.
If you want to kill them, create a mixture of cocoa and Plaster of Paris and sprinkle in identified hideouts. Upon consumption, the rodents will become dehydrated and run away from your home in search of water.
Ants
Did you know that ants leave a scent behind that other ants follow?
When you spot a trail of ants in your home, it's time to get the vinegar. Mix a solution of ¼ cup of vinegar, 2 cups of water and 10 drops of peppermint oil.  While this won't kill them, it will mask their scent.
To eliminate the ants already inside, create a natural pest control mixture using borax and sugar. Borax interferes with their digestive system and causes them to die, but not before they have taken it back to their nest to infect the queen and other ants.
Cockroaches
It's an Australian rite of passage to experience the terrifying moment you see a big brown insect scurrying across your floor or worse flying around the room.
While it may seem the most natural way is to just squash them (if you are brave enough to get that close), this can make the situation worse. Other cockroaches will come to feed on its corpse.
Instead, opt for a natural pest control mixture using 50% baking soda and 50% sugar. Leave it in a bowl in the areas you suspect the cockroaches are living and breeding. Baking soda will kill cockroaches and it is a natural pest control method that will not harm kids and pets.
Dust Mites
Dust mites can be found in areas such as beds, chairs, and carpets. For some, dust mites can cause allergies. If you experience allergies, create a spray using essential oils such as lavender, eucalyptus and clove oil with water. Sparingly spray onto furniture and bedding.
Natural Pest Control Solutions for Outdoors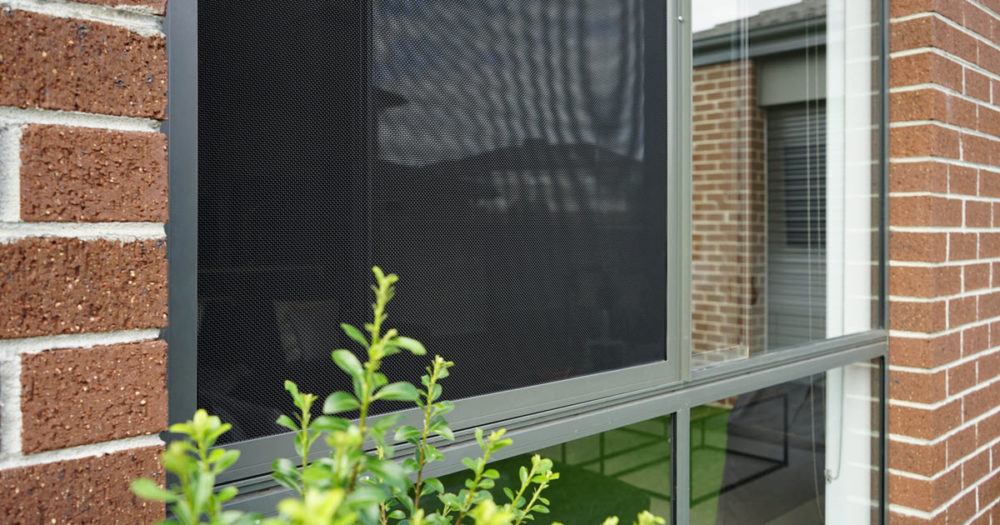 What better way to reduce insects in your home, then by employing some natural pest control solutions in your garden. The more care you take to keep pests at bay in your garden, the less likely it will be that they enter your house. Follow these tips:
Clean your gutters regularly. Gutters that have a lot of decomposing organic matter can encourage infestations that can easily enter your house.
Trim branches and bushes close to your house. You are effectively removing the bridge they would use to get onto your home.
Introduce natural predators to pests like ladybugs and praying mantis.
Set up a source of food and water for birds in your garden. This will help to keep your insect population under control. Remember to keep this at the opposite end from your home.
Seal gaps in your garage and roof using expanding foam.
Maintain a healthy lawn to discourage ants. When you notice a hill pop up, use a solution of dish soap and warm water and pour it directly onto the nest.
Regularly rake leaves.
Pest Deterring Plants
There are many plants that offer effective natural pest control. You can plant these in your garden beds, put them in planters on your patio and even inside in pot plants. To get the most out of your plants it's essential to care for them properly. The following plants have great for natural pest control:
Sage
Sage is a great herb for repelling ants. You can grow it in pots near doorways, or lay sprigs on shelves and entry points.
Bay Leaves
A bay leaf tree is a great deterrent for flies and cockroaches.
Lavender
Lavender is a stunning flower, with so many varieties and uses. While the smell is calming enough, feel calmer knowing that it deters gnats and mosquitoes.
Rosemary grows well in many climates, especially Perth, and it deters flies and mosquitoes.
Lemon Grass
Lemongrass contains citronella. Mosquitoes are repelled by the strong smells. Commonly found in candles and coils, but who needs those when you can plant them around your garden.
Mint
Mint grows well in garden beds and pots. While mint smells amazing to most people it is despised by ants, spiders and mice. It spreads quickly and is easy to grow.
Basil
Basil, the herb that never stops giving.
Perfect on pizza, pasta and perfect at repelling flies. Put a pot near each doorway to stop them from coming in and in your kitchen in a sunny spot.
Chrysanthemums
The classic Mother's Day flower, these beauties have many uses outside making Mum smile. They deter cockroaches, bed bugs, silverfish, lice and ticks. Add a few plants to your garden's beds, and even in pots next to your door on your patio if it's sunny enough.
If you are trying to reduce the pests found inside in a natural and safe way, keep security screens top of mind. If want more information on security screens for your doors and windows contact Central Screens & Locks.