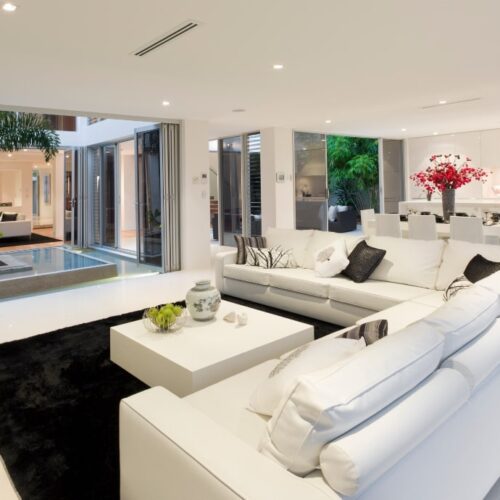 Do you ever find yourself longing for a bigger living space? If you're lucky enough to have both indoor and outdoor living spaces, why not take advantage of them with bi-fold patio doors? Folding security doors offer the best of both worlds, giving you an easy way to move between your home and your backyard or patio. Plus, they can add a lot of extra light and space to your indoor living area.
If you are renovating your home or just wondering if bi-fold doors are the right choice, here are ten benefits of installing bi-fold patio doors.
1. Connect your indoor space to your outdoor patio area with ease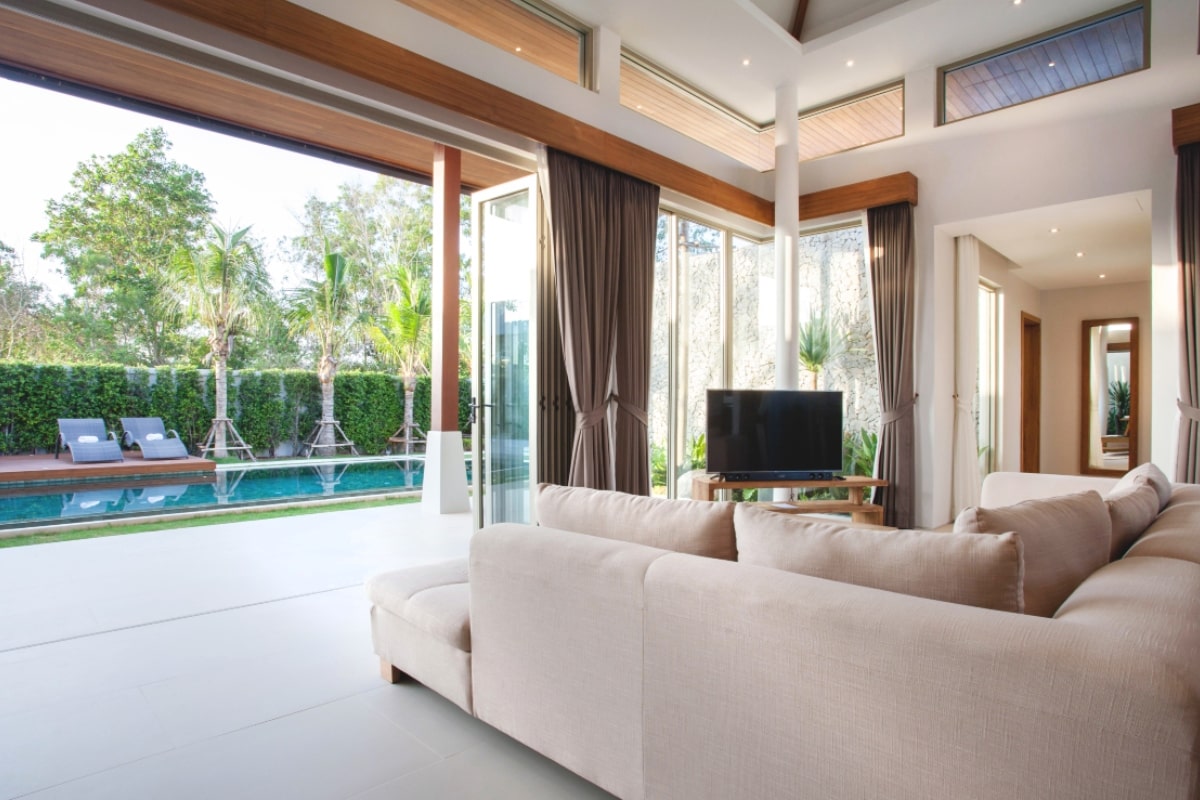 One of the best things about bi-fold doors is that they allow seamless movement between your indoor and outdoor living areas. As the name suggests, bifold doors are made up of a series of individual folding door panels that can be pushed to one or both sides of the structural opening.
Unlike sliding doors and single hinged security doors, there are no structural supports to block your view of the outside.
This makes fold doors perfect for entertaining, as door panels can be opened up to create an easy flow to the outdoor kitchen and dining areas.
2. Create an open, spacious feel to your interior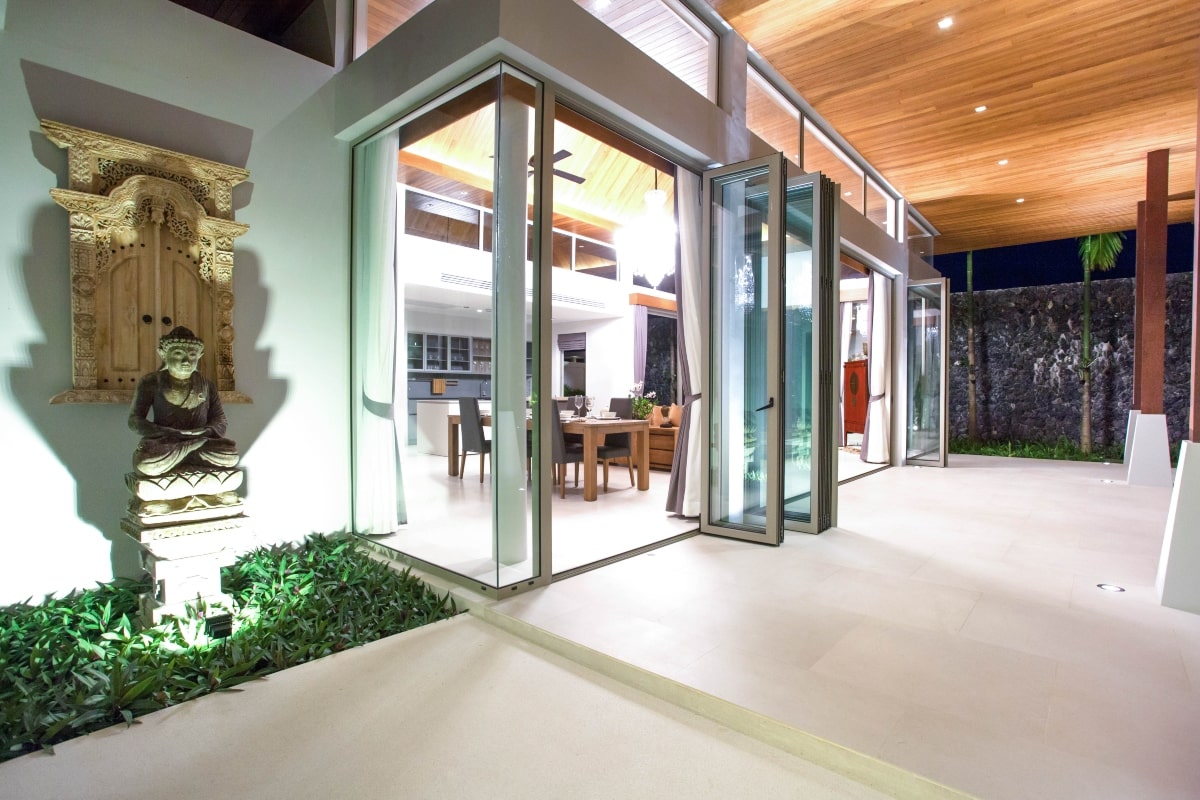 Bi-fold patio doors are a great way to maximise indoor space. When fully open, bi-fold doors create a smooth transition between the indoors and outdoors. This can be especially beneficial in small homes where every square inch counts.
Unlike traditional doors, which swing open and take up valuable space, bifold doors fold up against the wall. They can be opened inwards or outwards, depending on your preference and the amount of space you have available. When folded to the outside of the house, bifold doors can provide a more open and spacious feel to your interior living space.
Whether you're looking to create more space or simply want to add a touch of luxury to your home, bi-fold doors are an excellent choice.
3. Increase natural light and airflow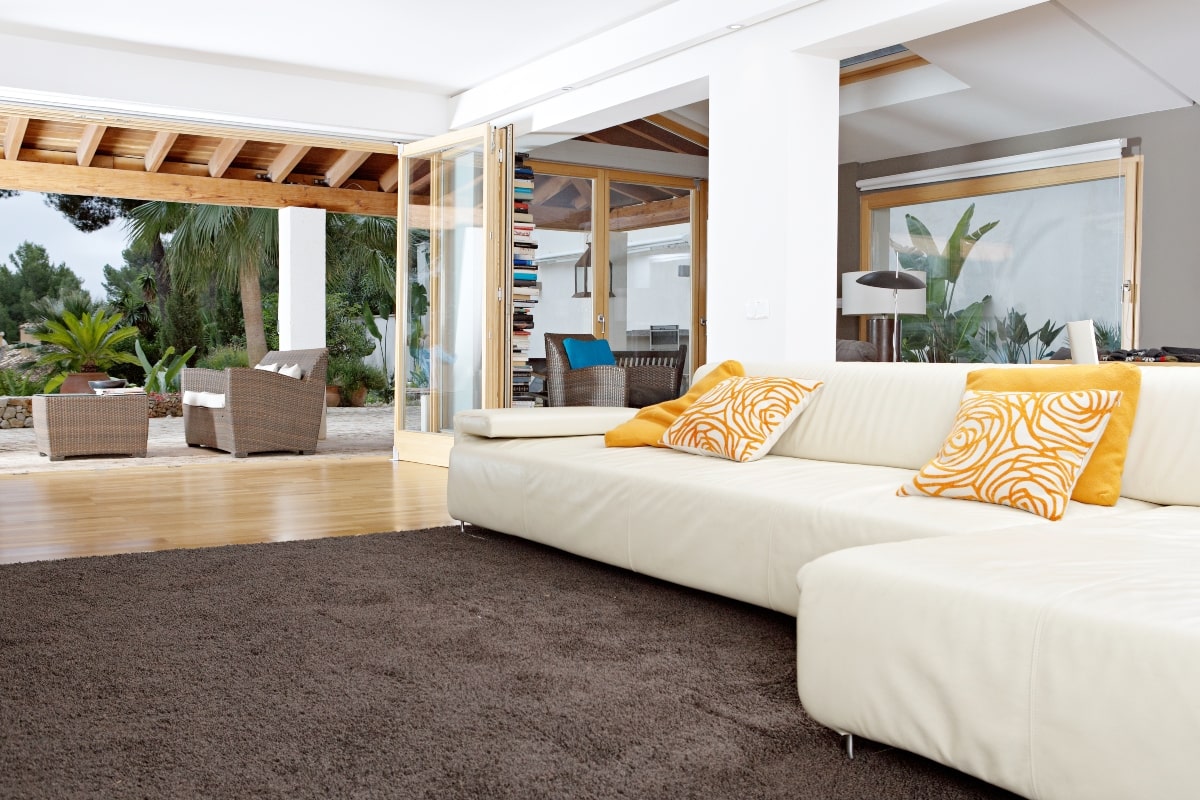 Regular sliding patio doors can often feel quite restrictive, as they only allow for a small opening, limiting the amount of natural light and fresh air that enters your home. Bi-fold doors, on the other hand, offer a much more open design.
When fully opened, bifold doors create a wide opening that lets in an abundance of natural light and fresh air. In addition, bifold doors can also be opened partially, giving you the flexibility to control the amount of light and air entering your home.
As a result, bi-fold doors offer a more versatile and appealing option than regular sliding patio doors.
4. Versatility and architectural interest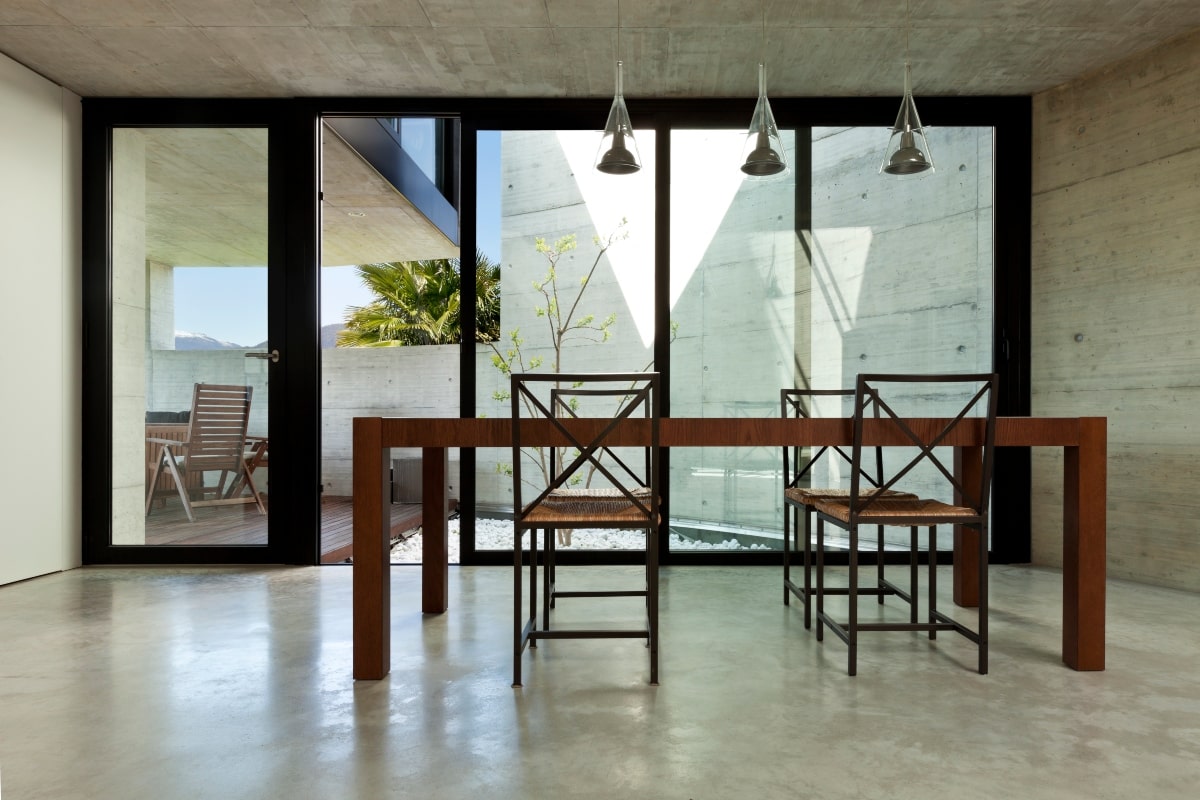 Bifold patio doors are a stylish and practical solution that can make your home feel luxurious and open.
Offering unique design opportunities, aluminium bi-fold doors can be used to open up an entire corner of a room, creating a stunning entertaining area.
Bi-fold door configurations can include a convenient traffic door option, allowing you to enter and exit when the door panels are closed.
Bifold patio doors are the perfect way to add a touch of luxury to your home while still maintaining all the functionality you need.
5. Bi-fold door installation adds value to your property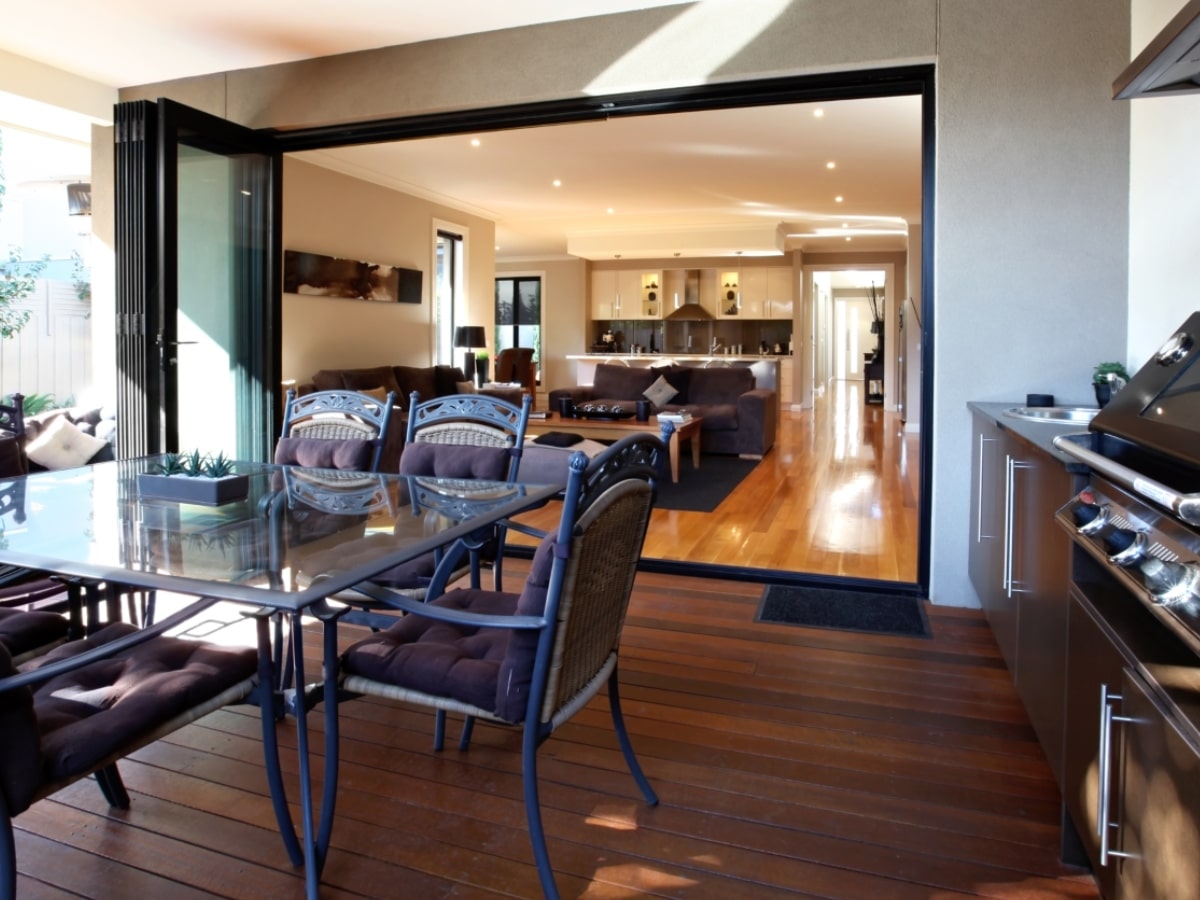 Not only do they add a beautiful design element to your home, but bifold patio doors offer a number of benefits that make them an appealing option for those looking to add value to their property.
Firstly, installing bi-folding doors creates a seamless flow between your indoor and outdoor spaces. An outdoor living area with easy access to your patio or garden is especially appealing to potential buyers. Bi-folding doors can also help to maximise natural light and make your property feel more spacious.
If you're thinking of selling your property in the future, installing bi-folding doors is a great way to add value to your property and appeal to potential buyers.
6. Space-filling yet compact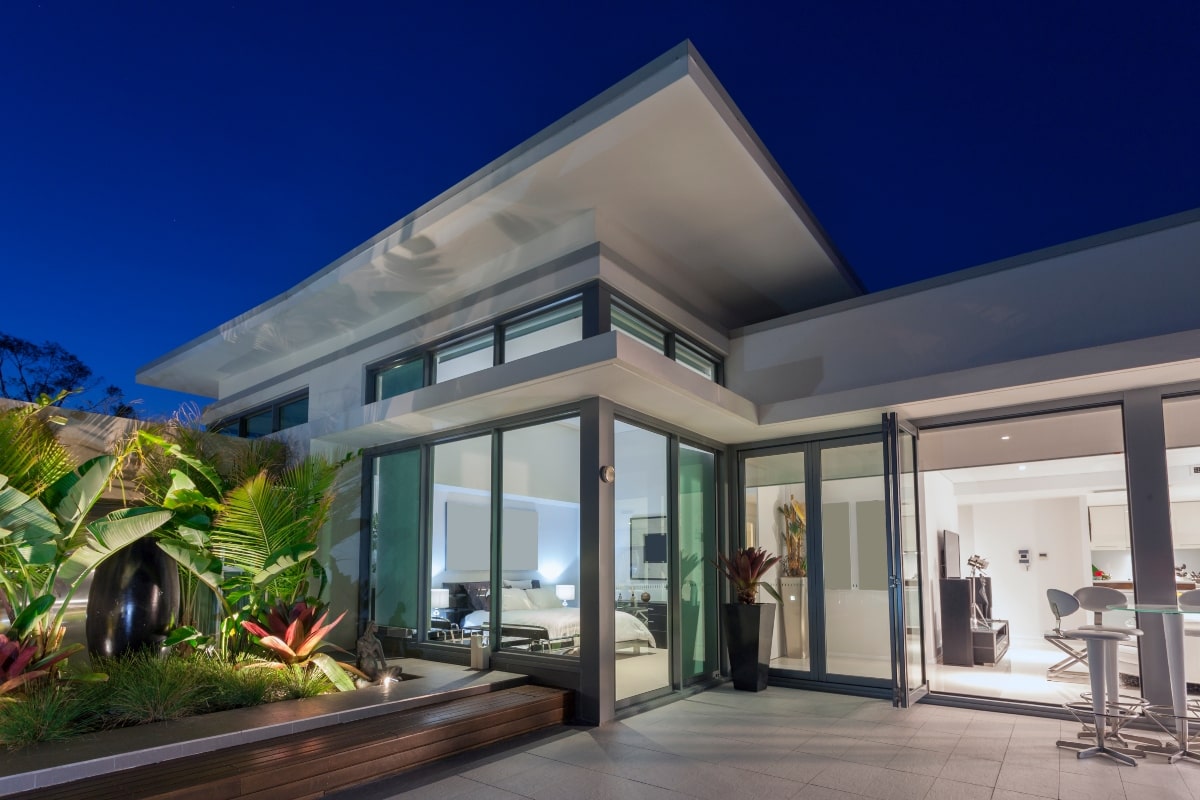 Bi-fold patio doors are becoming increasingly popular for homeowners who want to save space and enjoy a wide-open view of their outdoor living areas. Bi-fold doors are made in custom sizes much larger than standard doors, so if you have a particularly large opening you want to fill, they could be the perfect solution.
Unlike traditional sliding or French doors, bi-fold doors can be opened fully without taking up any extra space inside or outside the home. This means that you can enjoy a panoramic view of your garden or patio area without having to worry about how much space you need to open and close the doors.
7. Enhanced security features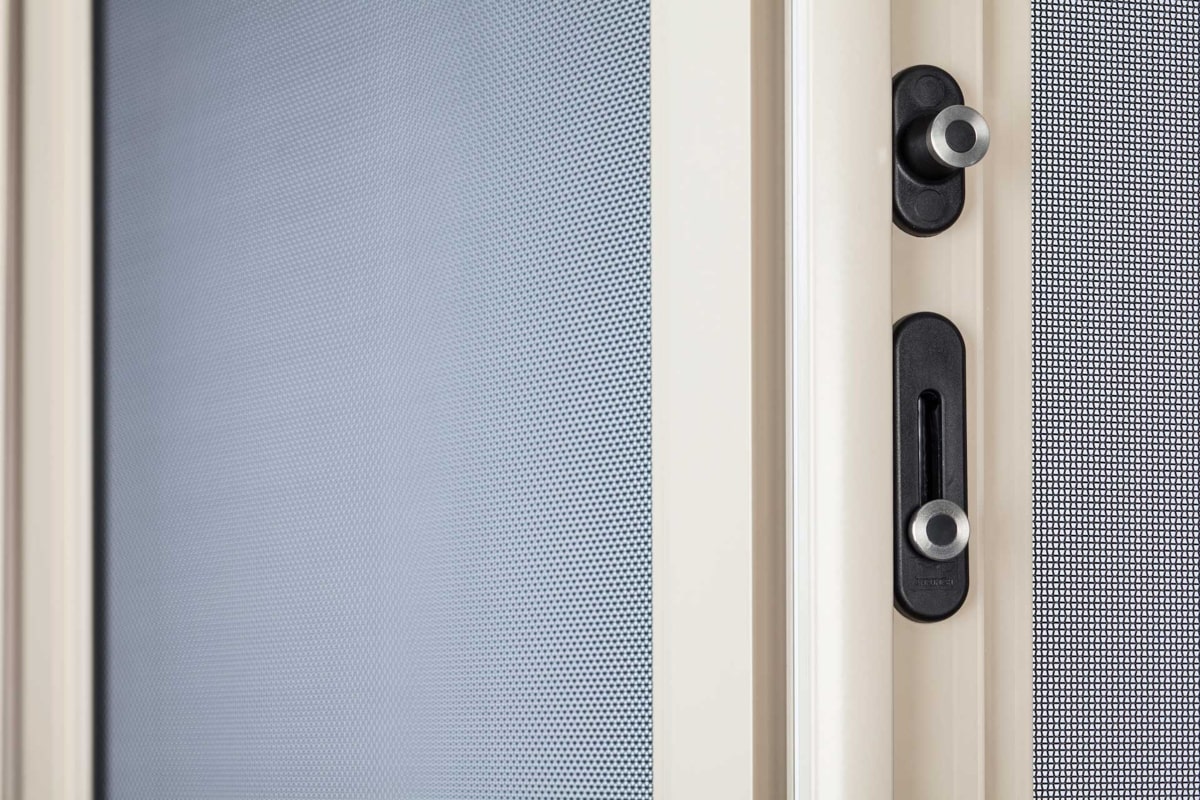 When it comes to security, bi-folding doors are an excellent choice for those who want to keep their homes safe from intruders.
Constructed using multiple panels of aluminium, which makes it difficult for intruders to pick locks or lift a bi-fold door from their mechanism.
Easy-to-use lockable handles and multi-locking systems make these doors extremely secure.
Inline tracking makes it difficult for intruders to tamper with the locks.
A day latch ensures that the bi-fold door is secured from the inside without a key.
In addition, bi-fold security screen doors can be fitted to match existing aluminium doors to provide an extra layer of protection.
8. Energy efficiency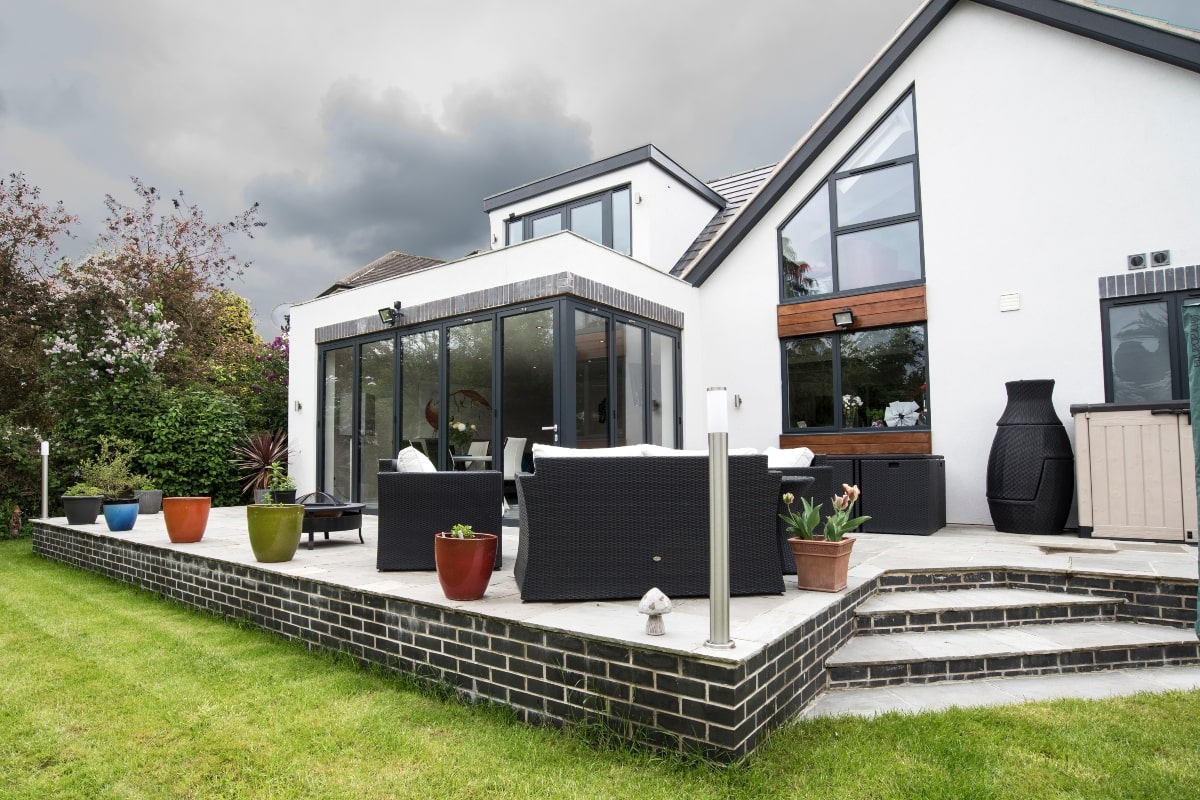 Aluminium bifold doors can help with heating and cooling costs. In fact, they are up to 50% more energy efficient than traditional hinged doors. This is because they have a tight seal that helps to keep heat in during the winter and cool air in during the summer.
Plus, they come with a variety of energy-efficient glass options, such as double glazing and low-e glass.
These features help to further reduce your energy bills.
9. BI-FOLD PATIO DOORS ARE Low maintenance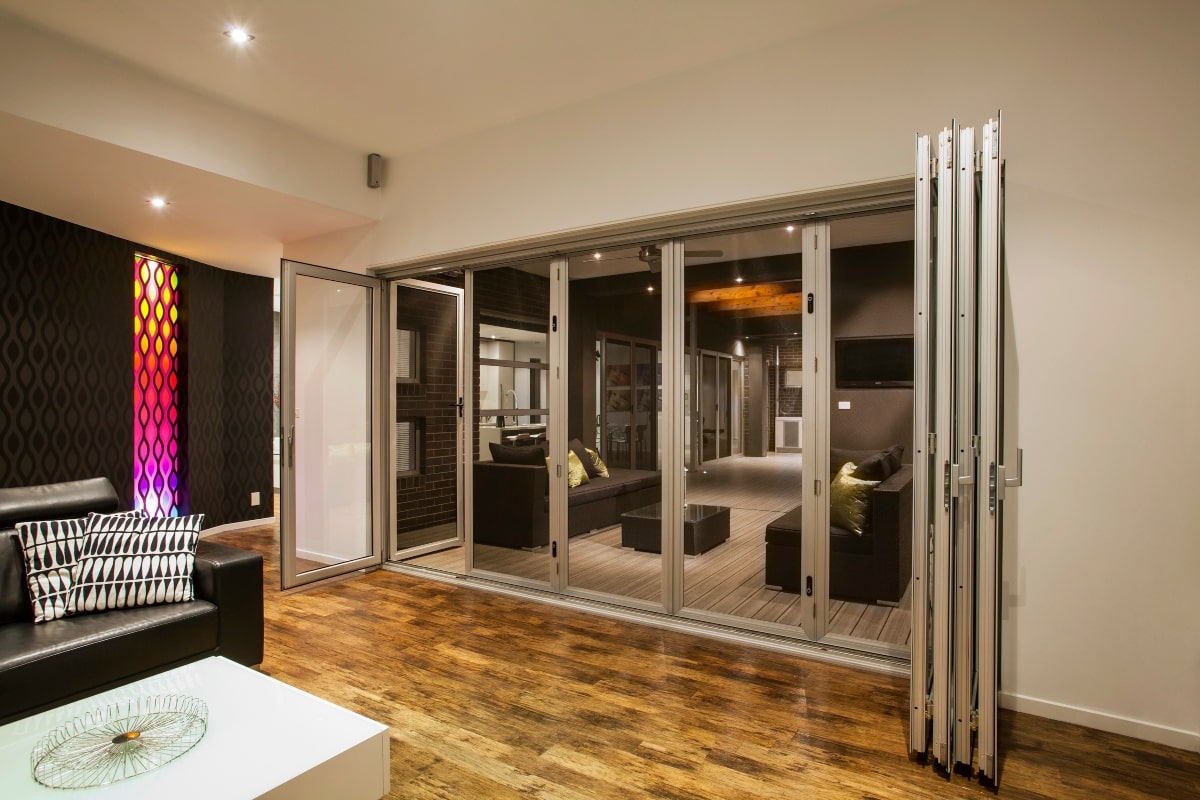 Unlike wood screen doors, which require regular painting and staining, aluminium bifold doors are resistant to insect damage, and rot and are virtually maintenance-free.
They are also easy to clean and won't rust, fade or warp over time like timber doors. Meaning you can enjoy your doors for many years without having to worry about maintaining them.
10. Variety of styles and colours to choose from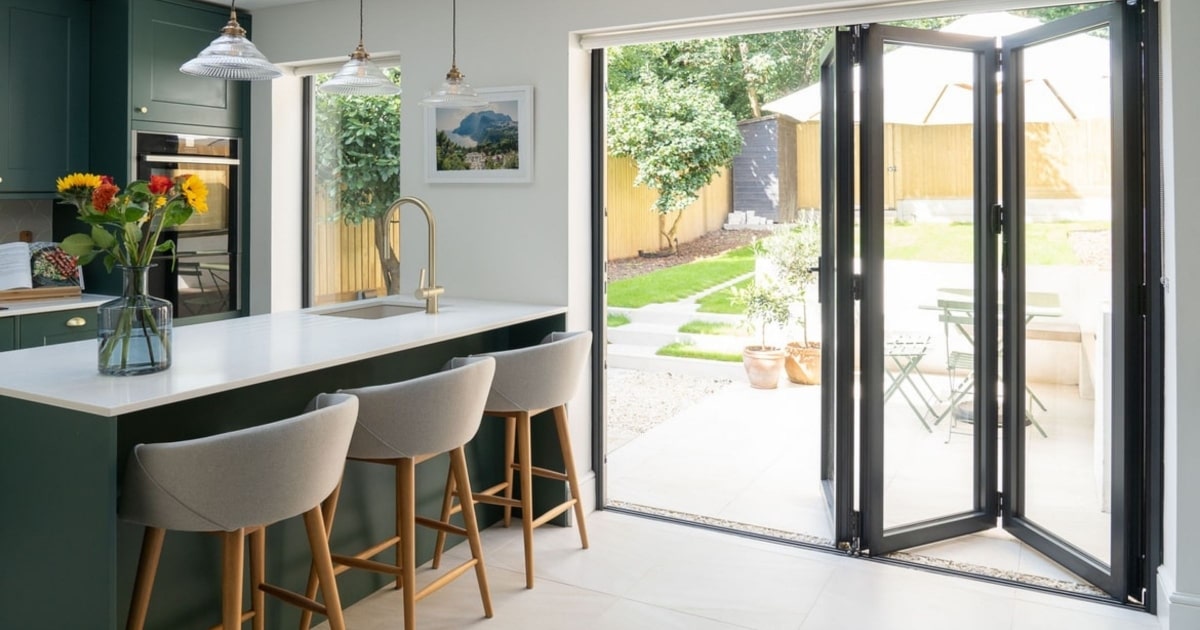 In addition, bifold doors can also be customised to match the style of your home. As a result, they can help to improve its curb appeal and increase its value.
You can choose from a variety of styles, colours and finishes to create the perfect look for your home. Plus, with so many options available, you're sure to find bifold doors that fit your budget.
Install bifold patio screen doors with Central Screens & Locks
Bifold patio doors are a great way to enhance the appeal of your home and take advantage of your indoor and alfresco area.
For full protection all year round, Central Screens & Locks offers our unique folding security screen doors that can be fitted to your existing bifold doors. For more information about the quality security screen and bifold range, please get in touch with Perth's security screen specialists team today.
Frequently asked questions
Yes. If you're thinking about replacing your patio doors with bifold doors, be sure to consult a professional installer to find the right style and size of door for your home. Installation of bi-fold doors can be more complicated to install than traditional patio doors, and it's important to get them installed correctly in order to avoid any safety hazards.
The best way to stop flies from coming through bifold patio doors is to install security screens. Fly screens can be fitted to existing bifold doors and will prevent flies and other insects from getting inside your home.
No, you can't open bi-fold patio doors from the outside. Bi-fold doors are designed to be secure, with locks that keep them closed and prevent unauthorised entry. However, you can have a traffic door fitted as part of your bi-fold door system. This type of door provides easy access for your family while still providing the security of a locked bi-fold door.
Yes, bifold patio doors are weatherproof. They are constructed with weather-resistant materials that protect against the elements and keep your home warm and insulated. Additionally, they feature a tight seal that prevents water penetration, moisture and air from entering your home.