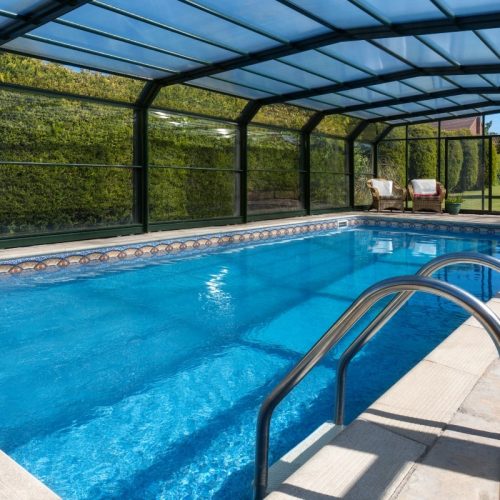 Do you love a refreshing dip in the pool during those hot summer days but don't like dealing with all the maintenance and hassle that comes along with owning an outdoor swimming pool? Pool enclosures are the perfect way to enjoy many of the benefits of swimming without having to face any of its drawbacks.
With improved security, more privacy and less maintenance required; installing a pool enclosure is really worth considering – enabling you to extend your use of your outdoor swimming pool throughout every season. Read on to learn all about why you should invest in a high-quality, durable swimming pool enclosure!
Advantages of pool enclosures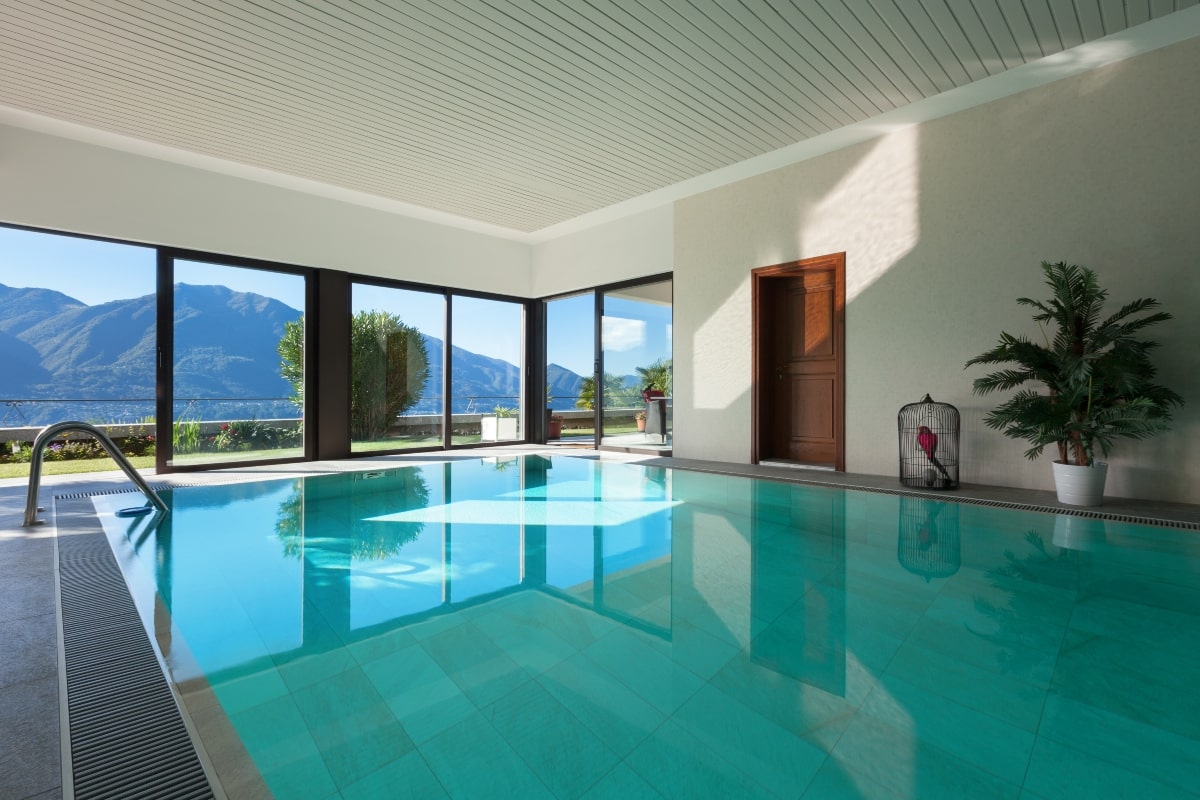 A pool enclosure offers much more than just the ability to enjoy a refreshing swim year-round. The installation of pool enclosures can provide improved security, and protection from UV rays, as well as added privacy and outdoor living space. The following benefits make investing in a pool enclosure worth every penny.
Improved security
Pool enclosures are a great way to provide extra security for your home and family. Not only can they be used to block out leaves and debris but, they also serve as an additional security measure with their durable frames and multiple layers of protective material. By enclosing the pool with security screens, you can effectively reduce the chances of someone coming in uninvited, keeping both personal belongings and family safe from intruders.
Outdoor living
Swimming pool enclosures offer many unique benefits that make outdoor living much more enjoyable. By enclosing your swimming pool, you can turn what would otherwise be just a pool area into an open and spacious extension of your home. Not only will you be able to take full advantage of the outdoors by enjoying all your favourite activities in and around the pool year-round, but you also won't have to worry about leaves, dirt, or other debris getting into your pool.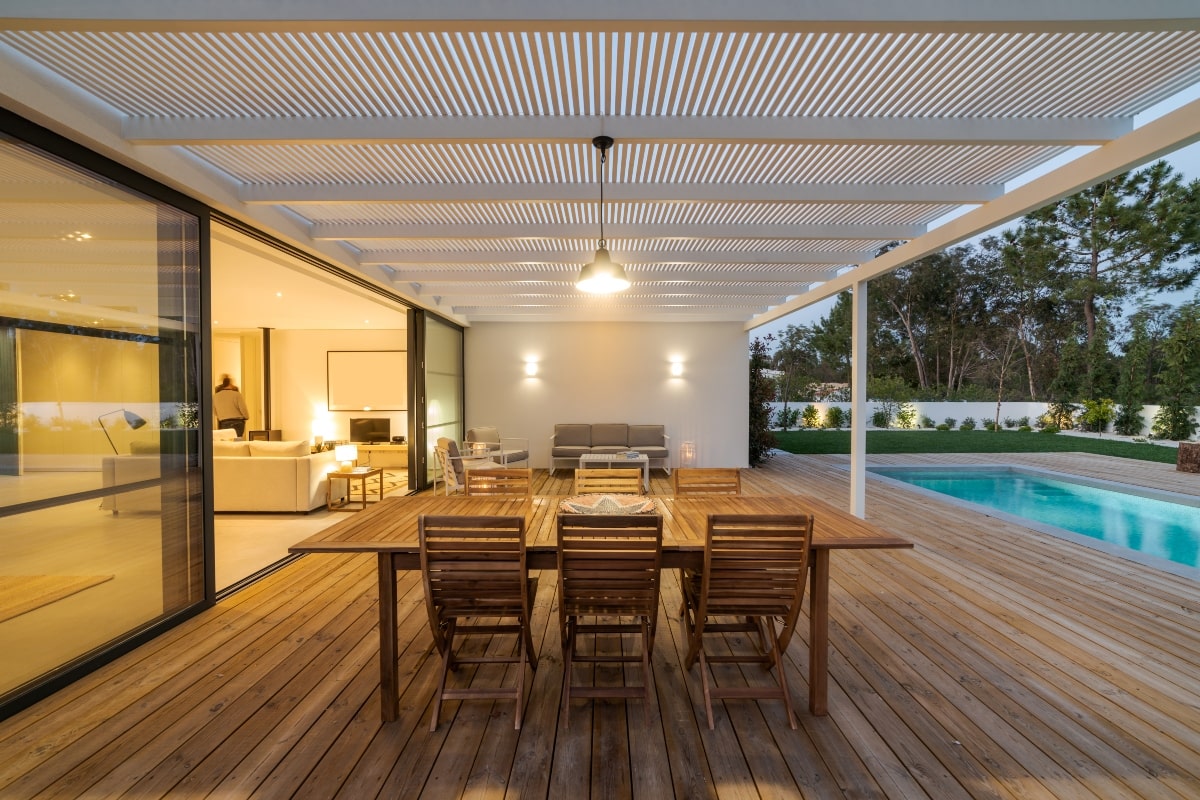 Even if you don't have a pool, you can still create your own enclosed patio oasis! Sliding security doors and bifold doors provide the perfect backdrop for entertaining, opening up to create a seamless transition from indoors to the outdoor patio area.
Privacy
Installing a swimming pool enclosure is an easy and effective way to protect your valuable space while ensuring the maximum amount of privacy. Pool enclosures are a great way to ensure that unwanted eyes cannot gain sight of your yard or outdoor pool and help protect your property. With an enclosed pool, you can create a secluded oasis right within the confines of your own home.
Less maintenance
If you are a pool owner, you know the challenges of continually keeping a swimming pool clean and maintained. Covered swimming pools make life much easier by providing a natural pest control shield against insects, leaves, dirt, and other debris; reducing the need for costly chemicals and reducing your workload considerably! From retractable pool enclosures to fixed structures, there are a variety of designs to suit your area.
UV protection
Having an outdoor pool is great for outdoor entertainment and summer fun, but it doesn't come without some hazards. To help protect against the sun's harmful UV rays, a pool enclosure can be a great addition to any outdoor space. Not only does a pool enclosure provide shade and block out UV radiation, but it also means less direct heat on hot summer days. Additionally, pool enclosures also reduce energy and heating costs as they keep water temperatures warmer for longer periods of time compared with uncovered swimming pools.
With so many advantages, a pool enclosure can be one of the best investments you make as a homeowner.
Disadvantages of having an enclosed pool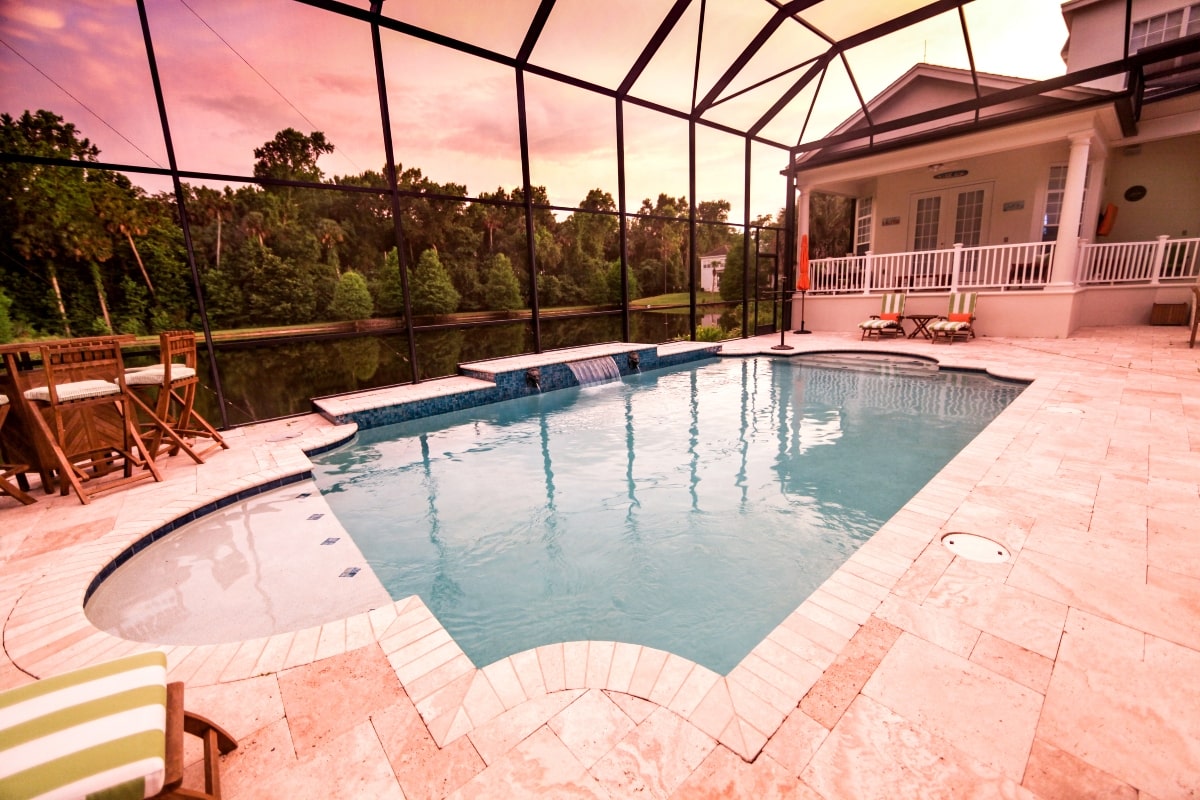 Pool enclosures may be a great addition to your home, but there are some downsides that must be considered.
The main disadvantage is limited views – the enclosure itself will limit what you can see outside of it. This is especially so for those with elevated pools, where the view might have been stunning without the enclosure.
Another potential downside is poor installation quality depending on the contractor hired. Make sure to do thorough research beforehand and look for certifications to ensure that safety requirements are met as well as aesthetic design is pleasing.
The convenience factor of having a pool enclosure changes depending on summer and winter climates — those in colder climates won't benefit from the summer weather protection, while those in hotter climates won't enjoy its cold weather amenity in winter.
All things considered, if you find yourself in need of either yearlong safety or protection during certain seasons, then consider an enclosure – just do your due diligence first.
Types of pool enclosures
There are many designs and structures to choose from, allowing you to customise what type of pool enclosure fits your needs.
Retractable pool enclosure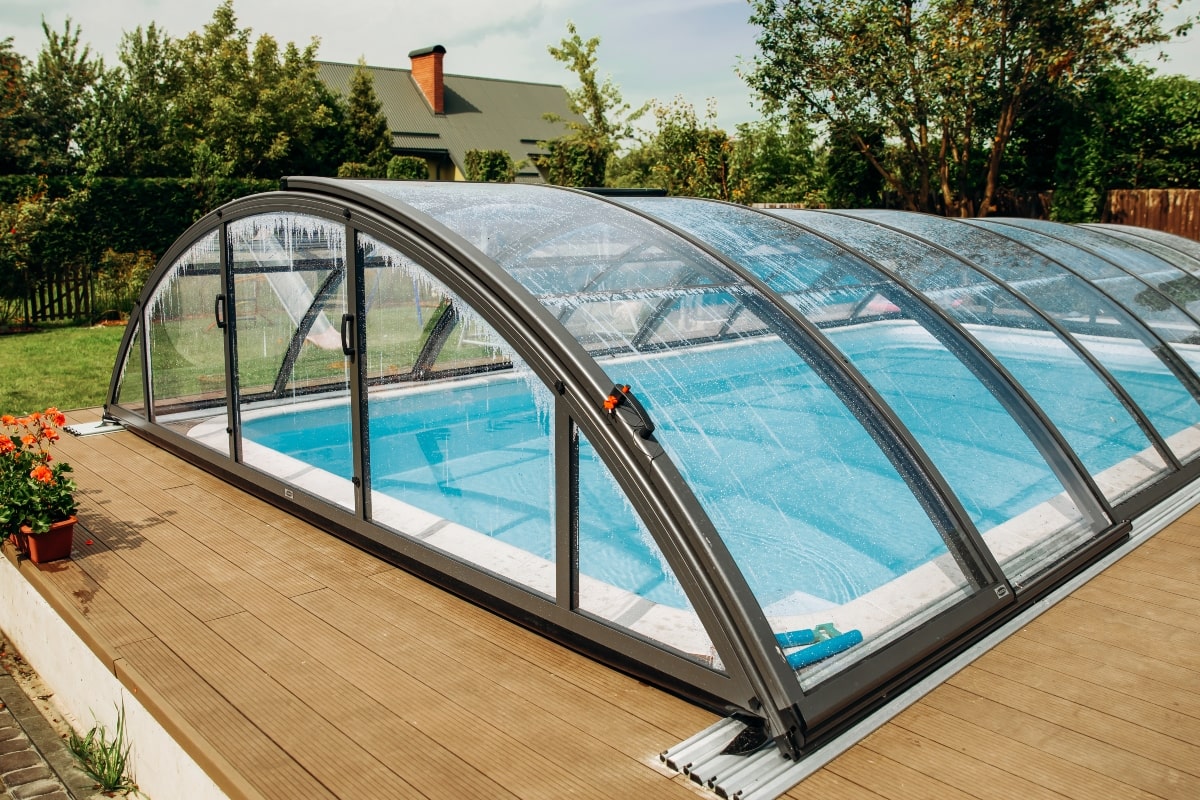 If you're looking for an innovative way to enjoy your pool all year long, a retractable pool enclosure is a perfect choice. This type of enclosure is made of durable polycarbonate sheets which can be opened and closed with ease, allowing you to extend your swimming season.
Fixed design
Fixed designs offer a more permanent way to enclose your pool and create an indoor environment, enabling you to swim when there's inclement weather outside. With the option to modify the design of the structure and shape of the roofing, solid wall designs offer complete protection from the environment, making them great for pool protection and home security.
Screened pool enclosure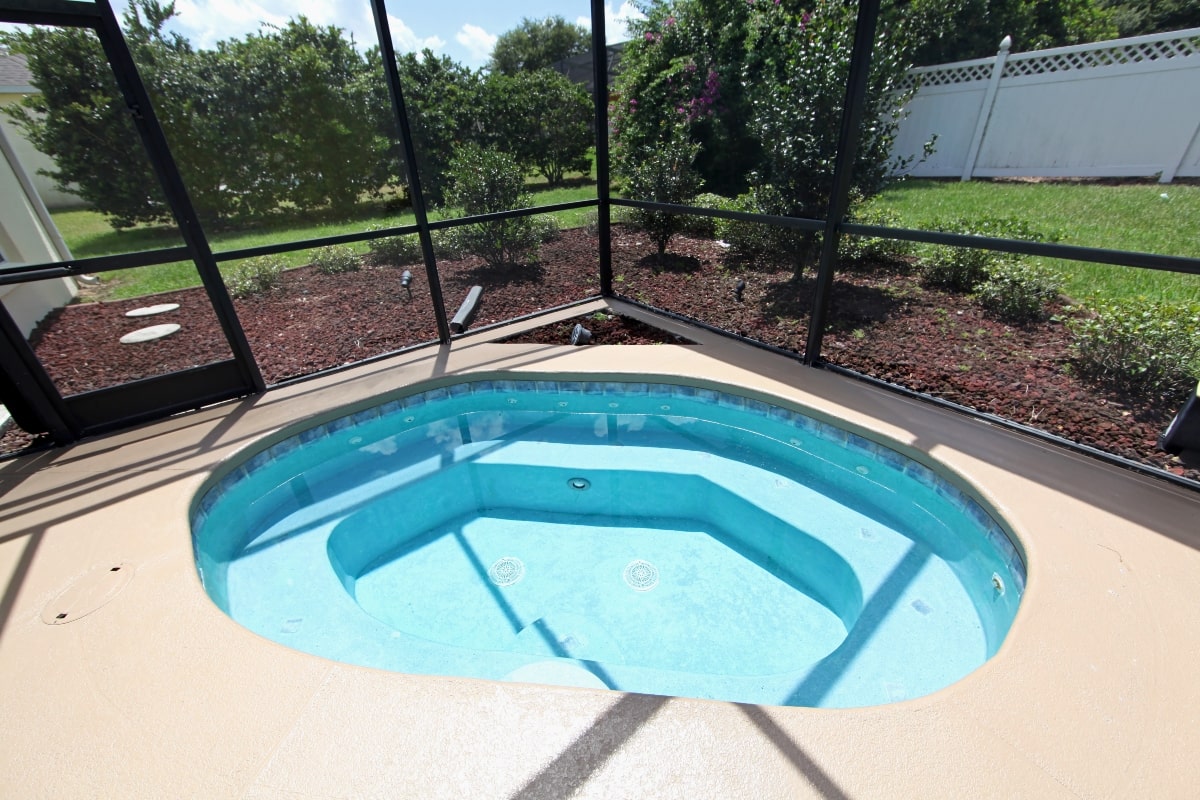 For those looking for more versatility, there are also screened-in pool enclosures, which keep out pests and the harsh summer sun while maintaining a connection with the outdoors. Screened-in pools offer a unique way to enjoy your backyard pool and still reap all the benefits of custom patio space.
With each, you'll be able to enjoy your outdoor swimming pool all year round no matter the weather. It's important to consider what type of pool enclosure will best suit your location, climate and pool area before investing in one.
Design features to consider when building a pool enclosure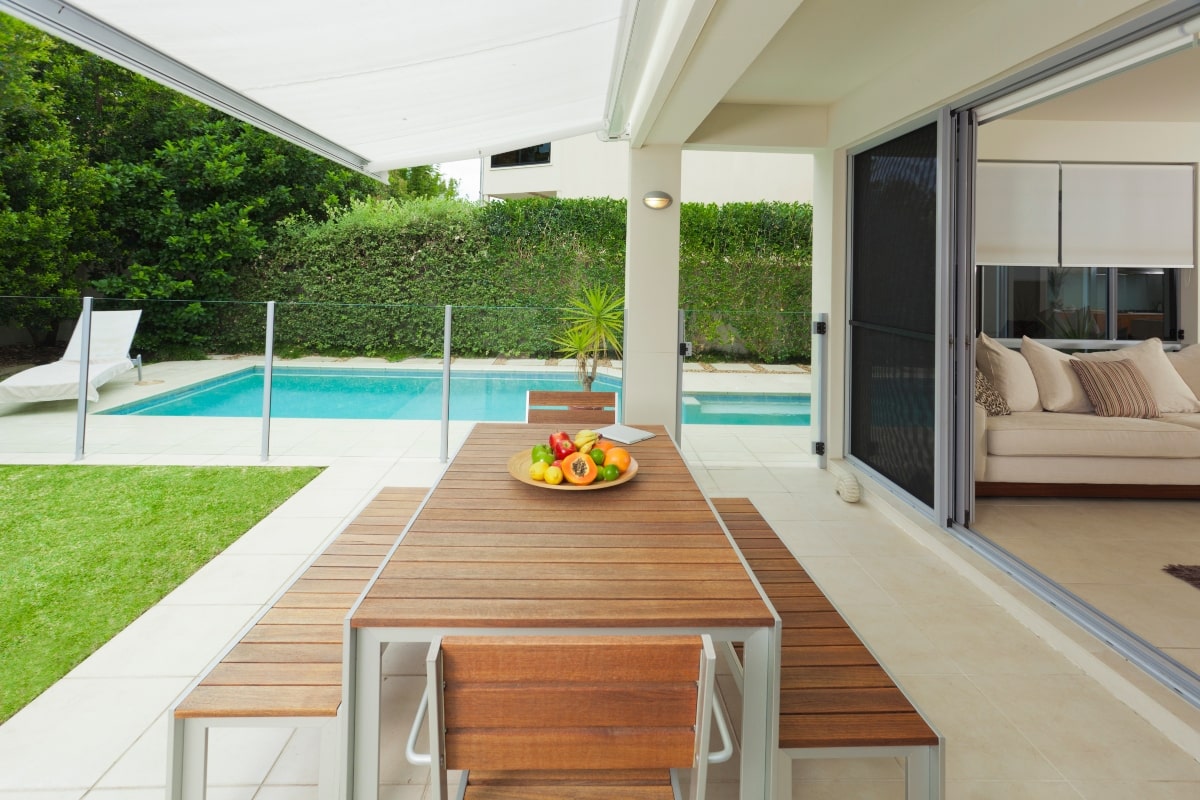 Building a swimming pool enclosure is an excellent way to get the most out of your outdoor swimming space. Not only does a pool enclosure allow you to enjoy your pool all year round, but it also brings many other benefits such as improved security, more privacy and less maintenance. When considering which design features to include in your swimming pool enclosure, there are many options to choose from.
To ensure that the enclosure is both attractive and practical, pool owners should consider:
Different types of swimming pool enclosures – whether you are looking for a security screen enclosure, patio cover, fixed or retractable design.
Size of their patio or deck area – consider the available space and which will best fit their area.
Additional features like an outdoor kitchen, lounging areas, built-in furniture, lighting and ceiling fans.
Climate and where you live – if you live in an area with bad weather, snow or cooler temperatures then choose materials designed for harsher conditions such as strong stainless steel and aluminium frames or Amplimesh® security mesh screens if you experience long, hot summers.
With a proper renovation plan and design, a swimming pool enclosure can become an inviting place for you and your family to relax and enjoy the outdoors for many years.
Create a seamless transition to the outdoors with Central Screens & Locks
Swimming pool enclosures are an excellent investment for homeowners who wish to enjoy their pool all year round. Not only do they provide improved security, outdoor living, and privacy, but they also require less maintenance than regular pools. From solid wall enclosures to screened-in versions, there is something to fit a variety of budgets and lifestyles.
If you're looking for a way to enhance your outdoor living space and increase your home's security, look no further than Central Screens & Locks. Whether you have a screened-in pool, patio, or even an outdoor kitchen, we can manufacture custom security screens and security doors to suit the exact needs of your property.
With our large range of quality products, contact our friendly team today to discuss a custom solution for your perfect outdoor living area.
FAQs about swimming pool enclosures
A pool enclosure is a swimming pool that is surrounded by a barrier on all sides, which separates the pool area from the outside environment and provides enhanced privacy. The barrier can be made of wood, polycarbonate, security screens or any other material.
Installing a pool enclosure around your swimming pool is an excellent way to reap multiple benefits. From a practical standpoint, having a pool enclosure will help you keep the pool area clean and reduce the amount of maintenance needed. Another benefit is that an enclosure increases your property value significantly, adding to its aesthetic appeal as well as offering safety and security features. One of the biggest advantages is that swimming pool enclosures provide you with outdoor living space where you can entertain and the chance to enjoy swimming all year round.
Pool enclosures come in a variety of shapes and sizes, all designed to keep your pool area safe and secure. Depending on the size and shape of the pool you have, there are three main types of enclosure: retractable, fixed design, and screened.