Home security is important, but as pet owners, we don't want to stop our animals from roaming freely. Equally, you don't want to be distracted throughout the day by calls from your dog to go outside.
To keep your home secure, while allowing your dog or cat to roam outside as they please, we recommend installing a dog door screen. Installing a pet door into a screen door allows you to keep your main entrance points secure while providing that freedom that your pets deserve.
4 Step Guide to Installing a Pet Door
So how hard is it to install a pet flap in a door?
Unless you have experience and are quite handy with tools, it can quickly become a challenge to find the right pet door and screen door to install the pet door on. While screen doors do provide an advanced level of security, incorrectly installing a pet door into the screen can compromise security.
If you're serious about home security, get in touch with the team at Central Screens & Locks to discuss our range of pet doors available to add to your new Amplimesh screens.
If you're confident you can install your new pet doors on your property without compromising on security, follow our 4 step guide to installing a pet security door below.
1. Measure the Spare Required for Your Pet Door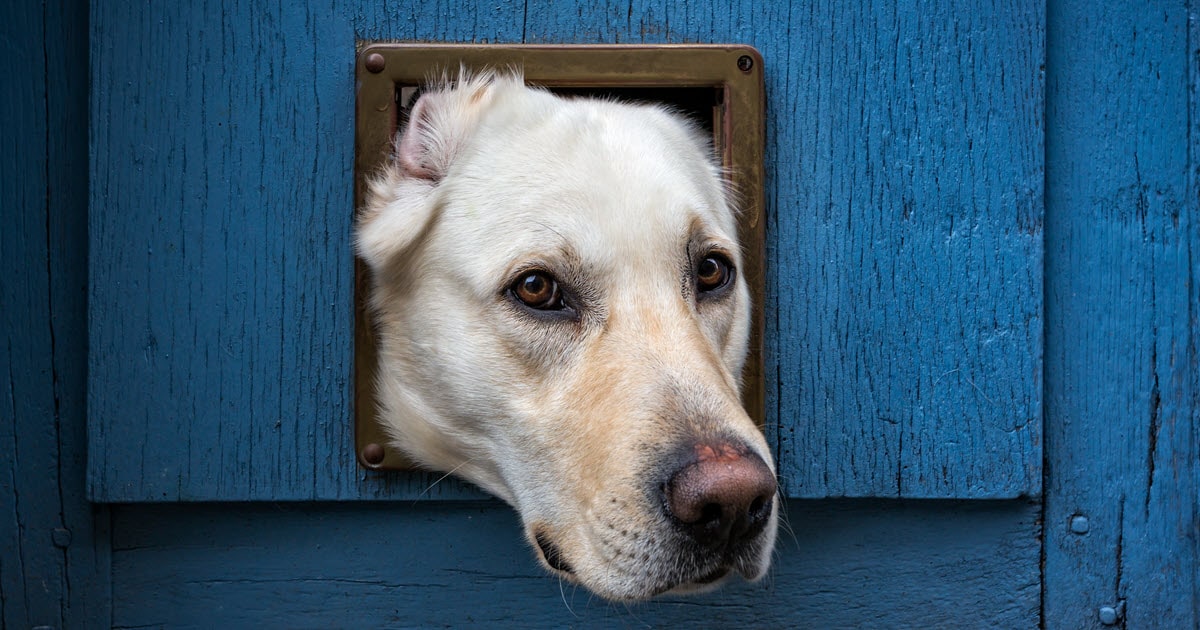 The first thing to consider is the size of your dog or cat as they'll need to pass through the pet flaps without getting stuck. Once you know their size and have purchased a doggy door to suit, mark out the area in your screen door where the pet flap will sit.
2. Prepare the Screen Door by Cutting a Hole
For stainless steel or aluminium doors, you should cut out the marked area using your angle grinder. Be careful; you can always cut additional space, but you can't put it back together. Make sure that you're always wearing protective clothing such as safety goggles, gloves and a face mask.
If you have a more complicated door such as a colonial castings door, be sure to spend some extra time planning out the position of your doggy door based on the door's design.
3. Prepare the Space for Your Pet Door
If you're installing your dog door on a mesh screen, then you'll need to use one-sided adhesive foam inserts. These will provide cushioning between the mesh and your dog door, in addition to helping to seal the gap tightly. The foam inserts should be placed securely into the backs of each frame, and they should wrap around the frame on each side.
However, the process is different for grille doors. If you're installing your pet door on this type of entrance, you'll need to use glazing vinyl to cover the edges in the cut-out area.
4. Installing a Dog Door in Your Door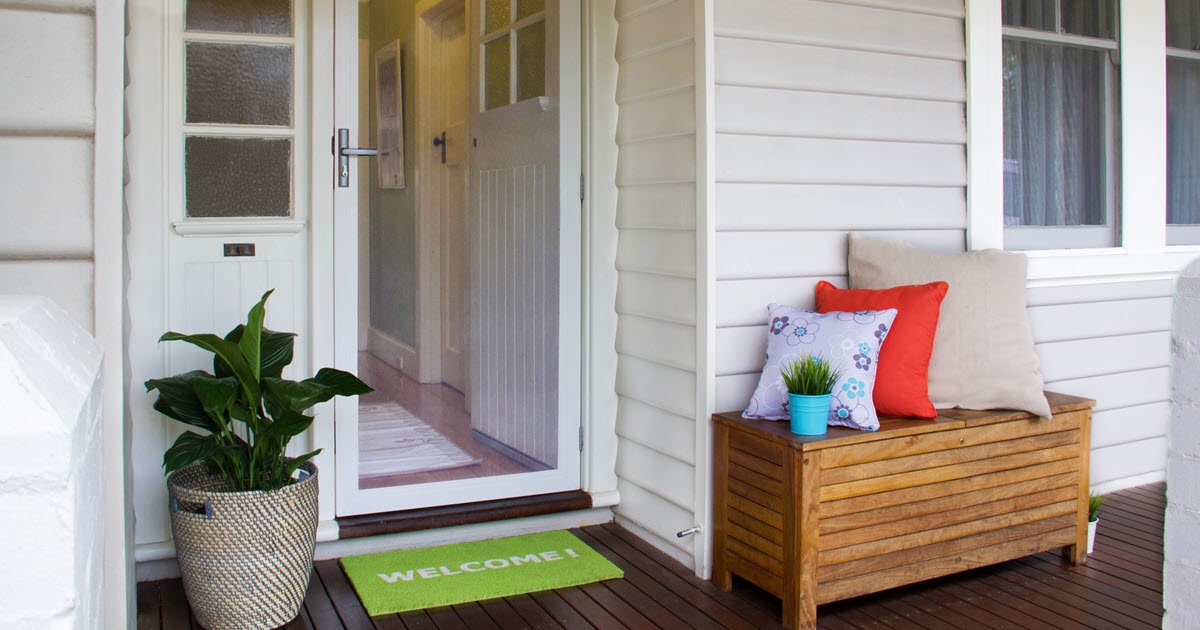 With care, secure your dog door frame against the cut-out area on your screen door. Now, screw in the screws at the bottom of the frame on each side. Next, insert the doggy flap into the door, ensuring that it holds firmly in place, before installing the remaining screws.
And that's it! Your dog can start using the door immediately, assuming it's attached securely.
Have a Security Expert Install Your New Dog Doors
At Central Screens & Locks, we understand the importance of home security and peace of mind. That's why we supply Perth residents with high-quality security doors that are pet-friendly and can be modified with pet doors.
Whether it's for a small or large office building, townhouse or rural residence, we can help install a dog door in your security door, keeping your property secure year-round.
Security Dog Door FAQs
Dog doors can be installed in security screen doors with the right tools, such as an angle grinder, safety equipment and a drill. The benefit of installing a doggy door is that it will allow your pet to enter and exit the home as needed.
If not properly installed, dog flaps and cat flaps can become a home security risk. When considering which with a doggy door is right for your home, speak to the security experts at Central Screens & Locks.
The most secure way to prevent intruders from entering through your home via a dog door is to lock the door at night. However, manually locking the pet door at night prevents your pet from exiting the home, and still leaves your home open during the day. To help keep your home protected from all entrance points, consider following the 6 layers of home security.