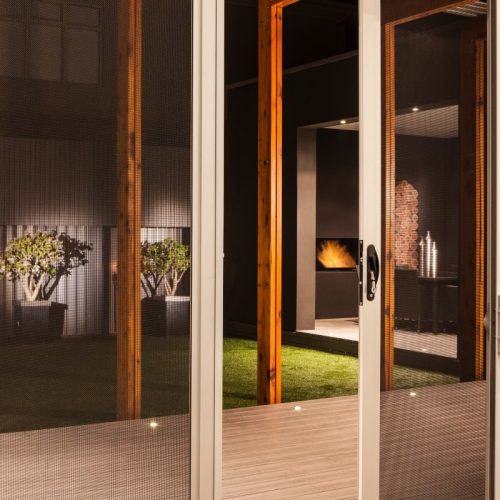 Outdoor living spaces have become increasingly popular, as homeowners look to extend their living areas beyond the confines of their indoor spaces. One of the best ways to add privacy and protection is by installing outdoor screens for patios. Not only do they protect from pesky insects but patio screening also offers an added layer of privacy from prying eyes.
With so many outdoor patio screens available, choosing the right one for your home can be a daunting task. That's why we've put together this guide to help you choose the best patio screen for your outdoor space.
Why consider OUTDOOR screens FOR PATIOS?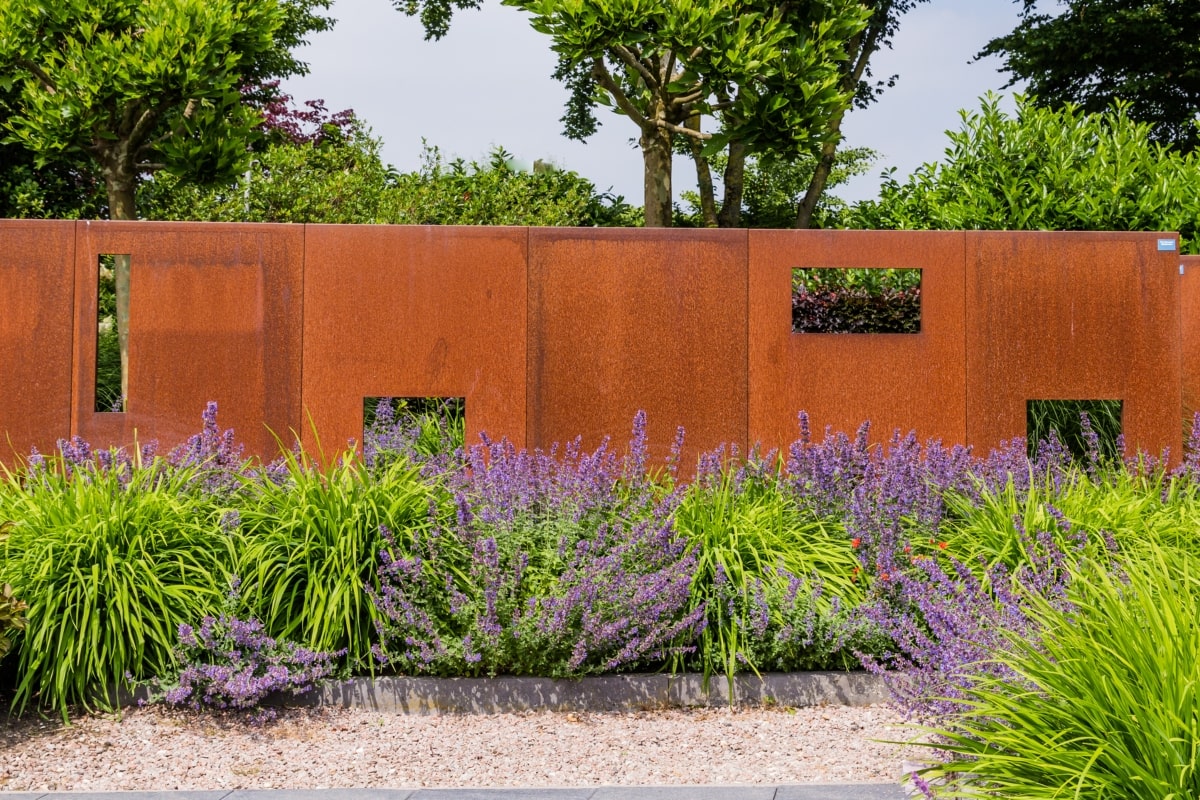 Firstly, let's talk about why you might need outdoor screens for your patios. You may be constructing outdoor living areas, considering a renovation or simply interested in security and home improvement. Well, screens for patios can tick all these boxes:
Security
For homes wanting to connect the indoors to an outdoor living area, sliding security screens provide high levels of security without interrupting the view. Enclosed patios made from stainless steel mesh, such as Amplimesh®, provide an added level of protection to your home, so you can relax with family and keep pets safe.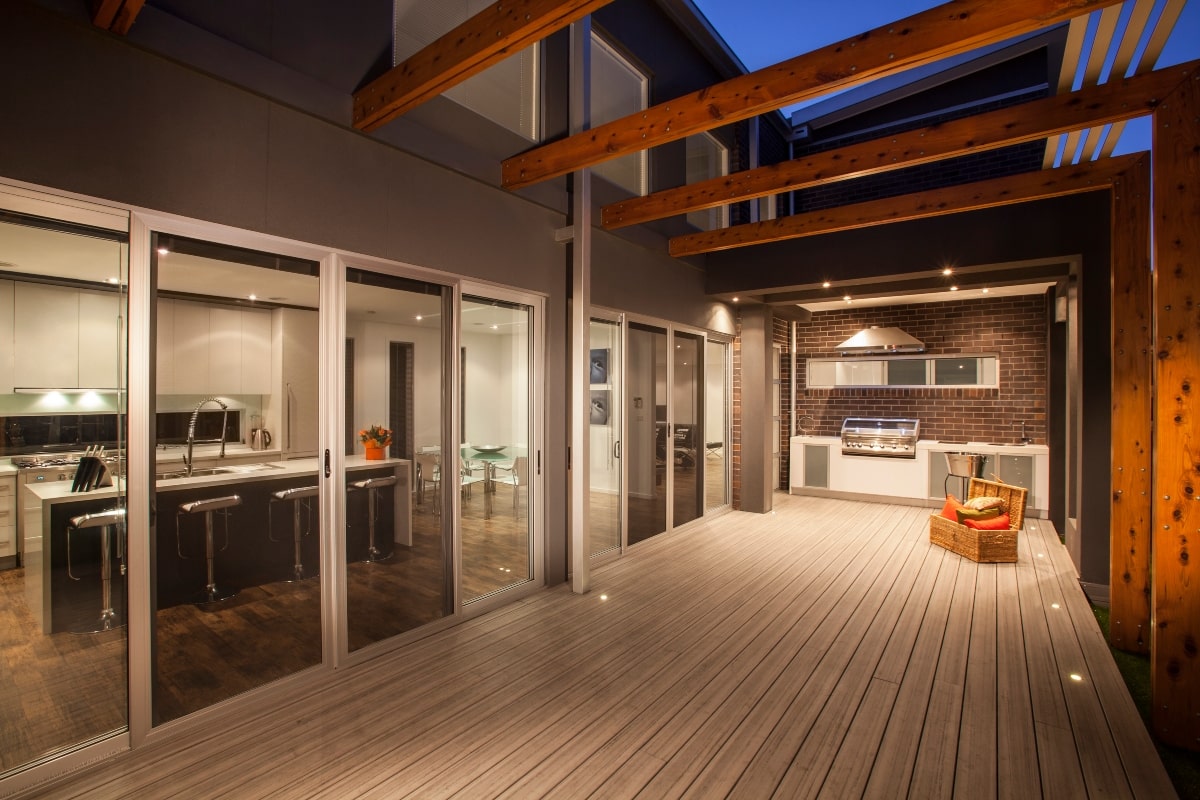 Create privacy
A well-designed patio screen can create privacy, and keep prying eyes at bay, allowing you to enjoy your outdoor living space.
Weather protection
A good screen can provide shade from harmful UV rays, as well as wind and rain protection in winter.
Insect control
Those summertime barbecues are less fun when flies and mosquitoes join the party. Insect mesh screens can keep these annoying pests out.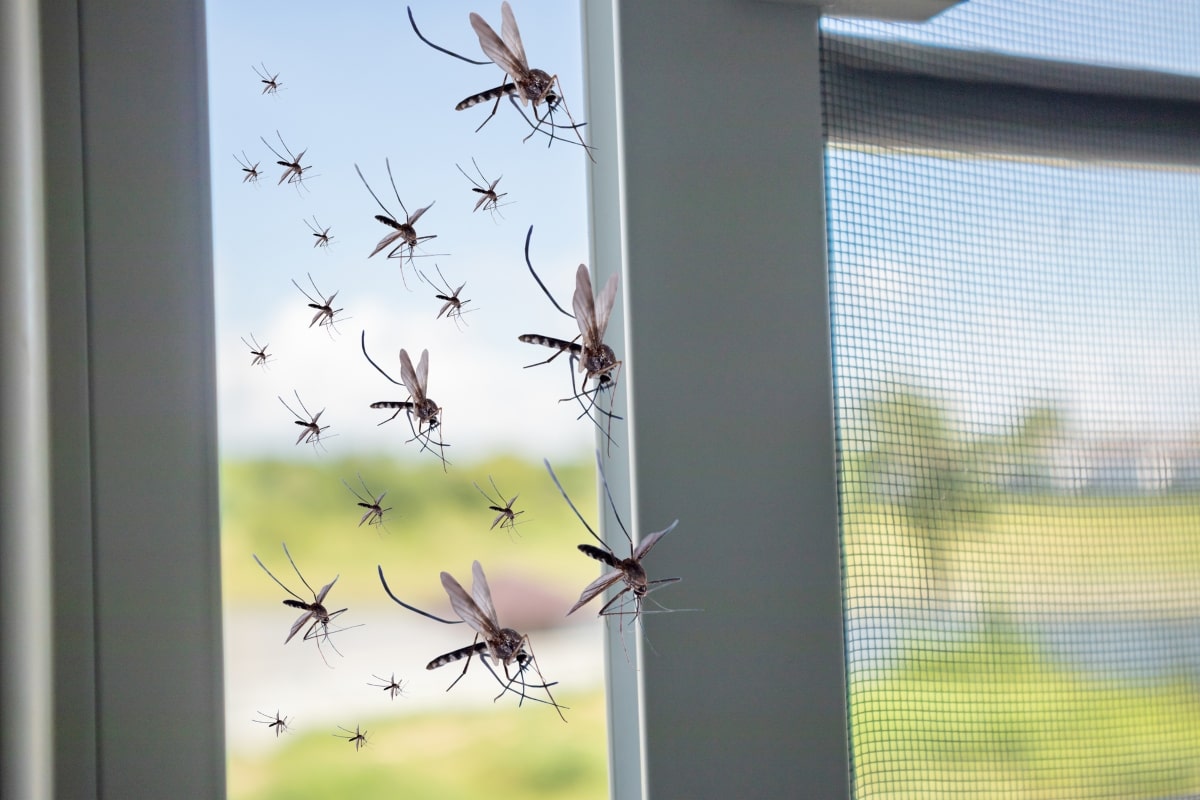 Types of patio screens
Security screens
Patio security screen doors are a great way to add an extra layer of protection to your home. These screens are made from strong materials like steel or aluminium and can be customised to fit your patio's dimensions.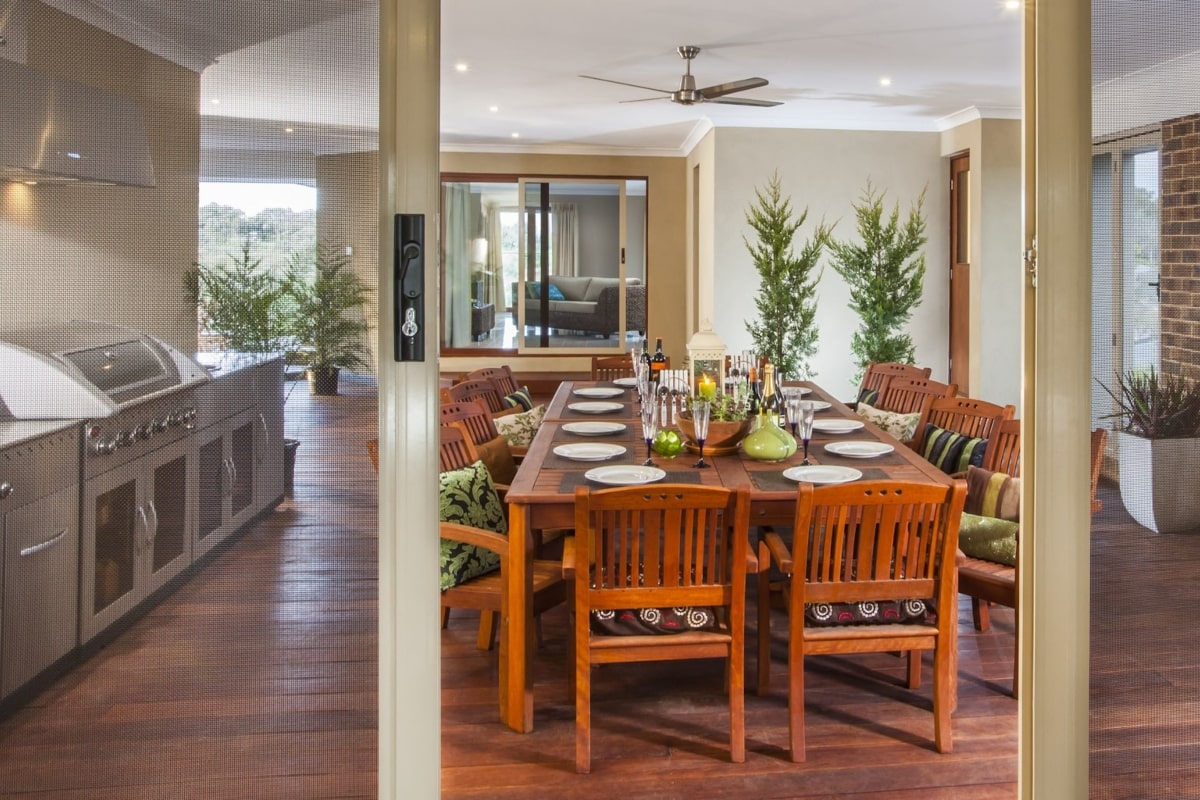 Retractable screens
These screens are perfect for enjoying the fresh air without worrying about bugs and insects. They are designed to retract smoothly into their cassette when not in use.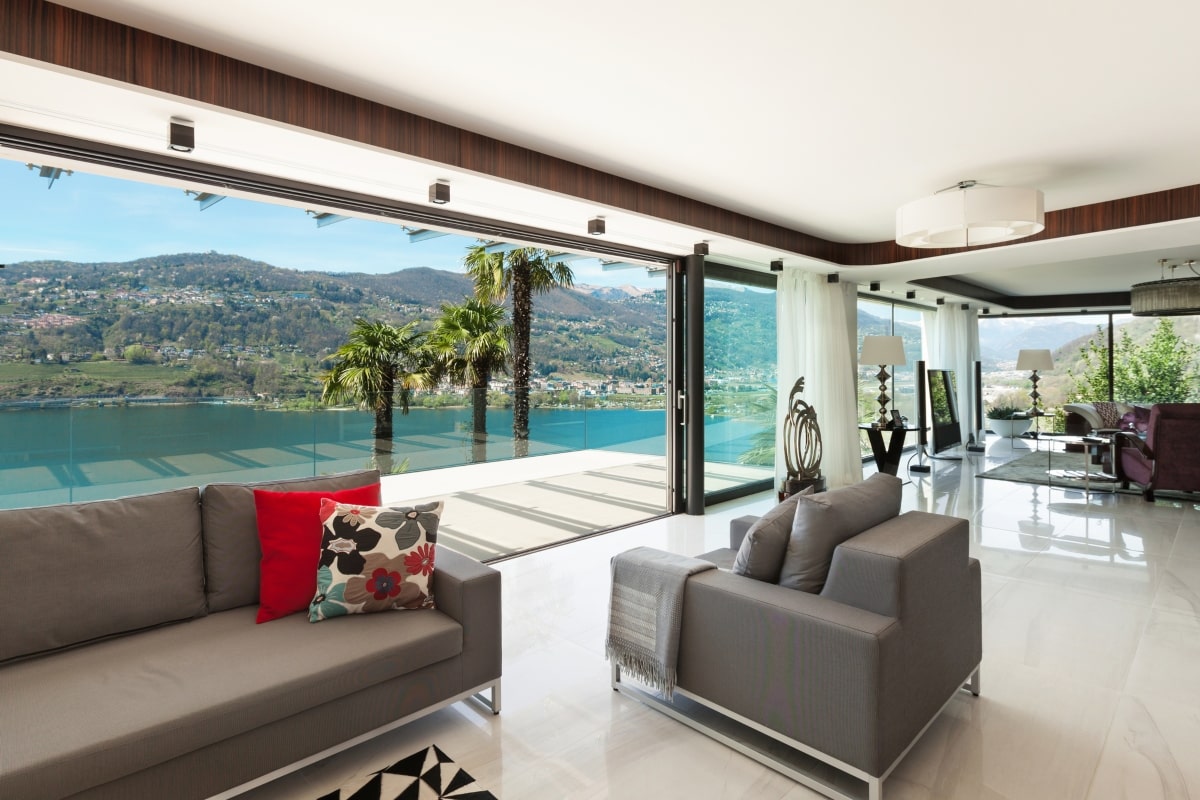 Solar mesh screens
If you want to enjoy your outdoor space but also want to protect yourself from the harsh sunlight, solar screens are a great option. They are made from a special material that blocks heat and UV rays while still allowing you to see outside.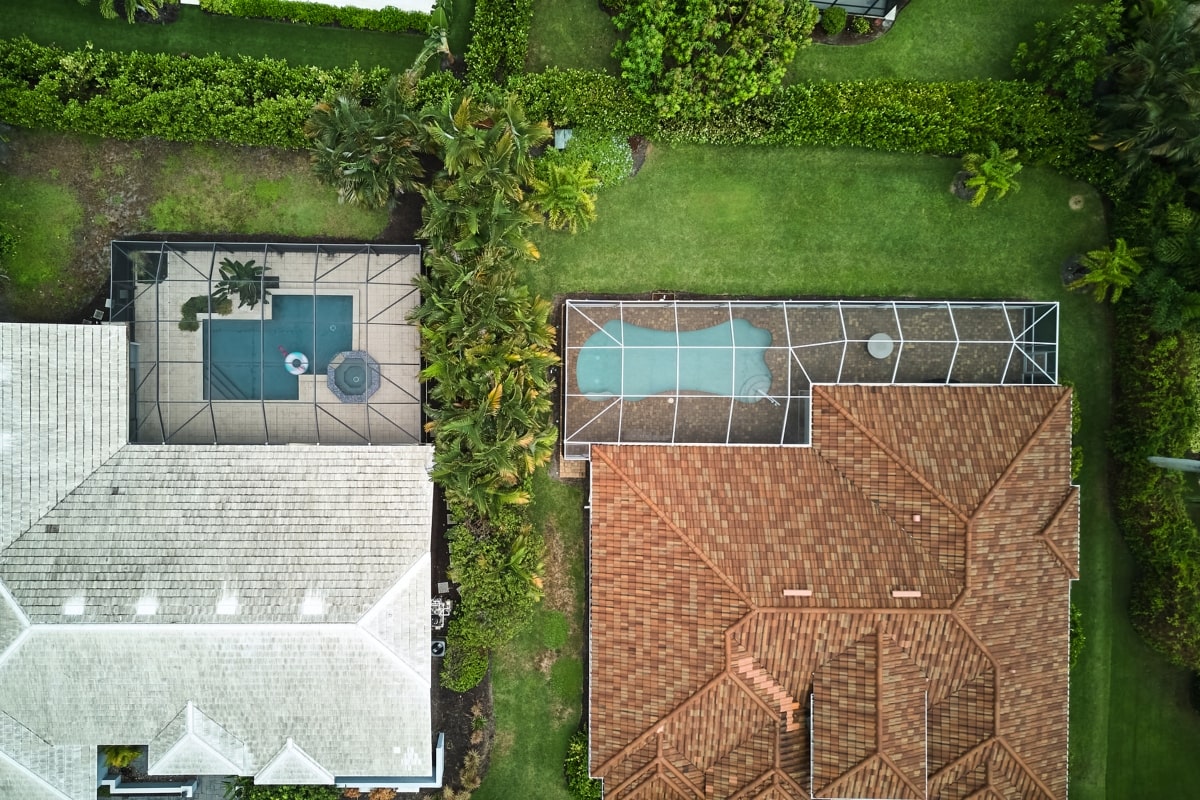 Outdoor privacy screens
If you want to create a secluded outdoor space, privacy screens are the way to go. These screens are typically made from wood, vinyl, or metal and can be designed to match your patio's decor.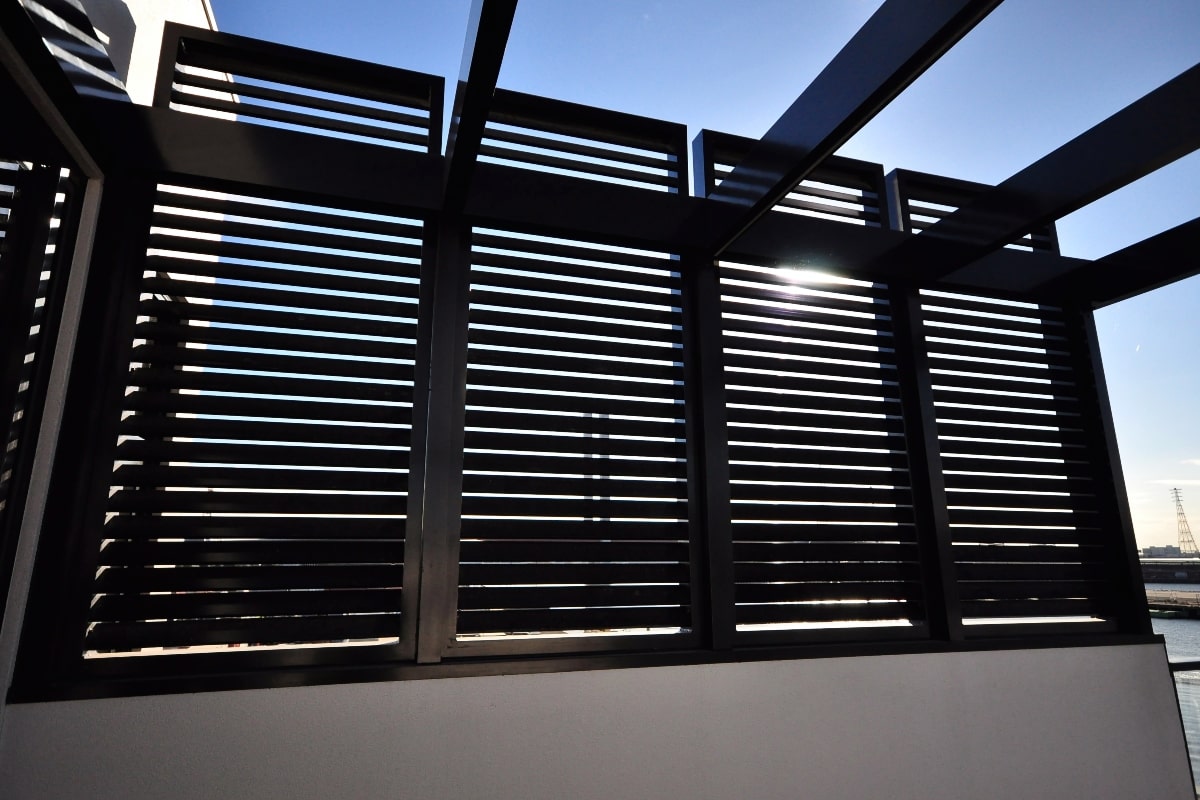 Motorised screens
For added convenience, motorised patio screens are a great option. These screens are operated with a remote control and can be installed to cover larger openings. They are perfect for when you want to quickly transform your outdoor space into a comfortable indoor living area.
All of these patio screens offer unique benefits and can be customised to suit your existing outdoor area. Whether you want privacy, security, or protection from the elements, there is a patio screen that will work for you.
Outdoor screens for patios: Versatile materials
Aluminium screens
Durable and rust-resistant, these are perfect for West Australian conditions. They are both functional and can be tailored to match your home's design.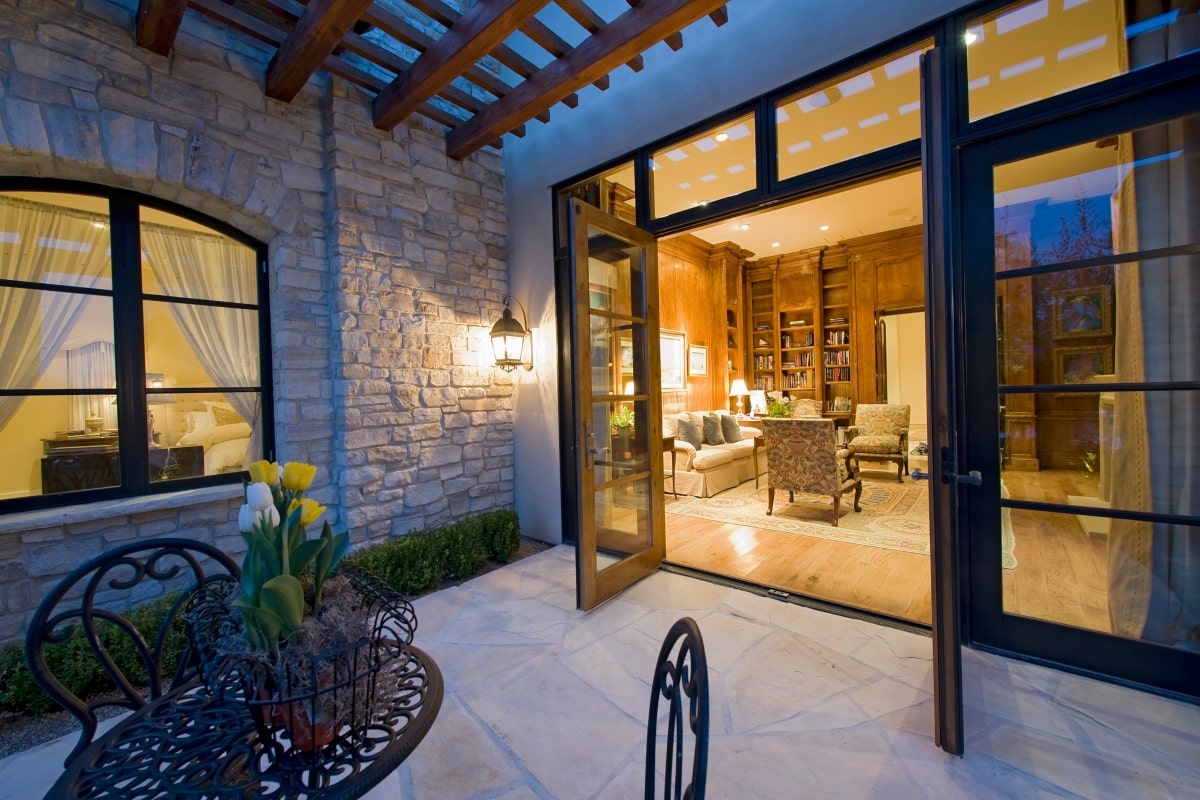 Mesh screens
Meshed enclosures allow a more transparent view and are great for protection against bugs. They're a good fit if you're aiming for natural light and an uninterrupted look.
Fabric screens
Available in a variety of attractive patterns, colours and designs, fabric screens are a perfect way to add a splash of personality to your patio. They also provide shade, sun and rain protection.
Screen features to consider for your outdoor area
Visibility
Think about how much of the outside world you want to see. If you have a gorgeous garden or a beachfront property, you might want a screen that offers higher visibility.
Security
For those more concerned about security, sliding security screen doors made with aluminium or stainless steel mesh are designed to be tougher and difficult to breach.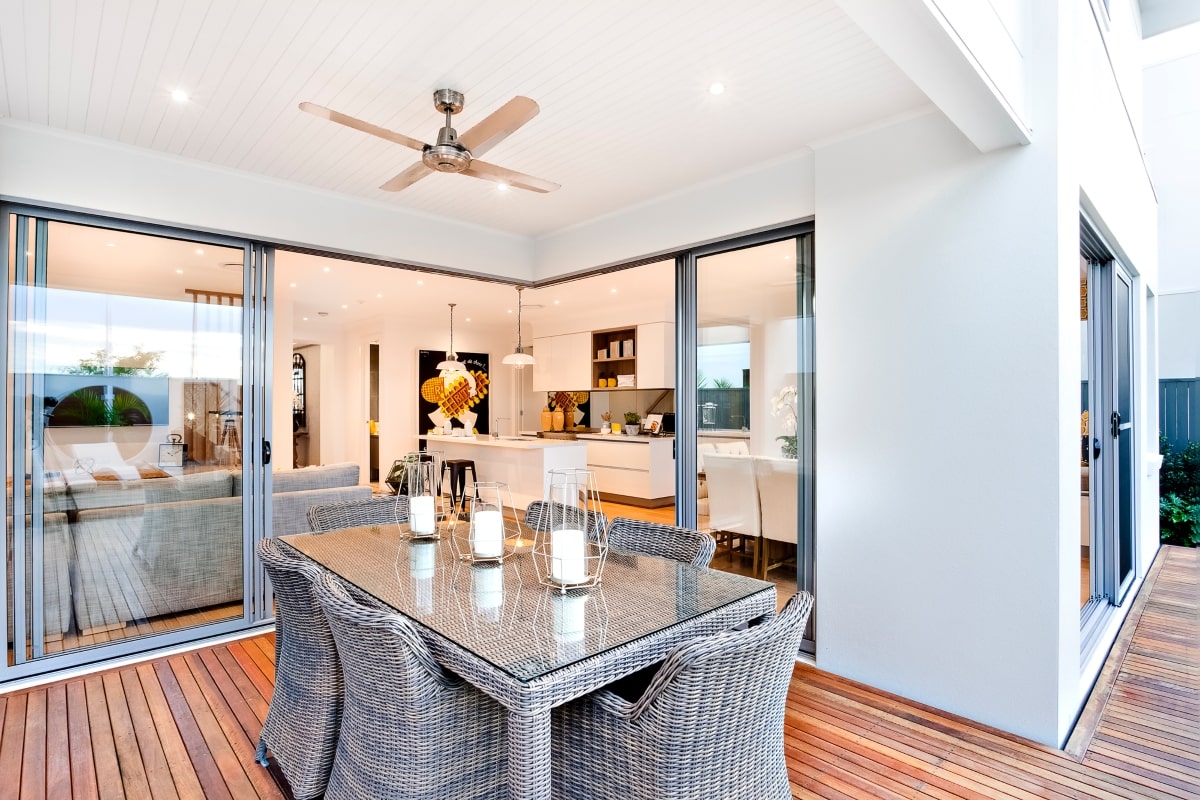 Ease of maintenance
Some outdoor screens for patios require more maintenance than others. Think about how much time you're willing to invest in upkeep.
Aesthetic appeal
Reflect on your home's architecture and exterior style. Reflect on your home's architecture and exterior style. A full glass enclosure can maximise your time outdoors. Swing doors make it a breeze to entertain friends and neighbours. The right patio screen can complement both and serve as an impressive extension of your home.
Local WA suppliers
As a homeowner, it's always good to buy from local suppliers. Not only are you supporting local businesses, but these suppliers understand the unique conditions of WA and can guide you appropriately.
Enjoy your outdoor area with patio security screens
Choosing the right outdoor patio screens for your home renovation is all about figuring out your specific needs and preferences. Consider the functionality, material, design, installation, and cost before deciding. Ultimately, a well-chosen screen can enhance your patio and outdoor living areas.
To view our range of security screen doors and patio screens, don't hesitate to contact the security screen specialists at Central Screens & Locks today.