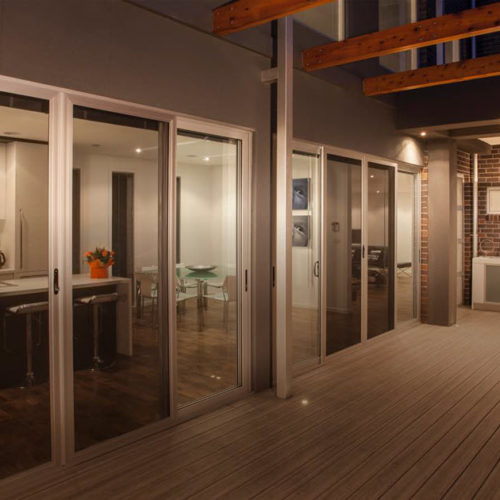 Flies, mosquitoes, wasps and other insects can be a source of annoyance. They can even disrupt daily living, especially if you live near open water, in a coastal area (where sand or midge flies abound) or a warm-weather region in Australia.
People living in a more rural destination in Western Australia have to live with similar annoyances. Surrounding trees or scrubs are bound to be habitats for tiny insects that can swarm to homes when these detect light coming from within, which could be few and far between.
Therefore, it's crucial to use protective screens to safeguard your family's health and safety.
But in deciding on the kind of screen to use, people are sometimes torn between installing fly screens and security mesh. To make a sound decision, you need to be aware of the differences between the two.
Flyscreens vs security screens
To identify the main differences between fly screens and security screens, let's go over the pros and cons of each based on the material used, durability, security provided and cost.
Flyscreens: The pros and cons
Designed to keep flies, bees, wasps, locusts, crickets, mosquitoes and most other types of flying insects out of a home, fly screens also afford homeowners the luxury of seeing the outdoors and getting good air circulation inside their homes.
A handyman or homeowner who's into DIY projects can install a fly screen door quite easily, allowing you to reduce costs.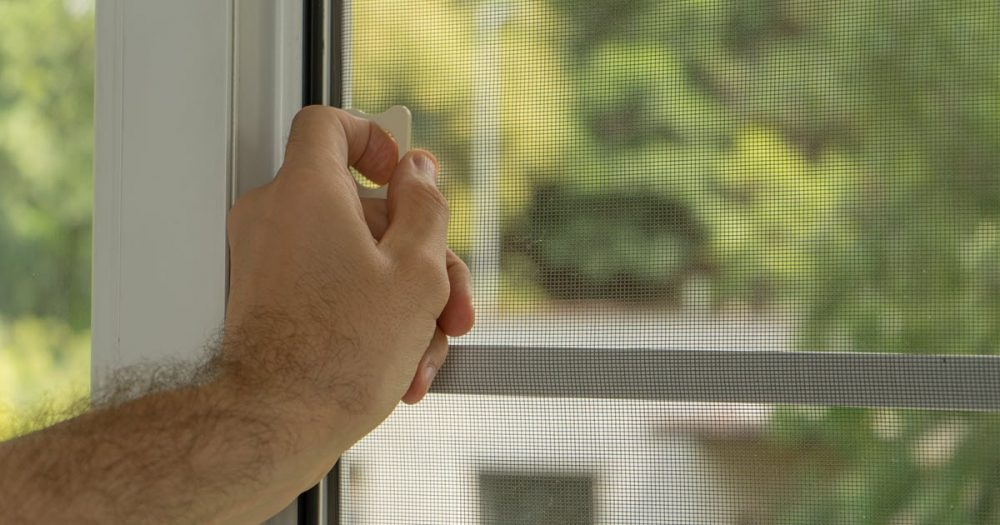 • Fly screen material
Fly screens are usually fabricated from aluminium and standard fibreglass mesh that's usually black in colour. These screens can eliminate 90 to 99% of the insects that would attempt to enter your home. For tiny insects like midge flies, you would need to install midge mesh that comes with a tighter weave. However, midge mesh can also restrict airflow into your home, making it less ideal when it comes to ventilation.
• Fly screen durability
Since aluminium fly screen mesh is made from relatively flimsy and cheaper materials, it can get broken into and corrode easily. This also makes them prone to cuts, holes and developing indentations due to impact from children playing, pets like cats and dogs clawing or chewing into them, and other everyday sources of wear and tear. Sun damage can also turn fly screens an unsightly silvery-grey colour and make them brittle. It won't be long before you find your fly screens to already be deformed, damaged or broken, and badly in need of replacement to be able to function as effective insect barriers.
• Fly screen function
Since fly screens are not security screens, they are not tested to any security standards. However, a fly screen can still function as a deterrent, as it still provides a barrier between your main door and the exterior of your home. But if you're dealing with experienced intruders, they can easily break into or remove your fly screen and enter your home.
• Fly screen costs
Fly screens generally cost a lot less than security mesh or screens, as they are made from commonly available and affordable materials. They do not need to conform to Australian quality and security standards that apply to security mesh. However, the reduced price does mean you will receive a product that is outperformed in all other aspects by security mesh.
Considering Flyscreens?

The team at Central Screens & Locks can assist with our wide range of security fly screen options.
Security screen mesh: The pros and cons
There are various security screens, security doors and security mesh products in the market that provide ample benefits to a home or business. However, you also need to distinguish which security screens or mesh products are made from high-quality materials. Amplimesh® security screens are an excellent example of high-quality security screen doors and mesh that pass stringent Australian quality and security standards.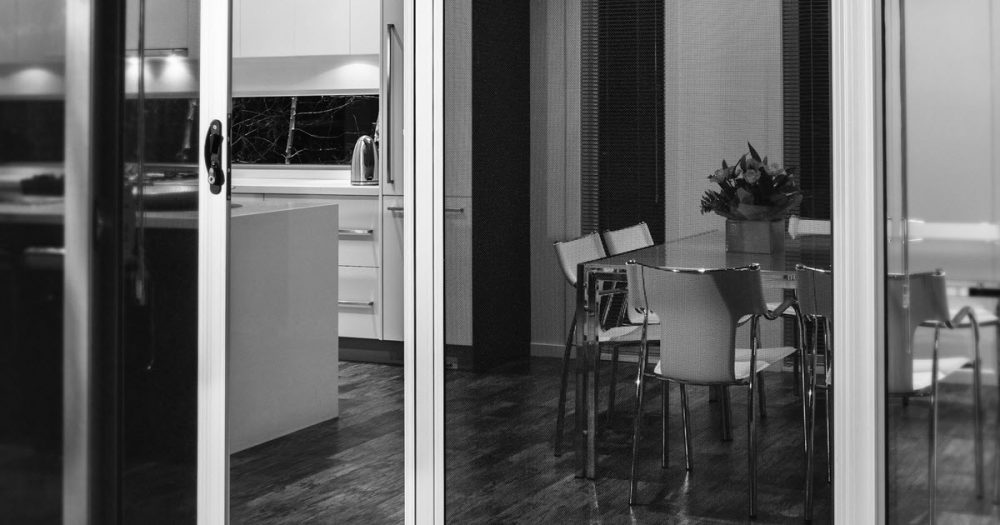 • Security mesh material
Security screens and security doors do more than just protect your home from tiny insect intruders. They are usually made from high-quality mesh that not only helps to secure your home from both humans and insects but also ensures your home receives adequate ventilation. Amplimesh® security doors and screens, in particular, are made from high-tensile 316 marine grade stainless steel or 5052 marine-grade aluminium sheeting and are manufactured using a patented process.
• Security mesh durability
Security doors and windows like Amplimesh® screens are designed to withstand challenging and corrosive environments. So, even if you live in a coastal area or with harsh weather conditions, you will find security doors and screens like Amplimesh® to be high-performing and able to put up with challenging environments. They also provide UV protection and help improve the energy efficiency of your home.
• Security mesh security
Security screen doors and windows like Amplimesh® screens undergo stringent testing to ensure they can withstand impact and knife and shear attacks, one of the key layers of home security. Both the doors and windows also come with sophisticated lock systems that are easy enough for all family members to use.
• Security mesh costs
Security doors and screens do have a higher base price than fly screens. However, they deliver superior security and protection. Amplimesh® security screen windows and doors even come with a 16-year Australia-wide warranty. This eliminates the need for you to waste effort and money on replacing screens. Instead, you can simply enjoy having the peace of mind of knowing the level of safety and reliability security screens provide. As an added bonus, you could even get a home insurance premium deduction for your property safety improvements.
Considering Security Screens?

Utilising leading Amplimesh products, Central Screens & Locks can manufacture a range of security screens, windows and doors to suit your home.
Enjoy optimum protection for your home with security screens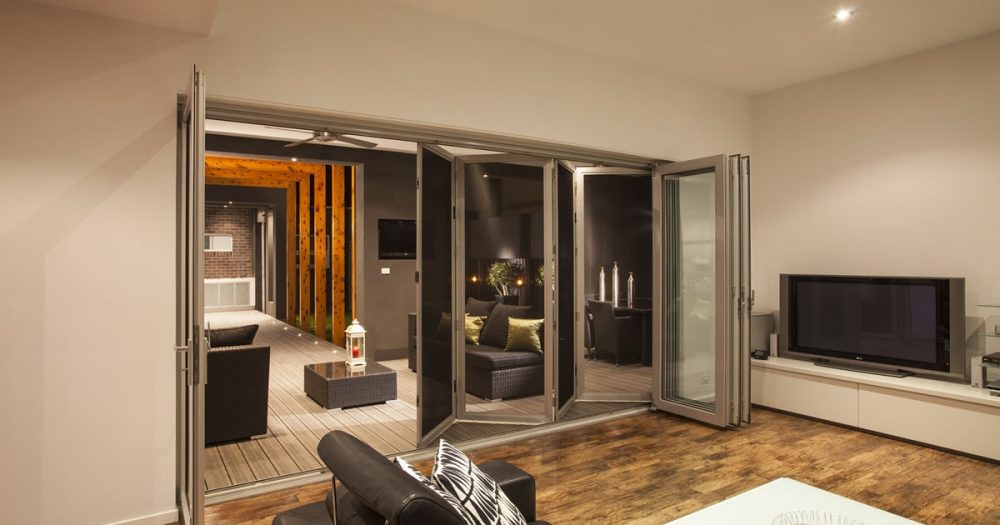 After looking at the pros and cons of either fly screens and security mesh, security screens win, hands-down – especially if what you are after is long-term benefits and a solution that will:
Protect your home from insects
Allow you to see your home exterior clearly
Ensure your home is well ventilated
Provide superior protection from human intrusion
Making sure your home is a safe and secure place for your family is crucial.
If you need to choose between fly screens and security mesh, go for the clear winner.
Whether you need premium security mesh installation or need us to replace fly screens with security mesh, please get in touch with us at Central Screens & Locks.
We supply Amplimesh® security screens and other leading security and safety products designed to make your home or commercial building a safer space for everyone.