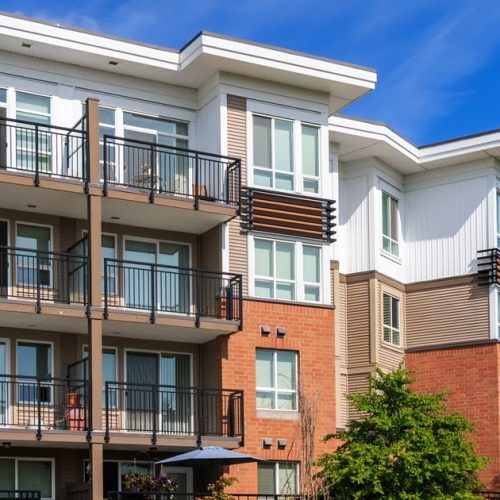 Apartment renovation is a very different process when compared to renovating a house.
This is because in apartments you share public spaces and have neighbours that share a wall compared to a fence. As a result, each apartment complex will have a set of laws called 'strata by-laws' which govern what can and cannot be done in apartment renovations.
One aspect many apartment owners pay close attention to when renovating is apartment security. Ensuring you have a secure apartment can relieve stress when sharing common spaces with other homeowners or renters.
While there may be a lot of limitations to apartment renovations, there are also fewer variables and surprises when compared to renovating a house.
So, if you have recently purchased an apartment, or have decided it's time to finally renovate, follow the tips below to ace your apartment renovation.
Check Your Apartment Building Strata By-laws
Strata by-laws exist to ensure people's private spaces are not interfered with and to create a uniform appearance in and outside the building. In many cases cosmetic apartment renovations may not need approval, however, all by-laws are different.
Before you put any energy into your apartment renovation project it's essential that you read and understand the strata by-laws for the complex you live in. This will help you to be realistic with your planning and budget accurately.
If you are involving any experts in your apartment renovation, such as architects, builders and plumbers, it's a good idea to inform them of your unique strata by-laws.
Stick to the Strata By-Laws in Your Plan
Once you and your experts have a clear understanding of the by-laws, you can begin to plan your apartment renovation.
Before submitting your plan try to be friendly to your neighbours and your complex's owners corporation.
The owner's corporation (formerly body corporate) is the body responsible for approving renovations and managing disputes in an apartment complex. By being friendly beforehand your plan may be received more openly.
When you are confident that your plan abides by the strata by-laws you can submit the plans to your owner's corporation. The approval process can take some time but will likely be streamlined if you have stuck to the by-laws.
Once your apartment renovation is approved and you start construction, it's important that you and your experts remain friendly and considerate to the people in your building. This will help to prevent any roadblocks during your apartment renovation.
Upgrade Safety and Security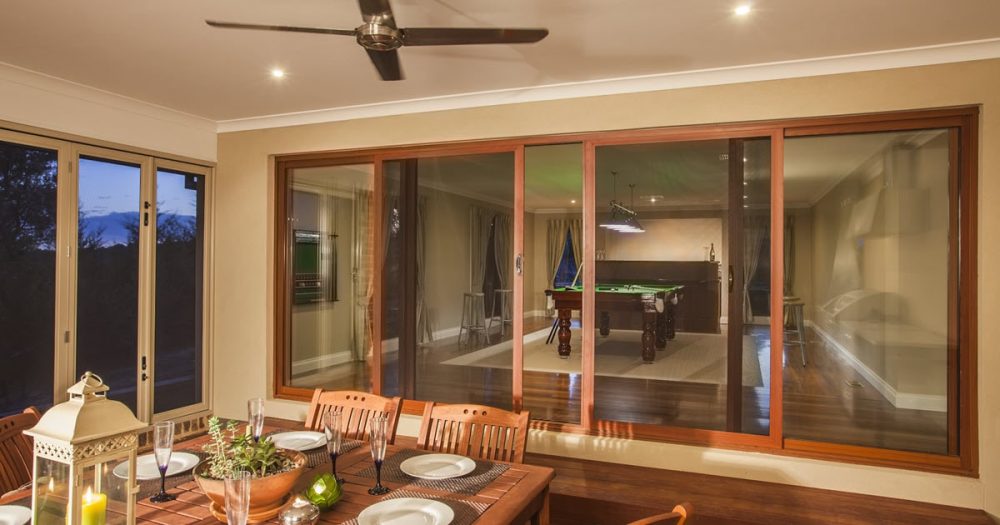 Many people renovate to improve the look and functionality of their space, but it's also important to consider your apartment's security as part of your apartment renovation.
If you have just purchased an apartment, it's a good idea to change the locks on your windows and doors so that the old owners can no longer access your apartment.
Many apartment break-ins occur via the balcony sliding door, so adding additional locks like a deadbolt is a great way to add extra security. In the case that an intruder can get through, a secure safe is also a great option to protect your valuables.
In high-rise living, it's important to acknowledge fall risk. To improve the safety of your apartment when completing your apartment renovation, install stainless steel security windows that cannot be pushed out from the inside. Security screens are also a natural pest control solution, so you can keep not only intruders out but bugs too.
For more tips on improving your apartment security check out our blog apartment security & safety in Perth.
Is security important to you?

Central Screens & Locks have over 25 years of experience in Perth providing reliable and advanced security options to apartment owners. View our range of security screen options today.
Create space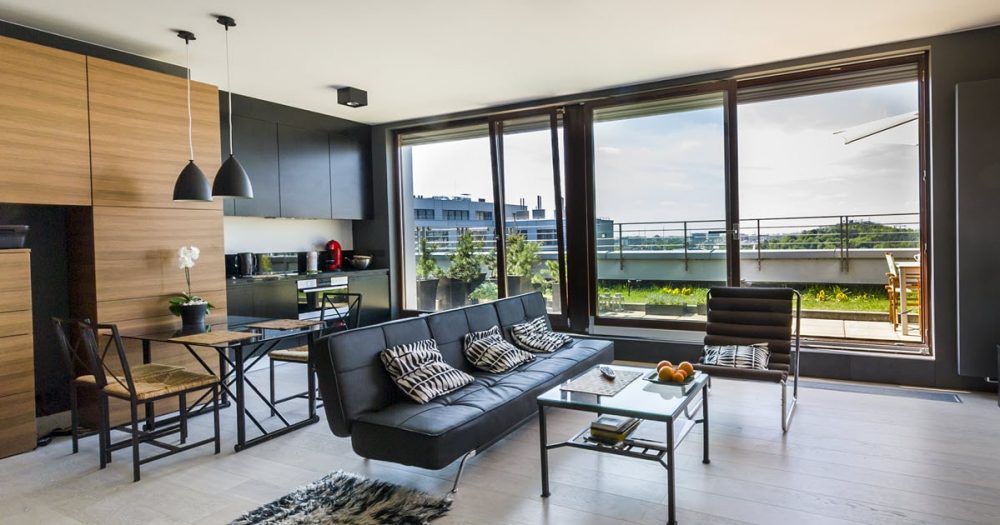 Apartments are typically much smaller than houses, so creating space can be a challenge. Luckily, there are many changes both cosmetic and structural that you can do to make your apartment more spacious. In your apartment renovation consider some of the following methods to create space.
Choose the right design
There are many structural changes that you may be able to make as a part of your apartment renovation to create more space.
You may have the option to knock down walls, create larger doorway openings, and enlarge windows. If you're changing things like doors or windows, ensure you have enough wall space for furniture too.
Choose White
An effective way to make your apartment appear more spacious is by choosing the right paint colour.
The colour white is a failsafe way to give the impression of space and freshness. For rooms that get plenty of natural light opt for stark white, with either an eggshell or satin finish.
If stark white isn't your style but you still want to give the impression of space, use colours such as light taupe or greige. Before you commit to a re-paint, you can test different colours using an app like Paint My Place. Remember to paint the ceiling, trim, and door the same colour to further give the impression of space.
Another handy trick, if you don't wish to do an entire re-paint as part of your apartment renovation, a thorough wall clean and paint touch-ups can still make a big difference.
White finishes in your kitchen and bathroom are another way to create the illusion of space. White is also a timeless colour, which means your bathroom and kitchen aren't likely to become outdated as can happen with fad colours.
Choose the Right Furniture
Furniture that sits higher off the floor will make your small space look more spacious. Some ideas include:
Opt for a sofa with long tapered legs
Pot plants on stands
High bookcases and shelves
Clear furniture such as a coffee an acrylic coffee table
If you need some professional help with your re-style and aren't sure where to start, check out the blog on how to choose the right interior designer to even further ace your apartment renovation.
Improve your Apartment Security Today
If you are planning an apartment renovation, don't forget to think about upgrading the apartment's security and safety. Central Screens & Locks are happy to do a security audit of your apartment to maximise your security and safety. Contact our team today and find out more.