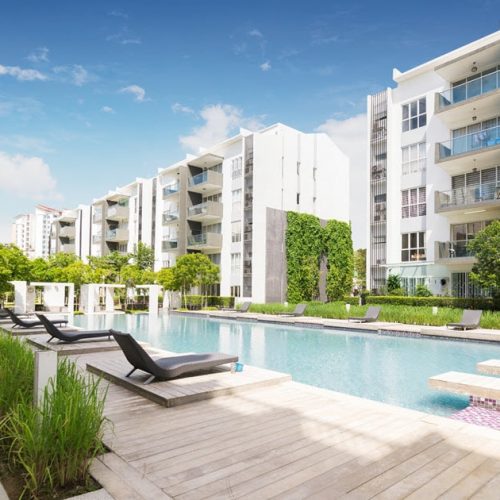 High rise and apartment living are booming in Perth and across the state, thanks to an abundance of new projects and a push to limit urban sprawl by the state government. Gone are the days when apartment living was only for students and singles, with many retirees and families opting for the convenience of inner-city and suburban apartment living.
Apartment living does introduce some new challenges, in particular around apartment security. With so many people living in close proximity, and a high volume of foot traffic, there are some increased risks of burglary, along with challenges associated with safety in high rise living.
Whether you are single, a couple, share housing or the growing number of retirees or families considering an apartment, there are some important apartment security measures to consider.
Do Your Research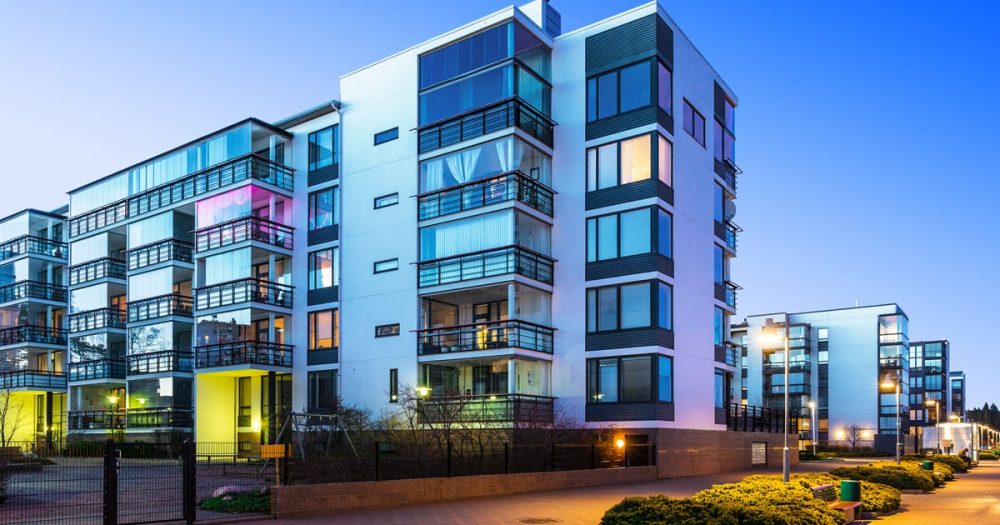 Before making your purchase or signing your lease, do your research of not just the building, but the surrounding areas as well. Visit the apartment building at different times of the day and check the foot traffic in and around the apartment complex. Ask yourself:
Is there enough parking? While local governments are increasingly addressing parking in new apartment builds, there is often a lack of parking in older apartments, which can lead to strata hassles, street parking nightmares and more.
Does the complex have a doorman/security? Having some form of security to enter the apartment is highly desirable. Look for either a passcode/keypad door lock to gain entry, a doorman or other security to gain entrance into the building and the elevators. This will help reduce break-ins along with hawkers and other unwelcome guests.
What is the lighting like around at night? It's no surprise that burglars prefer to work under the cover of darkness. Check street lighting and any blind spots around the building. This is something that can be raised with the buildings' strata managers prior to you moving in.
What do the statistics say? Perth crime statistics are readily available from the WA Police and RAC, so do your homework on the area as much as possible, before making your commitment.
If you already own the apartment and plan to add security measures, ensure that you check what changes you can make before starting your apartment renovation.
Window Safety & Security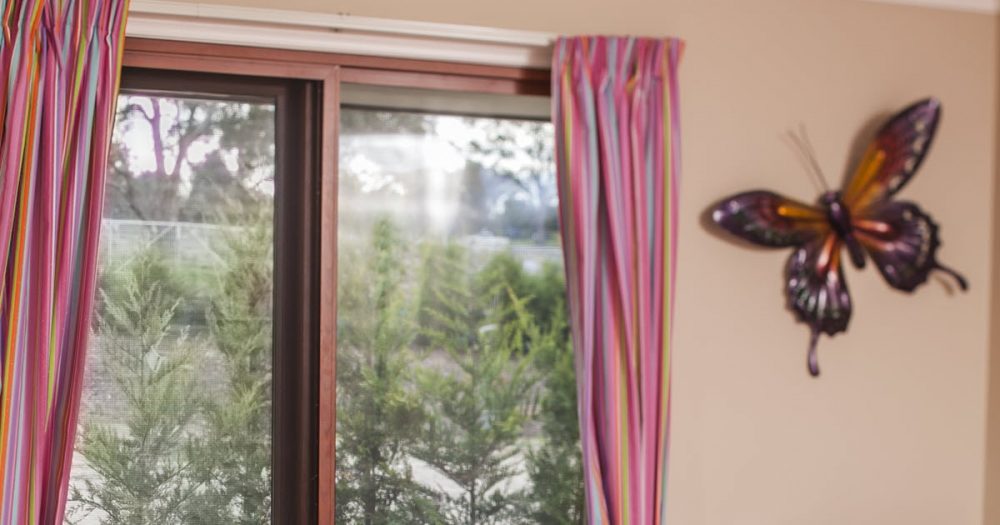 High rise buildings pose challenges in terms of window security and safety. If you are living on an upper level, do not be fooled into thinking burglars cannot gain entry through an open window. All your windows should be fitted with high-grade secure mesh (so you still get to enjoy your views), that cannot be cut or forced open by intruders.
Also, consider your window safety. Open windows pose a considerable fall risk, so you want to ensure you do not have screens that can be 'pushed out' or leaned on and opened. According to high rise building codes, all windows that can be opened should not be able to open wider than 10cm to ensure safety.
Amplimesh Supascreen is the perfect option to satisfy both security and safety in high rise windows. They are made from stainless steel mesh, which allows unobstructed views. These can also be fitted as fixed window screens with fall prevention technology and child safety opening releases, to ensure safety on the higher floors.
Sleep easy with leading security windows

Central Screens & Locks trust Amplimesh security mesh for all our security windows and doors. To sleep easy knowing you're home is secured, speak to our team today.
Front Door Security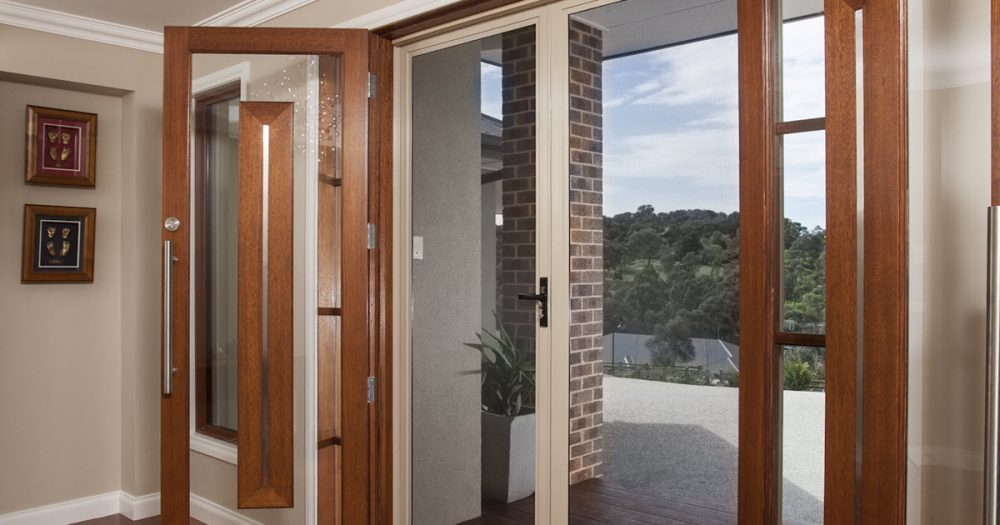 If someone has managed to make it to your floor and door, make sure you have security in place, so they are not able to gain entry to your apartment. Many apartments only come with one front door, which does not have any way for you to check someone's identity before you open the door. Whether you use a peephole, chain lock, a front door camera or other technology, make sure you can check a person's identity, before you open the door.
A security front door is an excellent option, not only for checking identity but can also be left securely open to gain some fresh air during summer. Also consider deadbolt locks for exterior doors and windows, which are more secure than regular entrance door locks.
Protect the main enterance point to your home

Hinged Amplimesh security doors have been tested to the highest Australian standards to reduce the chance of intruder access.
Balcony Doors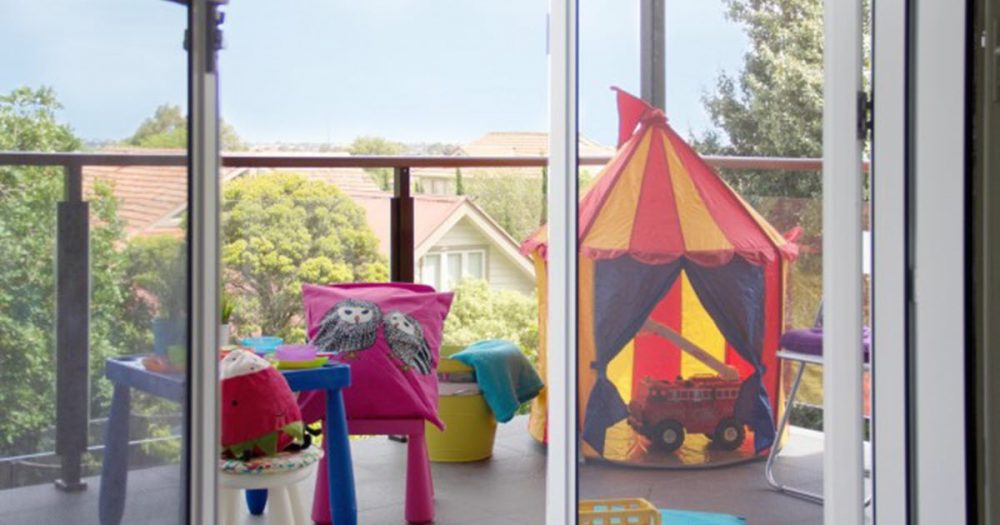 Statistics show balcony doors are a common way for intruders to gain entry into apartments. Make sure your balcony sliding door is fitted with the same deadbolt locks and inside bar locks, that you would expect to see on any other home sliding door. Be vigilant and ensure you lock your balcony door when not in use. For those with small pets, don't be tempted to leave the balcony door open for them when you are not at home, have the door fitted with a secure pet door.
Replace All Door & Window Locks
Whether you are renting or buying, it's a good idea to get new locks for any exterior doors and windows. You never know how many keys have gone missing or lost over the years, and for the relatively low cost of locksmith services, knowing you are the only ones with working keys, provides excellent peace of mind.
Consider Installing a Secure Safe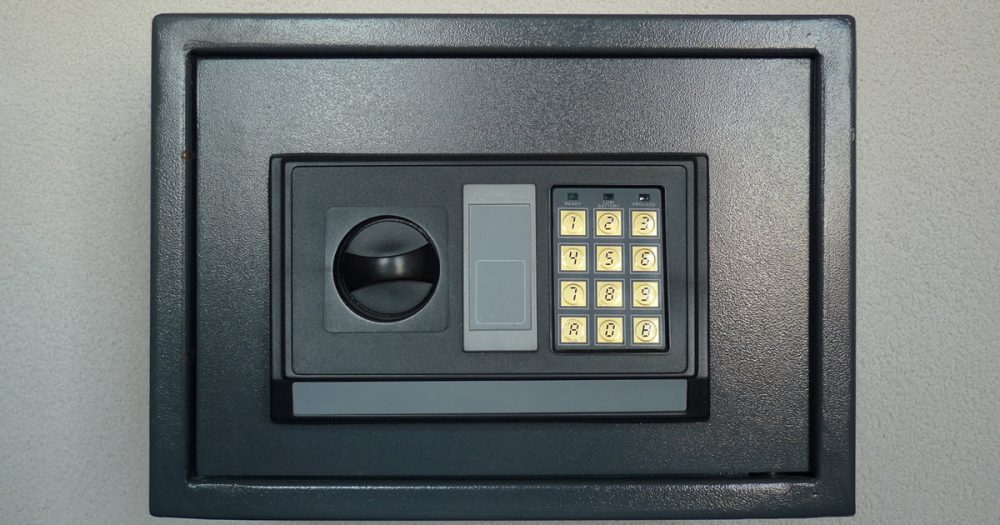 As a last line of defence, consider installing a secure safe in your apartment. These can be hidden in cupboards or under furniture and are a great way to keep your important documents and valuables safe. Depending on your needs, there is a great range of affordable safes which not only protect against thieves but are also fireproof to protect documents in the event of a fire. Talk to an expert about the types of valuables you are protecting, and they can help you choose and install the correct safe in your apartment.
Protect your most valuable assets

Central Screens & Locks have a range of durable home safes manufactured by Australia's leading brands. View our range of home safes and make and enquiry online.
Speak to a Security Expert
Central Screens & Locks are your local Perth security screen and mobile locksmith experts. We have been helping secure homes and apartments in WA for over 20 years. We are National Security Screen Association (NSSA) Members, which means all of your security screens are fitted by experts, to meet the highest Australian standards, to ensure your safety and security. Contact our friendly team today, to get a free security audit of your apartment.