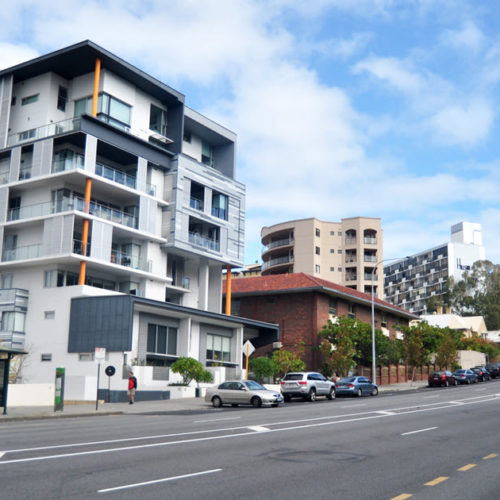 Buying an apartment or flat can be a popular first home or investment property choice because it can make inner-city living affordable.
First home buyers opting for an apartment are often able to get their foot in the property market on a smaller budget, with less maintenance and costs than buying a house.
However, there are important differences between buying a standalone house and a strata property, such as an apartment, flat or townhouse.
Although apartments may be more affordable with higher security, your rights and responsibilities as a flat owner should be considered before signing any contracts. Not knowing restrictions that may apply to your purchase can make budgeting for your investment difficult.
To choose the best choice for your needs, here's what to know when buying an apartment or flat.
Apartments will Usually be Strata Title
Strata titles allow for individual ownership of an apartment or flat within a multi-unit complex.
If your property is part of the strata scheme, you'll receive a certificate for the title upon property settlement. This proves your ownership of the apartment or flat lot. However, ownership of the building's common areas is shared with fellow tenants.
Strata fees, such as annual member's fees and levies, will need to be paid to cover repair and maintenance costs of the apartment block's shared areas, including gardens and joint facilities. These costs vary depending on the size, location and facilities. Modern apartments with pools, lifts and gyms tend to increase levy costs. Most local Perth property settlement agents will make you aware of the title and what's involved prior to purchase.
You'll also need to abide by strata rules and regulations and attend strata meetings to discuss apartment block issues and levies payable.
Tip: Research strata costs and special levies before committing to a purchase. There may be hidden costs such as capital improvements and building insurance. To budget for special levies, such as major building works and damage, make sure you understand your lot liability before moving in.
Apartment Security
Apartment and flat security are often higher than houses. However, high rise buildings still need windows, front doors and balcony security.
Assess the security of the apartment block, as there will be more people coming and going than a standalone house. Many larger complexes use swipe cards and security cameras as safety measures, increasing your annual strata fees.
To ensure your unit is safe and secure, install stainless steel security doors and security windows. These will need to be fitted according to high rise building codes, which include a maximum opening width of 10cm so screens cannot be pushed out or leaned on an accidentally opened.
Balcony doors are also are a target for intruders looking to break into apartments. Don't assume that because you're on a higher level entry isn't possible. Sliding balcony doors can be fitted with deadbolt locks from the inside and security mesh screens. If you have a pet, make sure to have the door fitted with a secure pet door to keep them safe as well.
Storage and Parking Space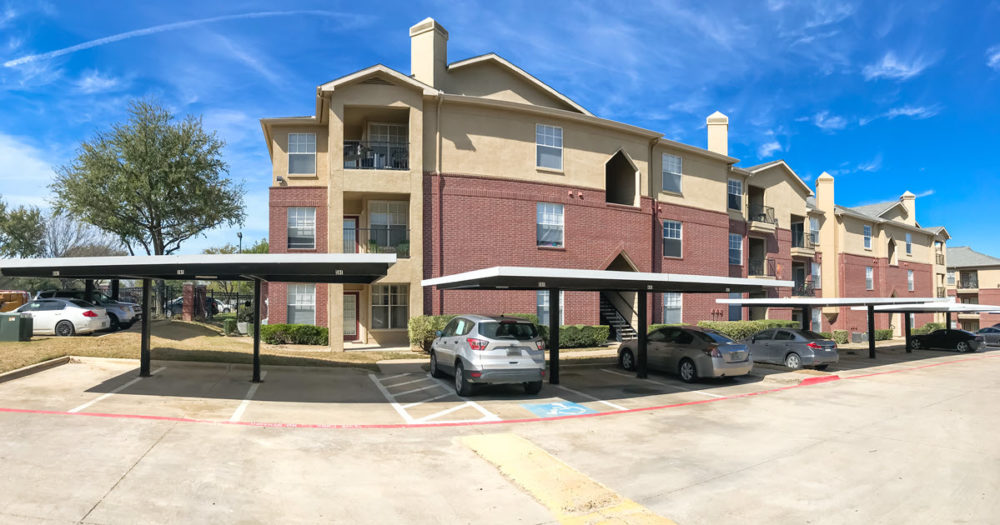 Choosing an apartment or flat over a house involves a compromise of space, making considerations such as the design and availability of storage even more essential.
Check the floor size of the apartment and refer to the internal living area to ensure you know the size of the strata area, not the architectural sizes. If you're buying off the plan, try to find a place greater than 80m2 for a one-bedroom apartment or +110m2 for a two-bedroom apartment.
Storage and dedicated parking are also key issues with inner-city areas.
Off-street parking is usually limited and can be an issue for many homeowners and tenants due to security and safety concerns. A designated car space adds value to any apartment and may also be rented out during the day if you're not using it.
Tip: Also consider the apartment layout, as small kitchens or minimal cupboard space can be a hard sell to potential tenants if you're purchasing as an investment property. Investigate nearby storage facilities or get creative with simple storage hacks to make small spaces work.
The Neighbours
How many units are in the apartment block?
Neighbours and noise levels have a big impact on your lifestyle. However, as neighbours are closer in flats, sharing adjoining walls and common areas may be more challenging than living in a house.
Before you purchase, set up walkthroughs to work out how your neighbours' lifestyles might affect yours. Check the ratio of investor-buyers to owner-occupiers. Apartment blocks with a higher ratio of owner-occupiers are better maintained, as they tend to look after their property to a higher standard.
Remember that if you ever choose to renovate your apartment, you will need to consider your neighbours. Consider aspects such as if they have young children or work from home.
Be mindful that if you do choose to buy an apartment, you will need to hire a specialised removalist to move your heavy and awkward furniture. For example, you may need your piano moved upstairs or over a balcony which cannot be done by an ordinary removalist.
At Central Screens & Locks, we're committed to your apartment, flat or unit security needs. Contact us for more information or get an online quote today.