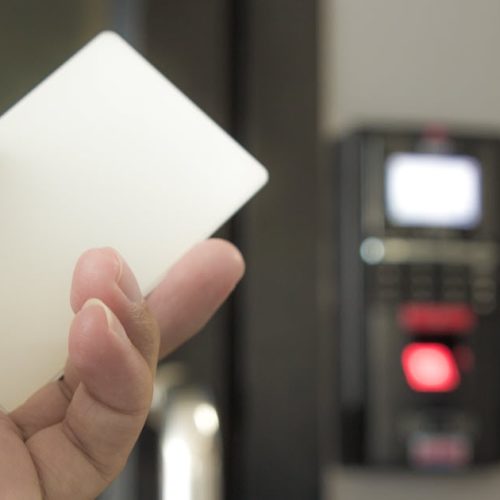 Keeping your home or business safe is a top priority, and there are dozens of tools available to help you. Electronic security provides additional options to traditional security measures to ensure that your property's protection is extra robust. If you're considering updating your current security system, go with an electronic security system.
Let's take a look at a few options and examine how they stack up against traditional security measures.
Biometric Lock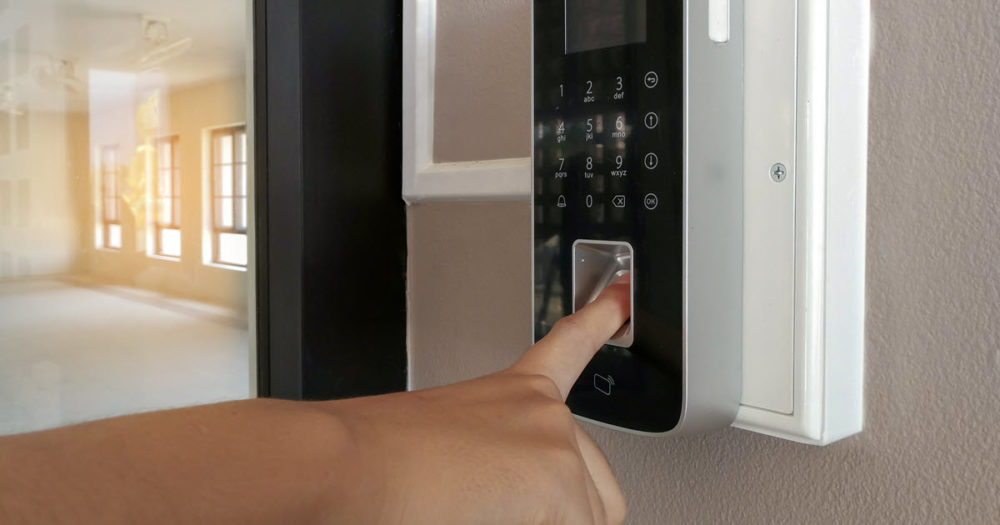 First up on our electronic security list is a biometric lock. This type of lock features a scanner to provide an extra level of protection. There are three types of biometric locks available.
Optical scanners store images of your fingerprints. Each time you want to access the property, the scanner compares your fingerprint to the saved file.
A capacitor scanner creates an electronic mould of your print and stores it. This mould is then used to grant or deny access based on the stored data.
The ultrasound scanner is the last option for this electronic security device, and it uses high-frequency waves to penetrate below your skin's outer layer. They match this scan up with whoever puts their finger on the scanner. If it matches, the lock opens.
Biometric locks are popular electronic security measures for businesses as well as private residences. If your business has multiple departments and you can install these locks for authorized access only. To keep your house or apartment more secure, you can install them on your front and back doors.
This method of electronic security is excellent because no two people have the same fingerprint. Many biometric lock setups allow you to choose between a print, pin or a mechanical key, and this gives you flexibility. Unlike traditional locks where you can steal keys, you can't take someone's fingerprints, and you can't lose them. These reasons make it a popular electronic security measure for businesses, as well as homes.
Peephole Viewer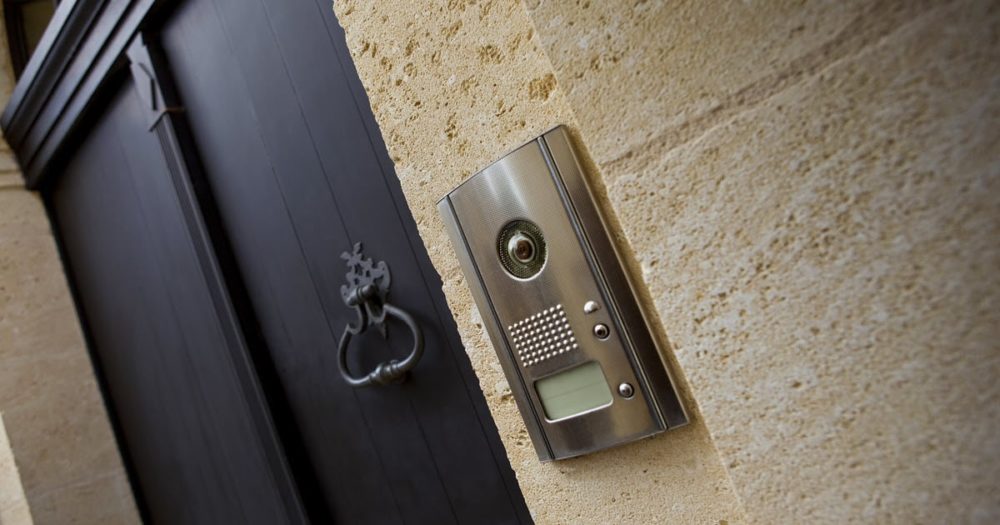 If you've lived in an apartment building or multi-family housing unit, you've most likely had a peephole. This small hole lets you see who is at your door before you open it. A digital peephole viewer is a next step in electronic security.
Unlike traditional peepholes, you can have two display modes with a zoom function to get up close to a person's face. A digital security peephole viewer also gives you a wider viewing angle of up to 190°, and this is helpful to see people who tend to stand off to the side of the door or if there is more than one person.
This type of electronic security lock is popular for homes and commercial properties. For example, you could install this peephole viewer by your loading dock or door. It helps keep your staff safe because they know who is on the other side and around the door before they open it. For your home, you can install it in your front or back door. This helps you to be reassured that you're not opening your door to dangerous people.
Be sure to install a peephole viewer that uses an LCD screen to give you a clear picture and allows you to toggle back and forth between views. Traditional peepholes do not have this capability making the electronic security version more flexible and secure.
Wireless Outdoor Camera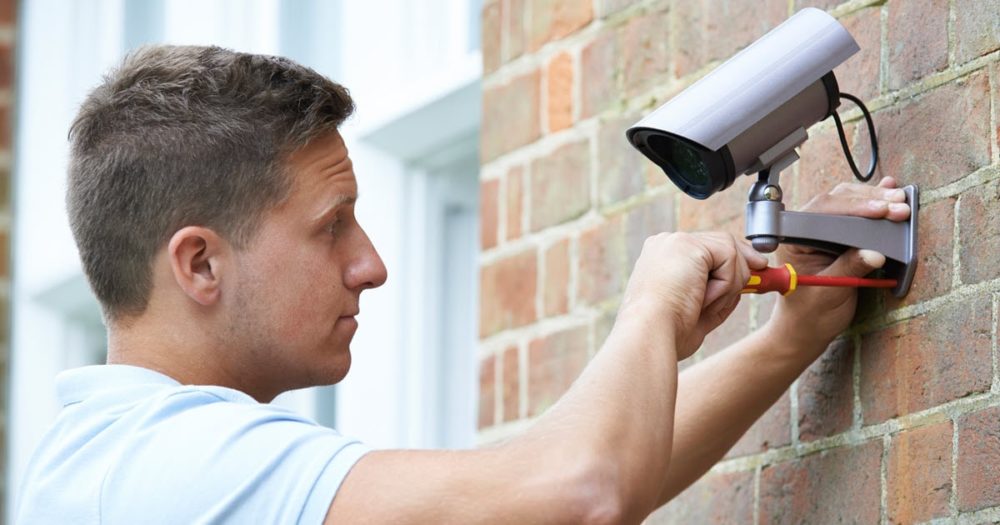 While wireless outdoor cameras are not new to the market, they are definitely a must at any home or business. Wireless cameras work by transmitting your camera's video from the camera itself through a radio transmitter to your viewing device. The video goes to a receiver that either uploads to cloud storage or features built-in storage. This storage gives you access to all of your video or image clips at your convenience.
Since you can't be at your home or business 24 hours a day, wireless cameras provide an extra electronic security layer to give you peace of mind. They watch your residence or business for you, so you don't have to pay the salary of round-the-clock security staff. This particular camera has both audio and video capabilities, and you can have between one and four cameras on a single setup.
It's important to install wireless cameras that use digital signals to transmit your audio and video as there will be no interference.
Pin Pad Keyless Locks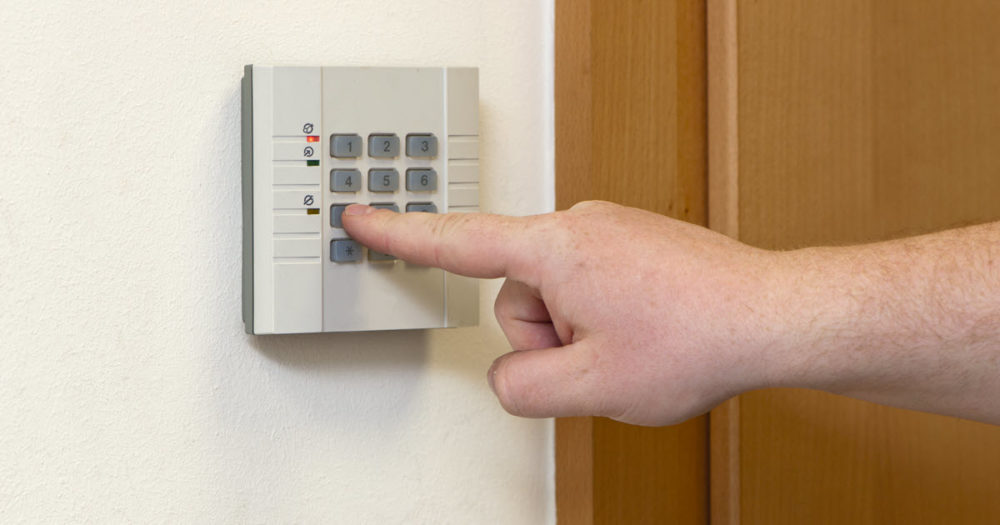 Pin code door locks are an important electronic security asset to any home or office. These locks require an alphabetical code, numerical code or a combination of the two to work. You install the lock, set your pin, and anyone who has the pin will be able to access your home or office. Once you input the correct code, a mechanical signal will open the lock.
Pin pad keyless locks are very popular with businesses because there's no need to worry about people losing their keys, forgetting them when they come to work, or locking the keys inside. This type of lock is also pick-proof, making it a popular electronic security measure for homes as well. As these locks are suitable for both external and internal doors, they're also a good option for securing rooms where you store your business's safe and other important assets.
Another benefit of keyless locks is that you don't have to worry about rekeying them and they are easy to install and use.
Electronic security measures are great options to improve the security of your home or business. At Central Screens & Locks we have a large selection of electronic security options available for both your home and business. Visit our store or get in touch for information on particular products.