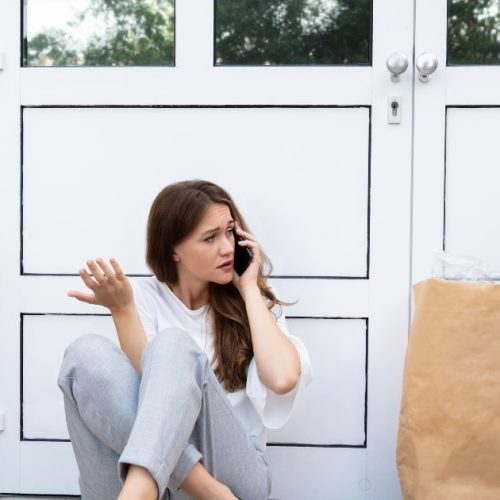 In life, very few things are more frustrating than not being able to open your own front door. Whether you're dealing with your home's security or your business' external doors, when the entrance door lock doesn't work correctly, it can cause a massive amount of anxiety and stress. While some issues can be resolved easily, others may require the expertise of a qualified locksmith.
In this post, we will explore some common problems with entrance door locks and provide some simple solutions for fixing them.
common problems with lockable exterior doors
Exterior door lock problems can be caused by everything from an incorrect latch assembly or a malfunctioning lock mechanism, but there are several common reasons why your lock slowly or suddenly decides not to work. They include the following:
1. Broken keys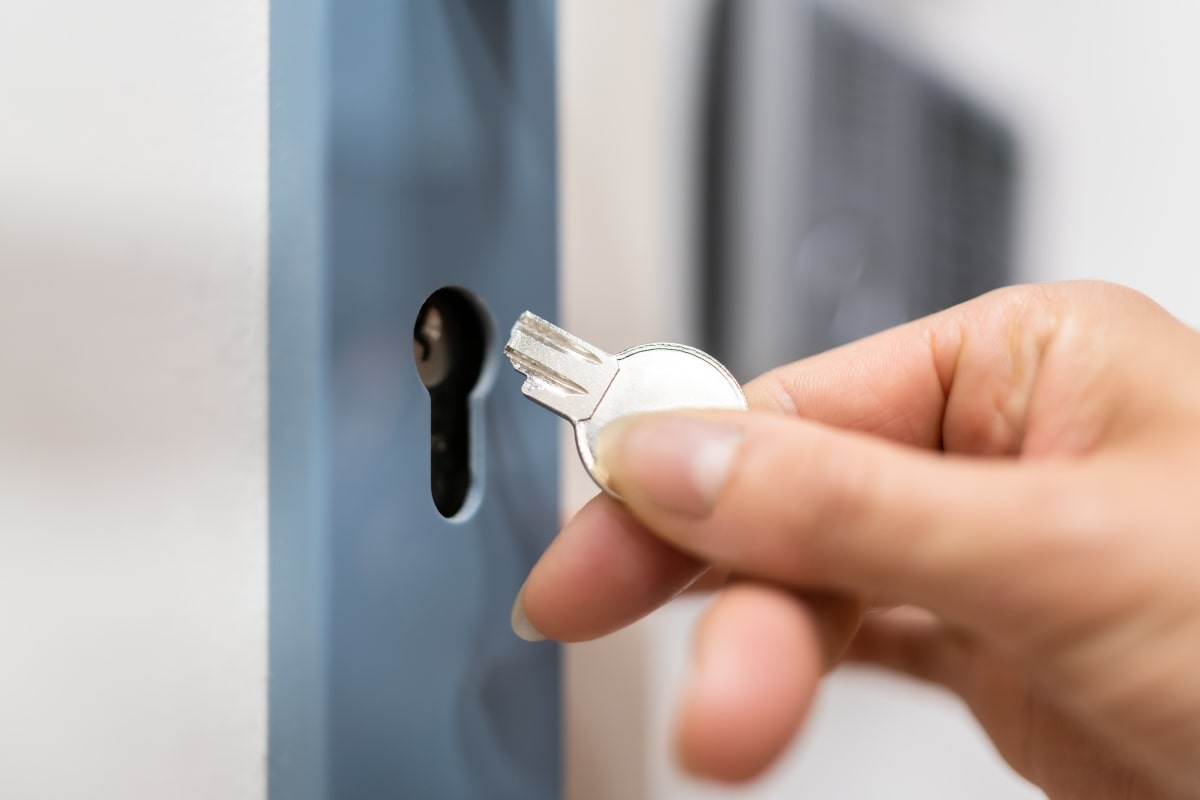 If the key doesn't turn in the lock, it could be poorly cut. You can test your lock with a different key and see if it makes a difference. You may want to lubricate the lock if the key isn't the issue. If your key snaps off in the lock, don't panic! This issue isn't unusual with keyed entry doors and can usually be fixed by contacting an experienced key cutting service.
Quick fix: If your latch doesn't align and the key doesn't fit properly, tighten your door hinge screws to address sagging.
2. Loose locks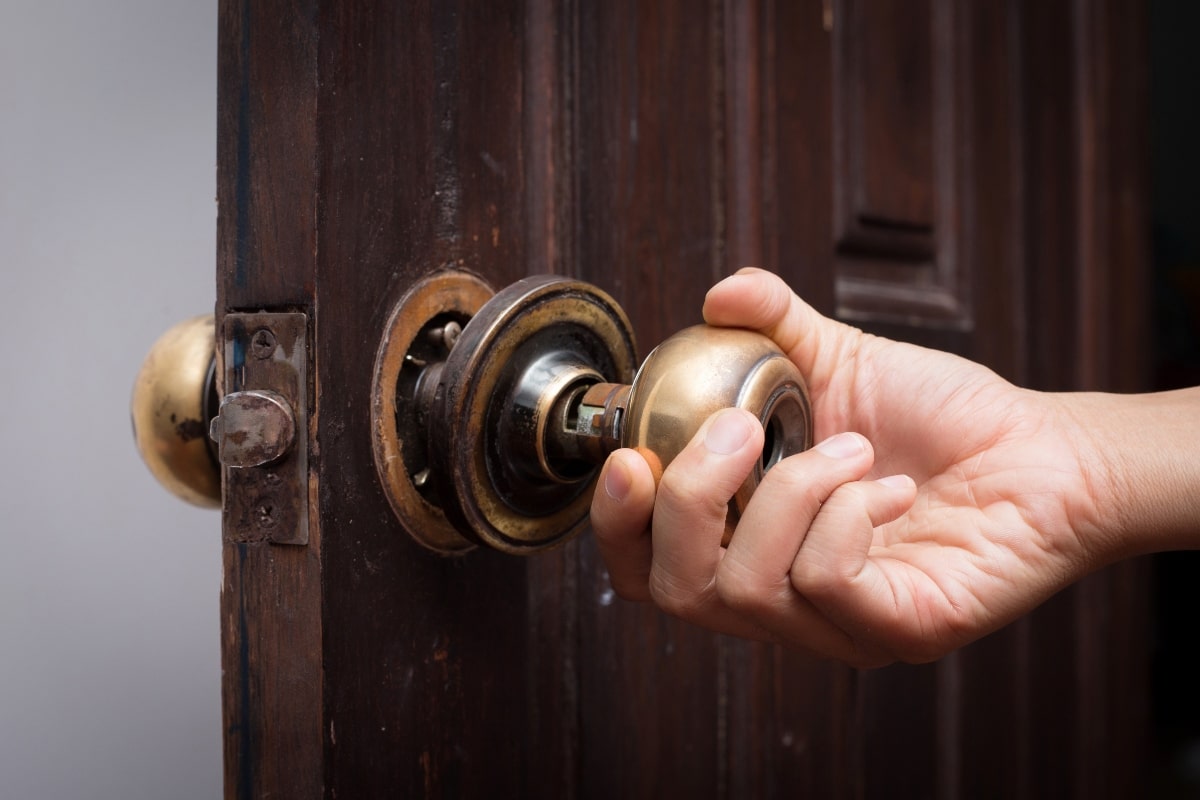 Door locks can get loose if you turn them frequently. This common front door lock issue happens on interior doors with lever-style keyed door knobs. You'll see it with lever locksets and pull handles in more frequently used rooms, like the bathroom or bedroom. Children hanging on the inside handle or family members rotating the handle too far can make the problem worse. Another cause of loose locks is a slipped locking mechanism, which stops your lock's internal components from connecting correctly.
Quick fix: To tighten up a loose lock, line up your door handles on either side of your door and tape the knob in place or have someone temporarily hold it while you work. Once you align the handles, tighten the screws until flush and replace any broken or stripped screws.
3. Frozen locks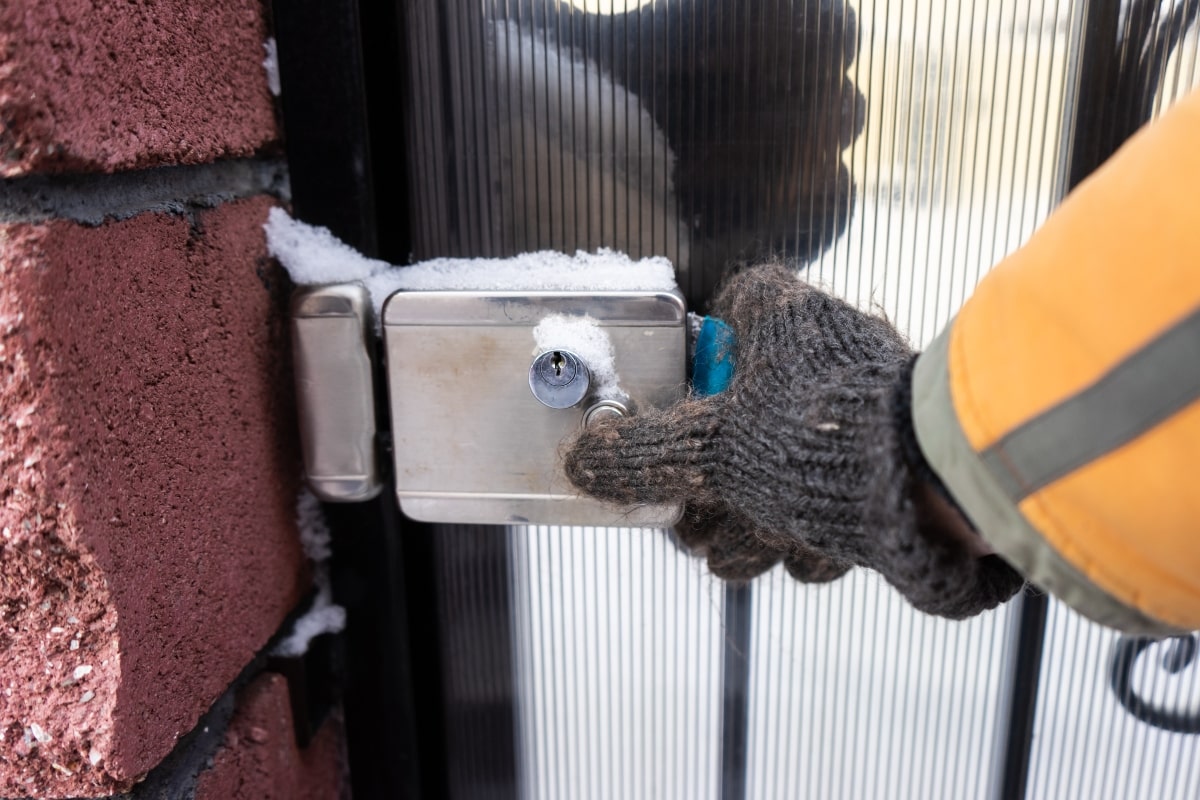 You're more likely to encounter this problem in cold climates, as frozen locks occur when moisture gets into the lock and temperatures drop below zero. As a result, you won't be able to slide the key into the lock or turn it to open your external doors. You want to be very careful when addressing this problem, and never force the key into the lock, or you'll break it.
Quick fix: To melt the ice and warm the lock, use a hairdryer or heat the key in hot water or with your car's heating system. You can buy commercial aerosol lock de-icers too. It may also be beneficial to contact the mobile locksmiths at Central Screens & Locks to help you out of this sticky situation and avoid causing damage to your front doors.
4. Jammed locks
If your deadbolt or door lock jams, it can be due to dirt buildup or general dryness. Exterior doors get exposed to the elements, and tiny particles can get into the lock, making it hard to get the key in or turn it to unlock the door.
Quick fix: To attempt a simple fix, apply a dry Teflon lube or powdered graphite to the keyhole to unjam the lock. Exterior doors may require a commercial lock cleaner that you spray into the keyhole to dissolve debris or dirt, and you can also try compressed air to dislodge dirt inside deadbolts and keyed locks.
5. Stripped locks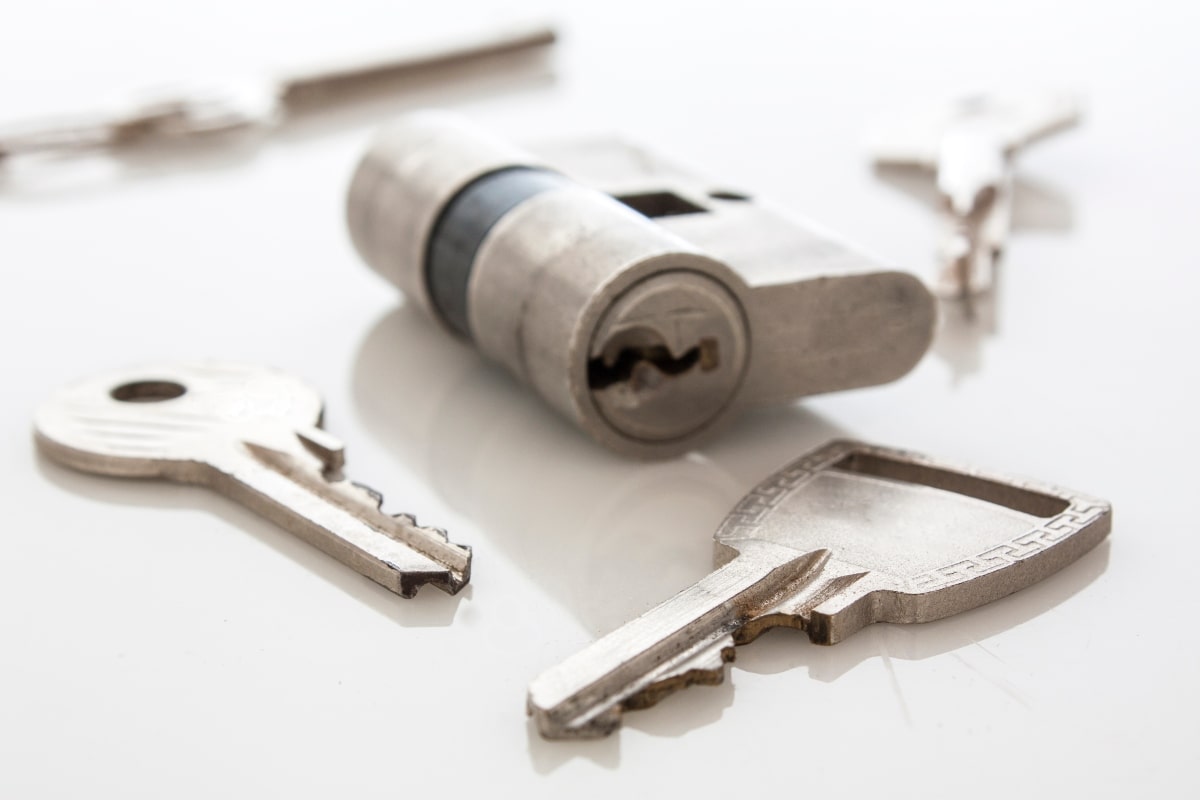 A stripped lock may not unlatch when you insert and turn the key. This can happen slowly over time, especially to external doors, due to heavy use, as many external door locks go through. Unfortunately, if you have a stripped lock, there isn't a swift fix, as it involves getting a new lock. So, you may want to leave this one up to the professionals.
Quick fix: Stripped locks are broken, and you'll have to remove and replace them so they work correctly and secure your door.
6. Stuck locks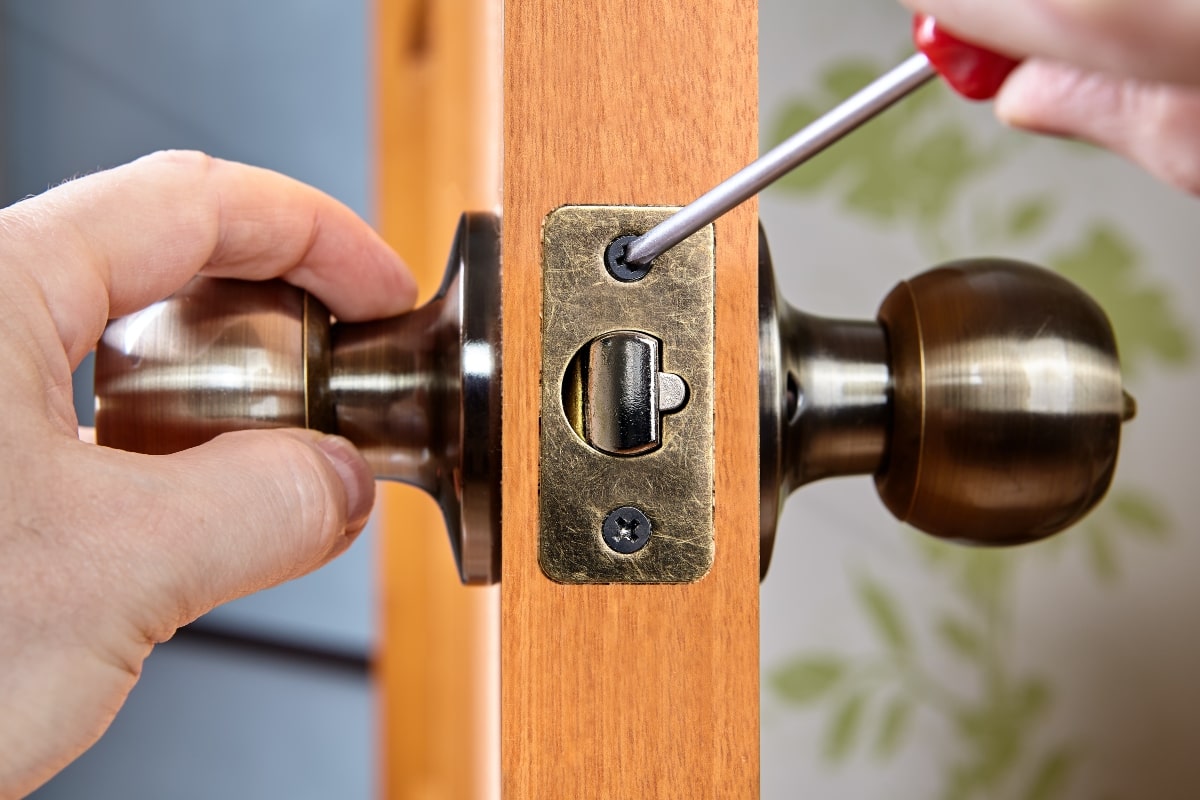 If you have a stuck deadbolt, you'll most likely notice that the bolt doesn't slide smoothly into the strike plate. This usually happens if the strike plate doesn't have the proper alignment.
Quick fix: Make sure you screw the strike plate firmly and in alignment with the door jamb.
7. Worn-out locks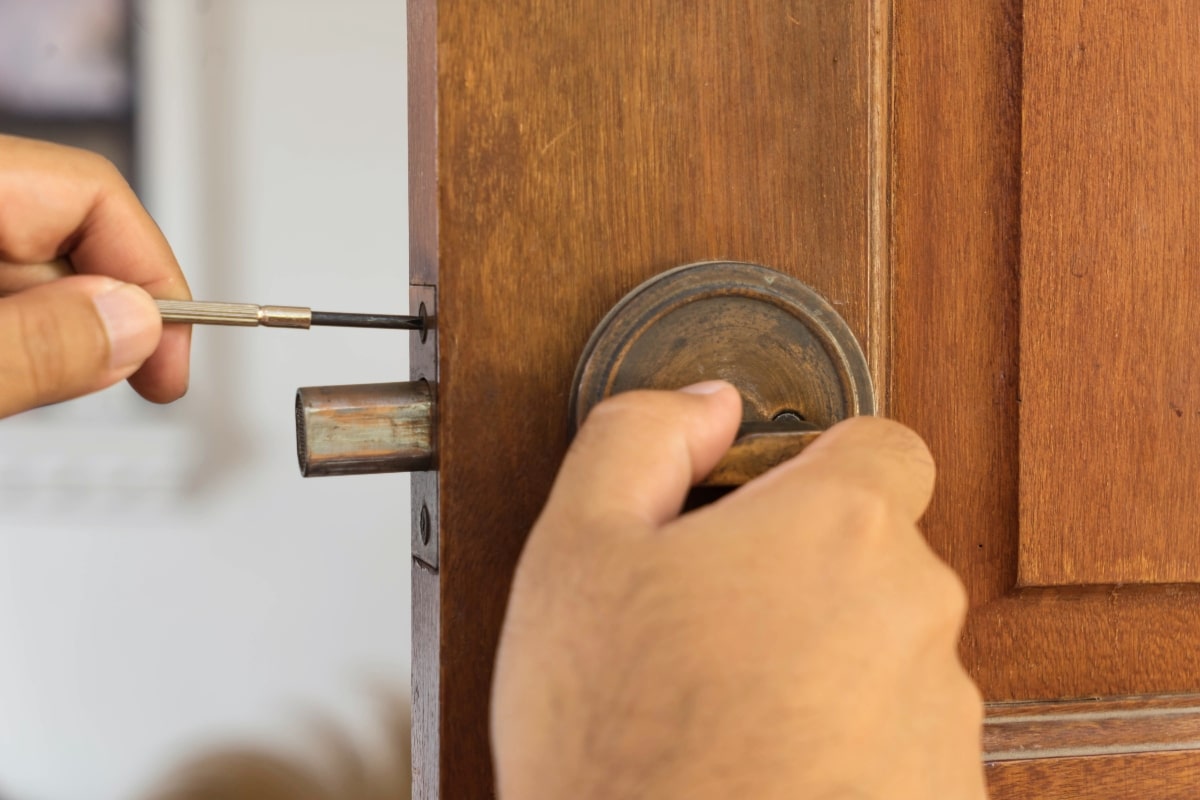 Most front door locks see a lot of use, and coupled with exposure to the elements, the small internal components will eventually wear down. When a lock is worn-out you may have to jiggle the key before it catches, find it difficult to lock or unlock the door or even that the lock fails completely.
Quick fix: The best thing to do for front doors with old, outdated or broken hardware is to replace the lock. While you may be able to DIY many common lock problems, malfunctioning or broken locks on exterior doors have significant implications.  Not only will this create an access issue for you, but it may also leave your home vulnerable to intruders.
Deadbolts and keyed entry locks on external doors are essential for home security, so it's vitally important to fix them promptly to prevent any potential issues. Depending on the issue and type of lock, you may be able to replace the lock yourself. However, complex issues may require a locksmith.
An experienced locksmith can provide added security, ensuring that lockable exterior doors are functioning properly, and giving you peace of mind that your home is accessible and entryways are secure.
regular ENTRANCE DOOR lock maintenance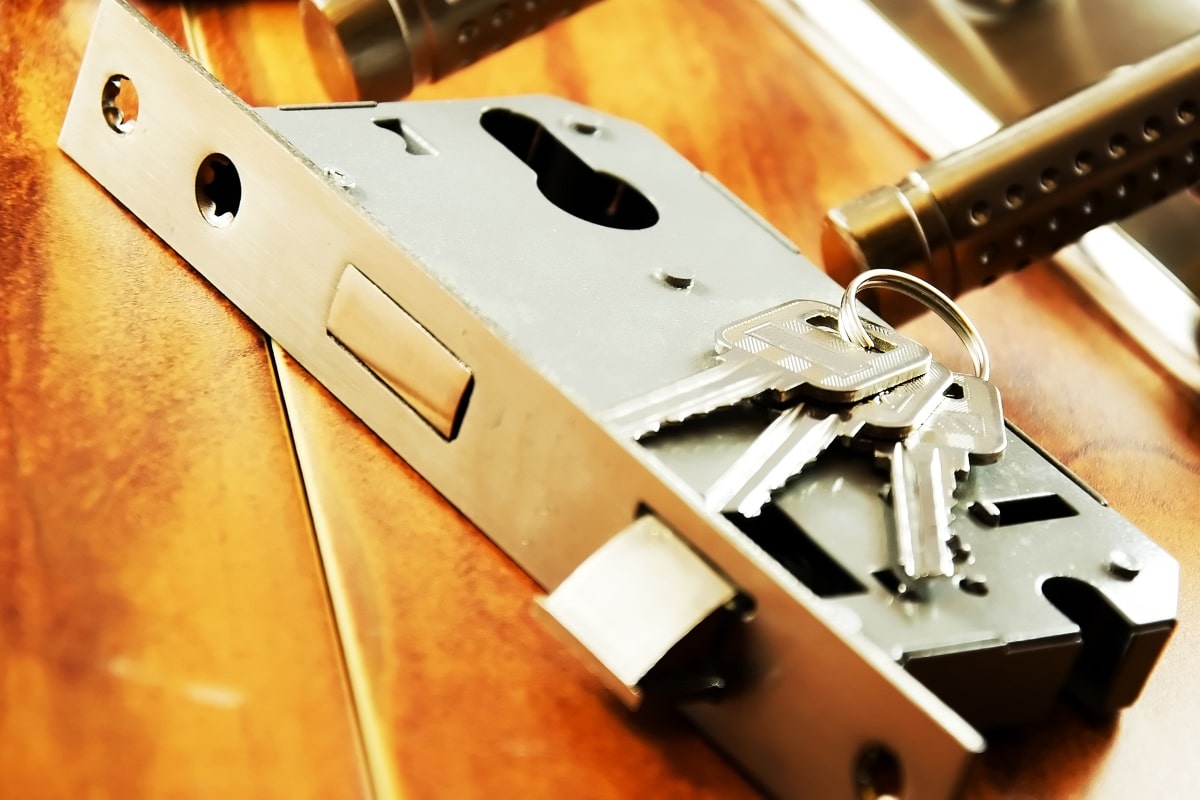 Luckily, most entrance door handle and lock problems are more annoying than anything, and they usually have relatively simple and quick fixes. However, you can prevent some of these problems by performing regular lock maintenance on your front doors.
For example, dust and debris build up quickly in external door locks, so you should make a point to clean out the lock with compressed air, WD-40 or a little rubbing alcohol and a cotton swab. Regular maintenance can also extend the life of your locks and help you catch problems when they're small, so you don't end up with a completely broken entrance door lock.
Seek PROFESSIONAL advice from a qualified locksmith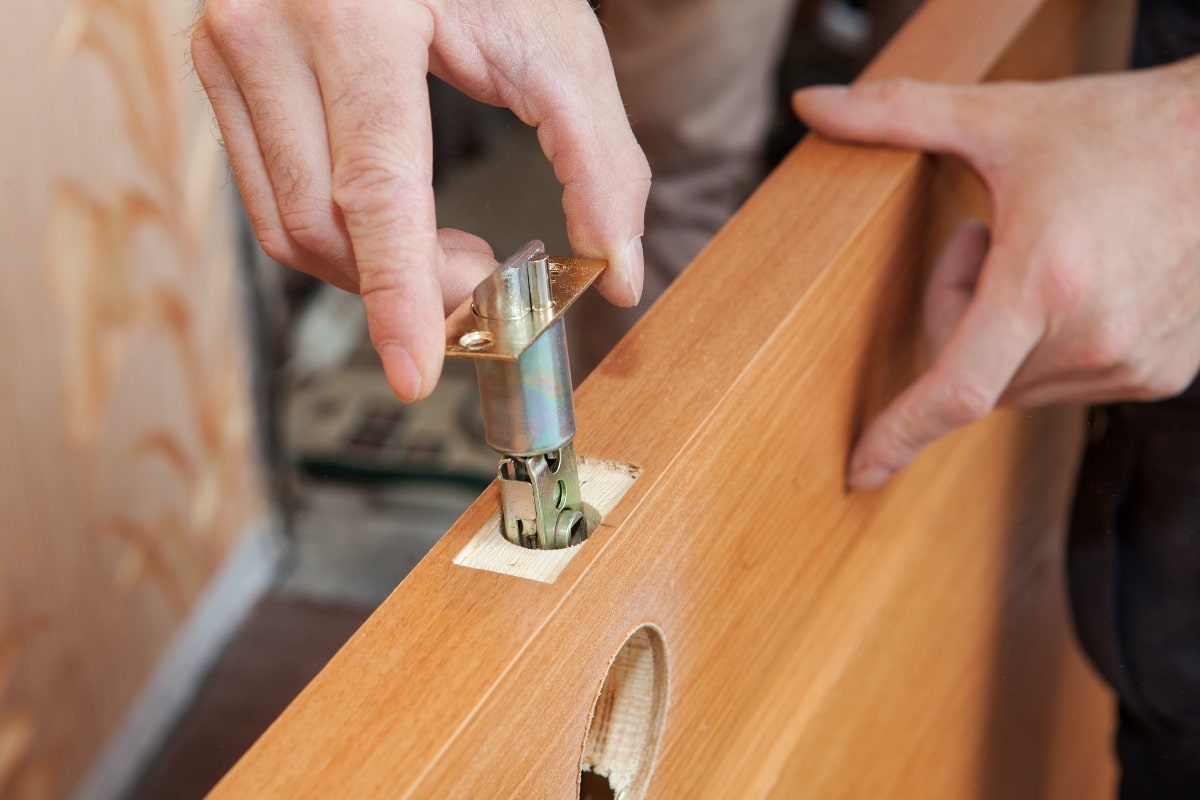 While you can tackle simple issues with your entrance door locks, more complex cases like worn-out pins are something you should leave to the professionals. Expert locksmiths have the experience to repair or replace the parts inside the locking mechanism without damaging the lock itself.
In turn, your lock will work as intended without any pesky issues, and you'll get the peace of mind that comes with having a securely locked home or business.
Improve the overall security of your home or business with Central Screens & Locks
Looking for the best way to secure your home or business? Central Screens & Locks is your one-stop shop for all of your security needs.
From automotive locksmiths and emergency locksmith services to restricted master key systems and keyless entry using the latest technology, we offer a full range of residential and commercial locksmith services.
If you need a licenced and qualified locksmith, call (08) 9259 5288. For more information about our services and tailored security solutions, get in touch with our friendly team.
Frequently asked questions
Debris usually causes jammed locks. Keep dirt and dust away from the keyhole, and use a dry lubricant to keep dust out of the locking mechanism to prevent jamming.
Yes, it's possible to damage the door jamb if you're not careful. This is why you should leave complex fixes to the professionals.
Generally speaking, many locksmiths prefer dry, Teflon-based lubricants. This is ideal because it lubricates the lock and repels dust and water.