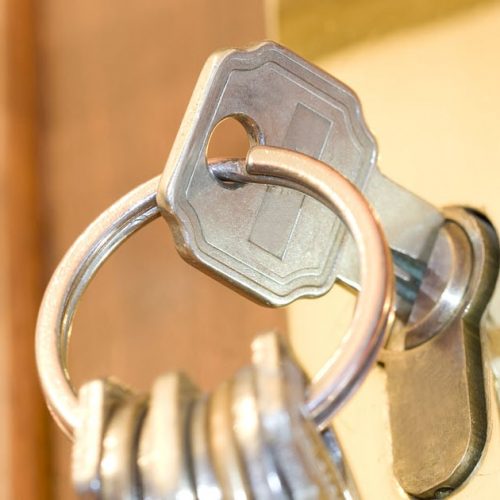 When it comes to your home's security, jeopardising quality shouldn't be an option. Choosing the right lock for your needs requires more than just picking a lock from the shelf these days too. Budget plays a big factor, but lifestyle and security requirements must be taken into consideration before you make the investment.
With a multitude of locks on the market, finding the ultimate security measure for your property can be a challenge. The evolution of keyless door locks for the home, as well as smart locks and the trusty mechanical keyed lock we've used over the years, throws a lot of options into the mix to weigh up.
Unsure which one will protect your home the best? We look into the pros and cons of both:
Are You Tech Savvy?
If you've embraced the latest technology advancements, then electronic locks can be a smart choice. Smart locks and keyless locks are fantastic for tech-savvy homeowners because they offer convenience and greater control over access. For those gizmo-lovers, these innovations can lift home security to an entirely new level. But the lock needs to fit the user, so don't go investing in electronic locks if they aren't for you.
Affordability vs. Security
Affordability and security are the two biggest culprits when it comes to home security investments. If cost is your number one barrier to a high-tech lock, regular keyed locks may be better for you. Because keyed locks have been around for a while, there's a large variety on the market within good price ranges to choose from. Make sure to always check the security grades before you buy though. Whilst budget is important, cheap entrance door locks can cost you more in repairs, replacements and possible break-in damage.
The Lowdown on Keyed Locks
Mechanical keyed locks are your regular turn-key security measure, and as the name suggests, needs a key to operate. They don't require batteries or power to operate and can be made from high-grade secure steel. Because they're the most common type of home local available, they're extremely economical.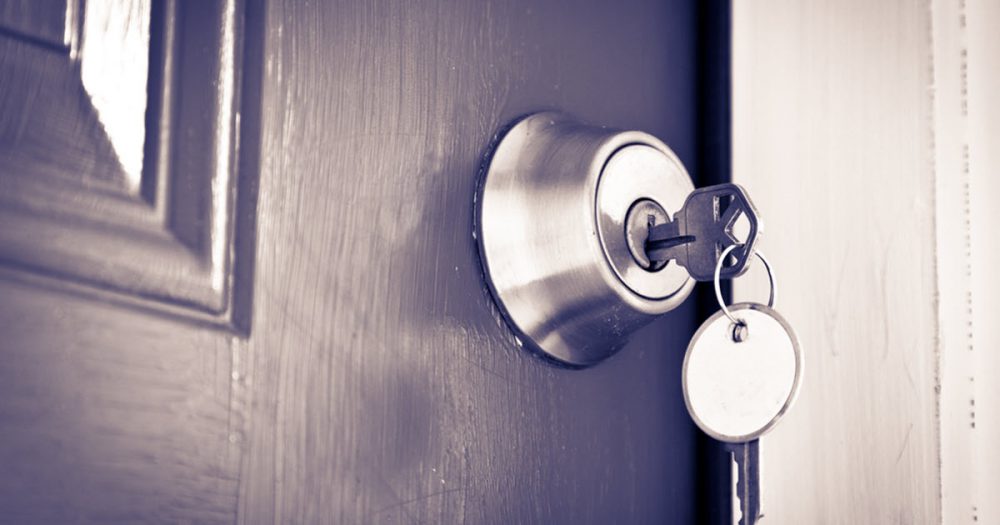 Pros:
Easy to use and install: Deadbolt locks can be installed DIY and once set up are simple to use.
Mechanical reliability: No security risks in a power outage.
Heavy duty: Make sure you opt for high-grade steel and check the security grades.
Cost-effective: Wide range of choices on the market for affordable prices.
More style options: More likely to come in a specific style and finish as opposed to electronic locks.
Cons:
Difficult to control access: Having multiple keys cut makes it easy to lose track of who has a spare key to your home. Access cannot be limited either.
Weighed down by keys: Keys are easier to lose, steal or misplace. If they do go missing, you have to fork out the expense for having the lock re-keyed too. Having to carry your keys with you can also be frustrating for some people.
No light-up keypad: This can be advantageous for using the lock at night.
Decided A Keyed Lock Is Right for You?

Common and reliable, keyed locks provide a good level of security at a fair price. You can view the full range of keyed locks available at Central Screens & Locks online.
The Lowdown on Electronic Locks
Most of us are familiar with electronic locks for cars with remote entry systems, but a keyless entry in properties is becoming an increasingly popular security feature too.  Also known as smart locks, electronic door locks are perfect for the gadget lover and can be opened with a pin code, swipe card or fingerprint. Replacing the chunky keyring for a more convenient and streamlined security option makes electronic locks an ideal solution for the home.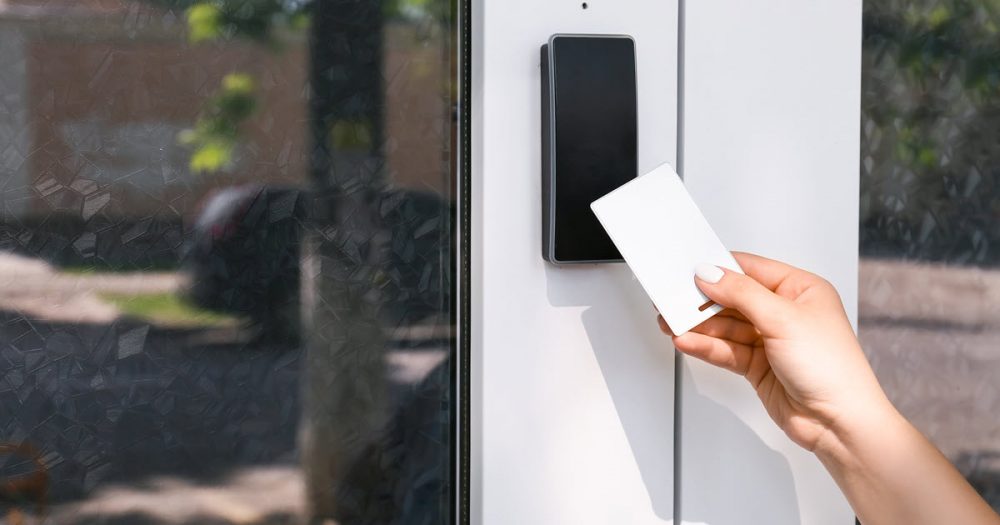 Pros:
Keyless convenience: Eliminates the risk of losing your key, misplacing it or having it stolen. No need to carry keys around either.
Better control over access: Multiple unique pin codes can be programmed into the lock, enabling access without getting keys cut. Access can be controlled and customised to turn on for a certain time too, beneficial for workers or babysitters. A detailed log of when people enter and leave the property can be obtained through your smartphone, which can make them more secure than standard keyed locks.
Easy to install and use: Even if you're not tech-savvy, electronic locks can be easily installed and doesn't involve wiring. Pin codes can be easily changed and set up too.
Light up keypad: Can be activated via your smartphone and makes nighttime use more convenient.
Cons:
Cost: Generally, electronic locks are more expensive to purchase and replace than regular keyed locks.
Can be risky during power outages: Electronically-powered systems may not function properly with power failure. Most keyless locks will have a battery backup system, just in case.
Not foolproof: Just because you don't have to carry around a key, it doesn't eliminate the risk of forgetting a password or pin code. Electronic systems can also be compromised by cyber hackers, although most reputable locks will have sufficient security features to minimise this risk.
Chasing the ease that electronic locks provide?

Make entering, exiting and securing your home or business easy with electronic door locks. View our range of swipe, code and biometric electronic locks today.
Investing in home security is a smart step for every homeowner. For more information about what type of lock will be best for your needs, speak to one of our Security Experts today.