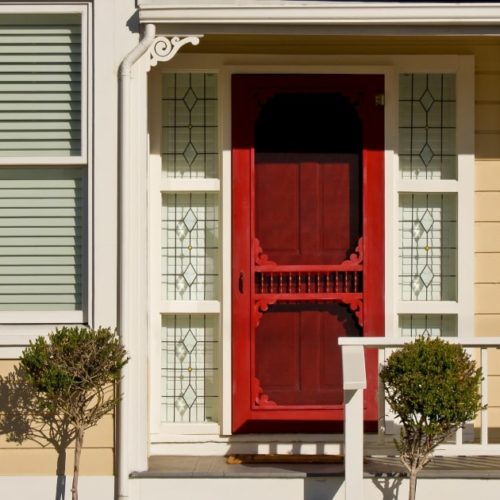 Wooden screen doors are a popular choice for those looking to add a natural look to their home. However, opting for style over functionality can leave your home unprotected, as timber screen doors don't offer enough security on their own.
If you want the natural look of wooden doors without sacrificing security, decorative security doors are the perfect solution.
Get in touch with the team at Central Screens & Locks to discuss our range of custom-designed Colonial doors and Amplimesh screen products.
Keep reading to discover why wooden screen doors are vulnerable to intruders and how you can better protect your home with an aluminium security screen door.
Timber finishes, styles and colours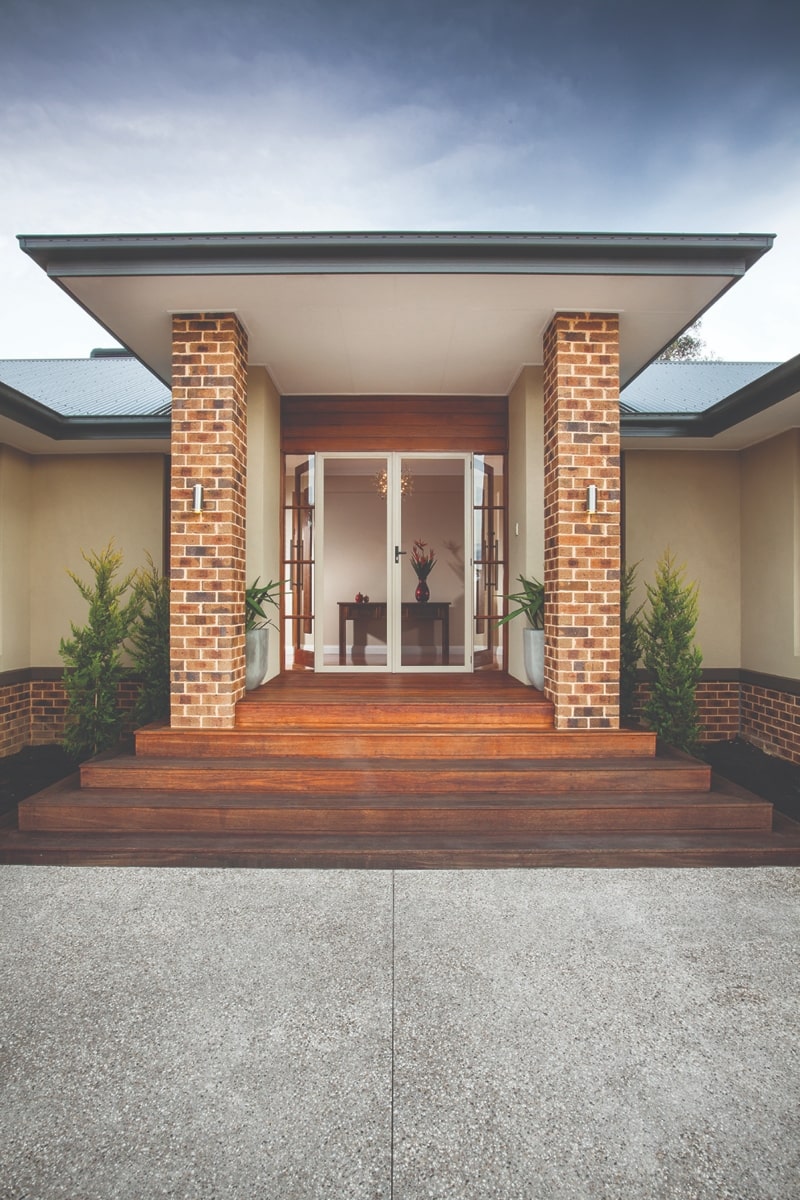 When selecting a security screen door for your home, it is important to consider the level of security you require as well as the style of door that will best suit your home.
Aluminium security doors are a popular choice, as there are a wide variety of designs, frames, mesh and colour options available, including natural finishes that mimic the timber grain look of wood. Frames can also be powder coated to match any existing paintwork enhancing the natural beauty of your home.
If you're looking for a security door that looks great and offers peace of mind, then timber look security doors are an excellent option.
Aluminium screens offer superior protection and visual appeal
Wooden screen doors are a popular choice for many homeowners due to their attractive aesthetic. However, these wooden doors are ineffective in deterring burglars and other intruders.
In contrast, security screen doors are designed to provide a high level of protection against forced entry. These doors are typically made from strong materials such as steel or aluminium, and they often feature reinforced panels and multi-point locking systems.
As a result, security screen doors offer a much higher level of protection from intruders than wooden doors, making them an essential addition to any home.
Security doors are strong with high durability qualities
Security screen doors are designed to provide security for your home while also allowing for ventilation and natural light. Custom aluminium security screen doors provide excellent protection whilst still remaining elegant and stylish.
They are typically made from strong, durable materials like Amplimesh 316 woven stainless steel mesh screen and aluminium panel work. Aluminium is a strong and durable material that will stand up to the elements and provide years of trouble-free service.
This makes them difficult to break through, deterring would-be burglars and keeping your family safe.
Advantages of screen doors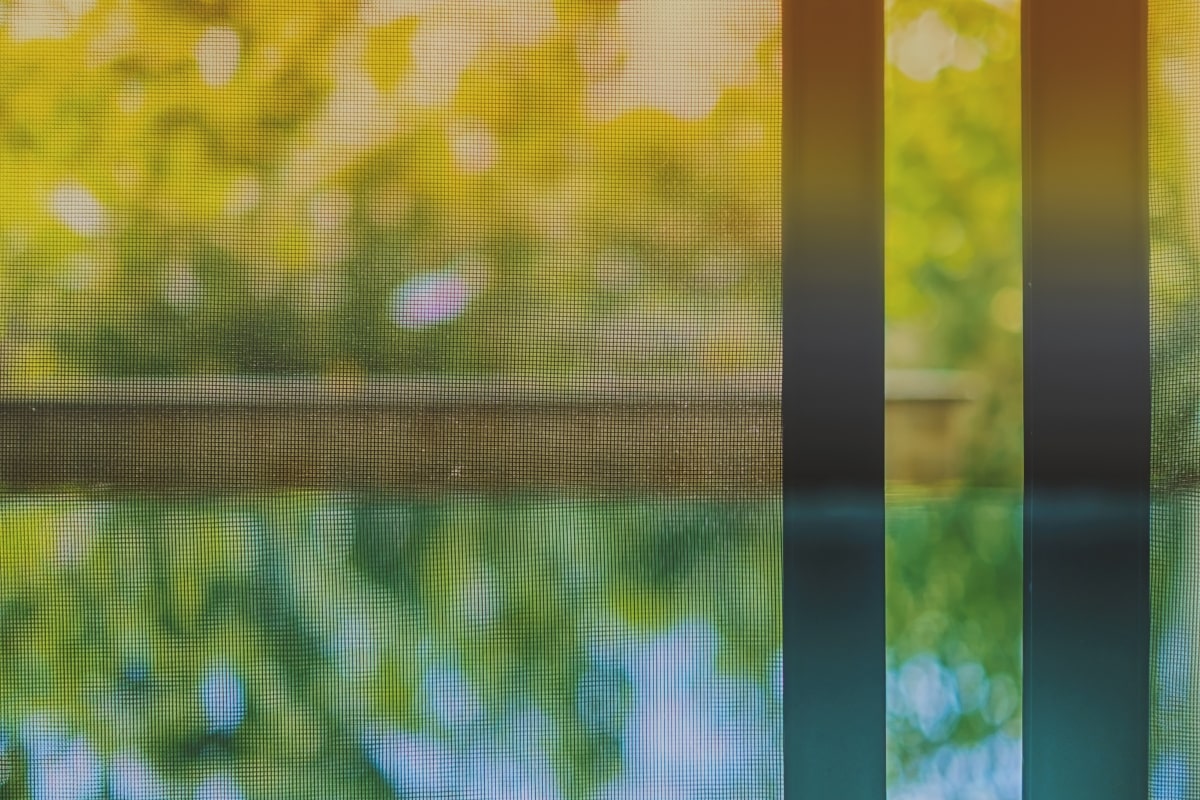 Screen doors can improve your home's airflow by allowing natural light and fresh air in, while still blocking out unwanted insects.
There are many advantages to having a screen door. A staple sight in Australian homes, the main purpose is to keep out pests while allowing fresh air and natural light into your home.
This is especially important during the hot summers, by allowing cool air to flow through the home and helping to improve energy efficiency.
Screen doors can:
Be opened to allow a breeze through the house on hot days.
Help keep dust, pollen and other allergens out of the house.
Allow natural light into rooms that may not have windows.
Give pets and small children a chance to go outside without you having to open the main door every time.
Add visual appeal to your home's front entrance design.
However, wooden screen doors have several disadvantages when it comes to security.
More reasons to invest in security doors over wooden screen doors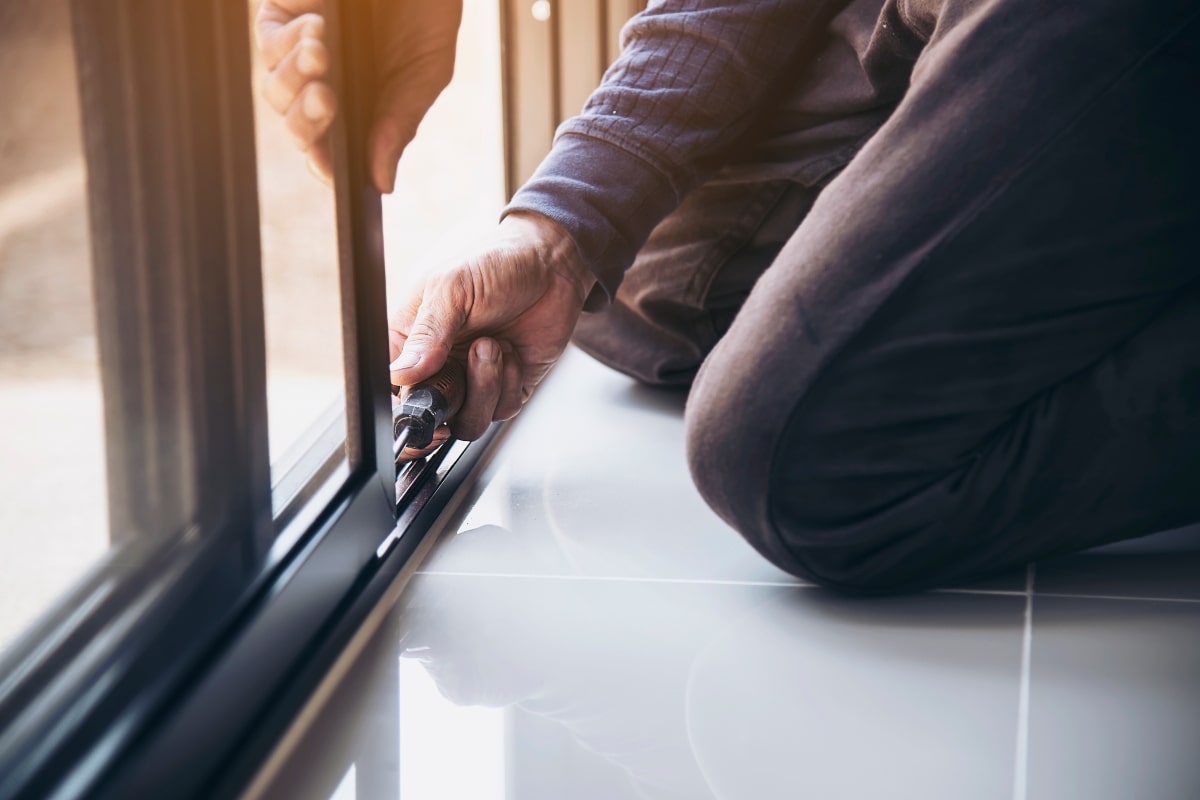 Unlike aluminium frames and stainless steel mesh, timber screen doors offer no resistance to thieves and intruders who are looking for an easy way into your home.
Constructed using quality materials
The type of materials used determines the level of security the screen door offers.
Screen mesh
Timber frame screen doors are most often fabricated using flywire, which is made from aluminium or fibreglass mesh.
These types of screens provide an effective barrier against flying insects, while still allowing good ventilation, but the flyscreen mesh can be easily damaged and become brittle over time.
Aside from wear and tear, it also means that the screen can be easily cut, torn or kicked in by intruders.
Stainless steel screens offer a see-through, yet strong and durable option that can give you peace of mind. 316 stainless steel mesh is woven tightly enough to keep intruders out, while still allowing you to enjoy an unobstructed view from your doors and windows.
While wooden screen doors may be a classic choice, stainless steel screens provide superior security and durability.
Door frame
Screen doors made from timber frames are not as secure as aluminium or steel options.
Wood screen doors are easy targets for criminals as they can be easily pried open with a crowbar or screwdriver.
They are also more susceptible to being kicked in by intruders or simply removed from their hinges.
As wooden screen doors are often used for aesthetic appeal and easy access to outdoor areas, locks are often not installed.
This also makes them more attractive to criminals when looking for access to your property.
Aluminium and steel doors are much sturdier and more difficult to break through. In addition, security doors made from aluminium or steel can be fitted with additional locks and bolts for increased security.
If you are looking for a door that will provide your home with maximum security, installing an aluminium or steel security door is the best option.
Low maintenance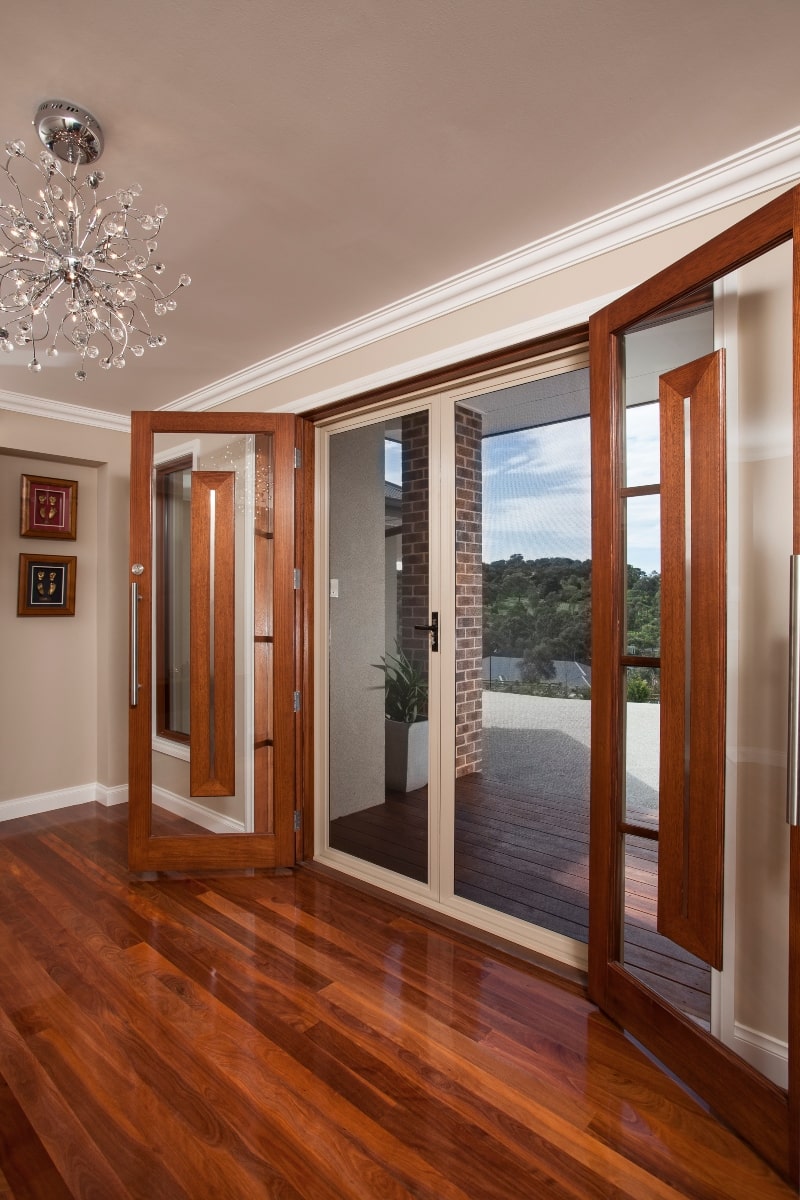 Security screen doors offer much more in terms of security and durability than wood screens. While wood screens may be less expensive initially, they require regular maintenance in the form of painting, varnishing, and oiling. Over time, repairs or replacements may be necessary which can become quite expensive.
Unlike wood screens, security doors are made from durable materials that are designed to withstand impact. This means that they are less likely to be damaged, making them a more cost-effective option in the long run.
In addition, security doors are often easy to install, extremely durable and require little to no maintenance. A simple wipe-down with a damp cloth is all that is typically needed to keep security screens clean. For these reasons, security screen doors are the superior choice for homeowners looking for low maintenance and lasting value.
Less susceptible to damage from the elements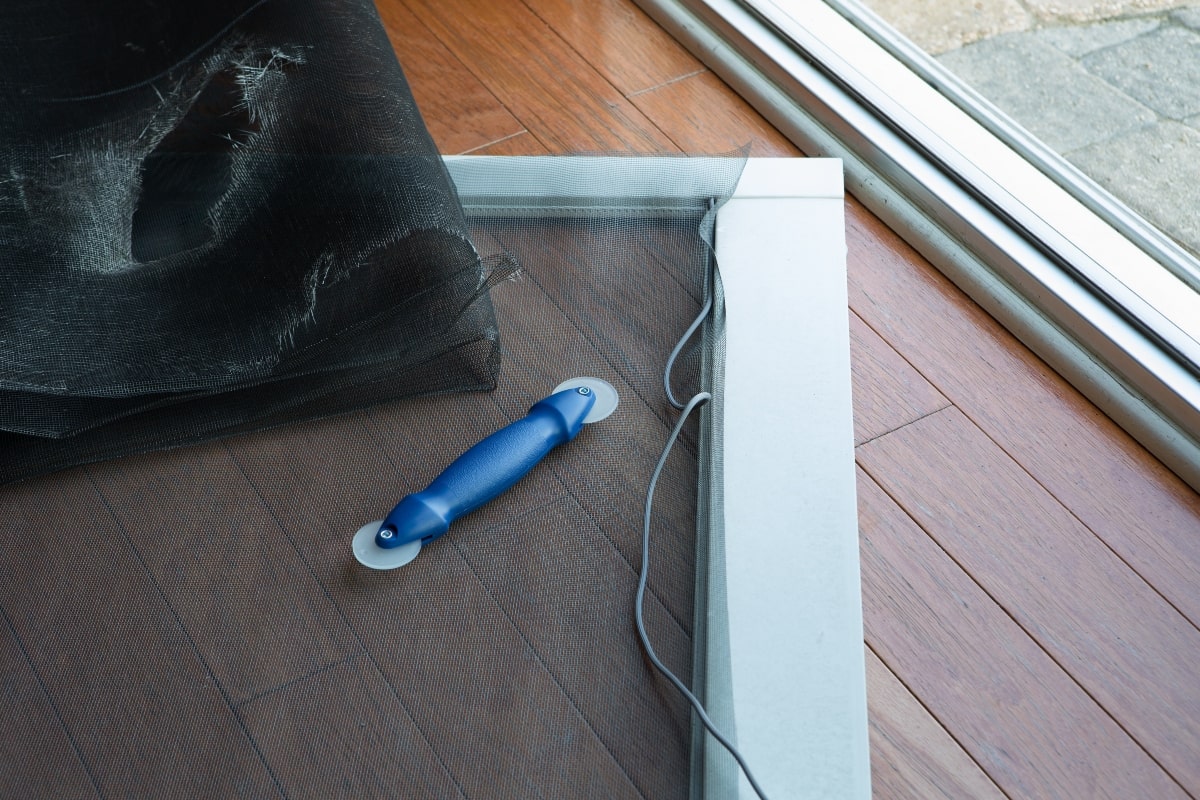 The natural beauty of timber screen doors can add charm to any home, but they require some special care to keep them looking their best. Using wood screen doors on the exterior of your home means they are exposed to harsh elements, including rain, high temperatures and pests.
One problem is that wooden doors are more likely to swell and warp in the rain and heat, which can cause splits and cracks. If not repaired quickly, these cracks can lead to further damage.
Extreme changes in temperature and humidity can cause the wood to expand and contract, leading to cracks and splits.
This can also make these doors difficult to open and close, or even lock properly.
Water damage can cause the wood to warp and rot.
Strong winds can also cause damage, particularly if the door is not properly secured.
Carpenter ants and termites are attracted to wood and can quickly cause damage to timber doors.
While timber screen doors can add a touch of beauty to your home, they need more maintenance and care than their aluminium counterparts. If you decide to install wooden screen doors, be sure to inspect them regularly for signs of damage.
Speak to us about decorative and timber look security doors
Screen doors are a great way to let in natural light and fresh air while keeping out unwanted insects. And while wooden screen doors may offer a classic natural timber look, security screen doors offer an extra layer of protection for your home.
Whether you're looking for added security or simply want to enhance your home's style, at Central Screens & Locks you'll find decorative and timber look security doors to complement your home's existing aesthetic.
And because our products comply with Australian standards, you can rest assured knowing that your home is protected against intruders.
We pride ourselves on excellent service, so contact the friendly team at Central Screens & Locks to discuss our large range of quality products.
Frequently Asked Questions
Yes, there are security doors that come in a timber look finish. These kinds of doors can provide you with the warm textured feel of wood, while still offering the security benefits of an aluminium door.
Wooden screen doors might deter burglars who want to make a quiet entry into a home, but they are more susceptible to being kicked in or removed from their hinges than metal screen doors. Intruders are looking for an easy target and a wooden screen door is easier to break into than other security doors. Security screen doors are made of strong, durable stainless steel that is difficult to cut through. They can also be fitted with locks, making it even harder for burglars to get into your home.
Wooden screen doors are potentially a fire hazard in areas prone to bushfires. If your door is not made of fire-resistant material or has a weak fly screen, hot embers from a fire can penetrate and start a blaze that can easily spread throughout your home. A security door with a stainless steel mesh screen can help to prevent this from happening